Typically private about their relationship, Shy, the spouse of dancehall artist Sikka Rymes, says she has filed for divorce. 
Her announcement, made via her Instagram page today, accompanied her claim that the entertainer has been sentenced to three and a half years in a UK prison for domestic abuse. 
"My soon to be ex-husband @sikka_rymes got sentenced to 3.5 years in prison today for domestic abuse," she wrote. "Let this be a lesson to all you Jamaicans who think you can come over here and get away with the same f**keries you keep up back home. Maybe in Jamaica you can literally get away with murder but definitely not here!"
News that the Like I'm Superman deejay had tied the knot surfaced in 2022, but he declined to confirm the report. Rymes subsequently referred to Shy – a scriptwriter and property developer – as his wife in a birthday post. While they were all smiles in photos, Shy claims she's been trying to get out of the relationship for over a year. 
"This man has been getting away with his wicked ways for far too long," she wrote. "Hopefully he grants me this divorce soon as I have been asking him for over a year and he forced me to be in a relationship with him. Hopefully he finally leaves me alone."
She further claimed she's been granted an indefinite restraining order against him.
"Thank God! As this man is relentless. This means legally he can never ever contact me directly or indirectly. Ever. If he does he will go straight back to jail for more years."
Shy also claimed she's been financing the lavish lifestyle of the Gaza Empire vice president, footing the bill for items like the Mercedes-Benz CLA250 featured in his 2021 Custom music video.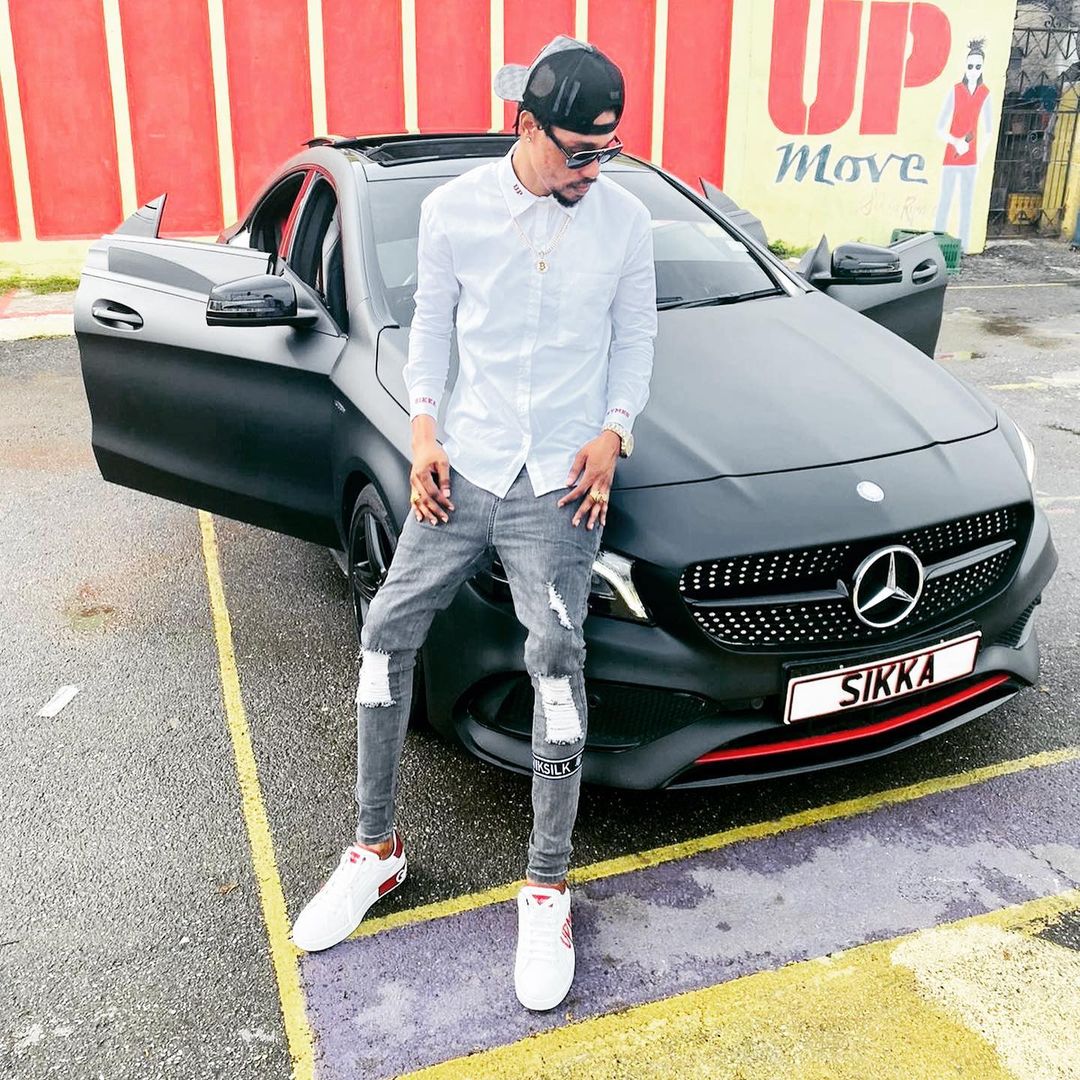 "He has been living off me for three years, not to mention the benz and taxi I bought him in Jamaica. All the holidays, music videos and equipment I paid for. He conned a lot out of me. Let me tell you something else, when you have bad intentions, karma will catch up with you. God is great."
The experience has inspired her to write a script, which she intends to make a movie. 
"Once it's been produced, you will see everything. Everything."
While some netizens are empathising with her truth, others are questioning if it's a publicity stunt for a future musical project. Her most recent posts show her with an infant, whom some believe to be fathered by Rymes.
Nonetheless, Shy said her openness is rooted in her desire to raise awareness about domestic abuse.
"I'm aware that Sikka is somewhat a known person in Jamaica, but here in the UK, no one knows who the hell he is or gives a f**k about him. The mad part is, you will see them as charming, friendly, nice, a media personality you potentially look up to etc, but they are literally wolves in sheep's clothing. He is a sick man, an evil man, a very calculated man. He is hiding a lot of secrets."
What's your reaction?
0
cool
0
bad
0
lol
0
sad