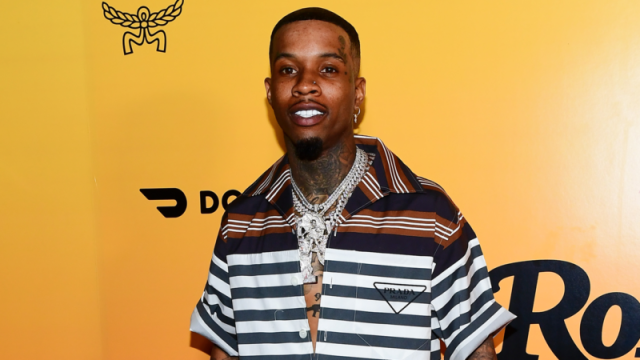 Tory Lanez Hints at "Alone At Prom" Deluxe Release Despite Ongoing Legal Troubles
Tory Lanez has been facing a tumultuous year marked by his own actions and decisions. Currently serving a 10-year prison sentence for the shooting incident involving Megan Thee Stallion, his high-profile legal case continues to draw significant attention online. Frequent updates, especially regarding his bail attempts, keep followers engaged. However, prospects of his imminent release seem grim.
Amidst these legal challenges, Tory Lanez has intermittently teased a deluxe edition of his "Alone At Prom" album. The album, released in 2021, received critical acclaim and allowed Lanez to explore an 80s-inspired sound. As fans eagerly anticipated more tracks, Tory released "Hurts Me," a snippet that gained viral popularity on TikTok. To add to the excitement, he presented a remix featuring Trippie Redd, which fans enjoyed. Now, it appears he might be inching closer to fulfilling his promise.
On social media, Tory Lanez shared a cryptic message today, writing, "I Think .. Ashton's Back #AloneAtPromDeluxe :)" While Lanez has teased the deluxe album in the past without a release, this latest hint raises hopes that it might finally see the light of day. However, it remains to be seen whether fans will continue to support Lanez given his legal conviction, which has generated significant controversy and backlash.
Are you looking forward to the deluxe edition of "Alone At Prom"? Has Tory Lanez's legal situation affected your enjoyment of his music? Share your thoughts in the comments section below and stay tuned for more updates.

                                                  </div>

What's your reaction?
0
cool
0
bad
0
lol
0
sad