Dancehall artist Masicka says his decision to sign with Def Jam Recordings — although a long and winding one — was for the betterment of his career.
During a virtual discussion for Amazon Music's Black Music Month, alongside Beenie Man and producer Ricky Blaze with moderator Jacques Morel, the They Don't Know deejay opened up about his move to an international label, after previously thriving as an independent artist.
"The process before mi initially sign wid Def Jam took one-and-a-half years," Masicka began. "We met up in Jamaica, and we talked about me owning creativity, not changing di music, doing di best fi di music…"
"Suh, we was back and forth going through contracts…we sat down, we go through di details dem, yuh know? Mi met wid mi lawyer, met wid mi team numerous amount of times an' LaTrice (Burnette) cool, Tunji (Balogun) cool suh di decision," the deejay, whose real name is Jevaun Fearon, continued.
"I was in a position where mi career was going good but, at the end of the day, we wanted better for the music. They had the right idea, and it was a collective process… so the process wasn't rushed. The ideas connected, and it was just a go…"
Beenie Man chimed in – having had personal experience with signing to international labels; in his case, Virgin and Island Records – and noted that Masicka was not recruited by Def Jam because of his charisma, but solely based on his talent.
"It's all about you. Your music. That's the reason why they sign you. They don't sign you for anything else. The music is what they signed you for," Beenie said.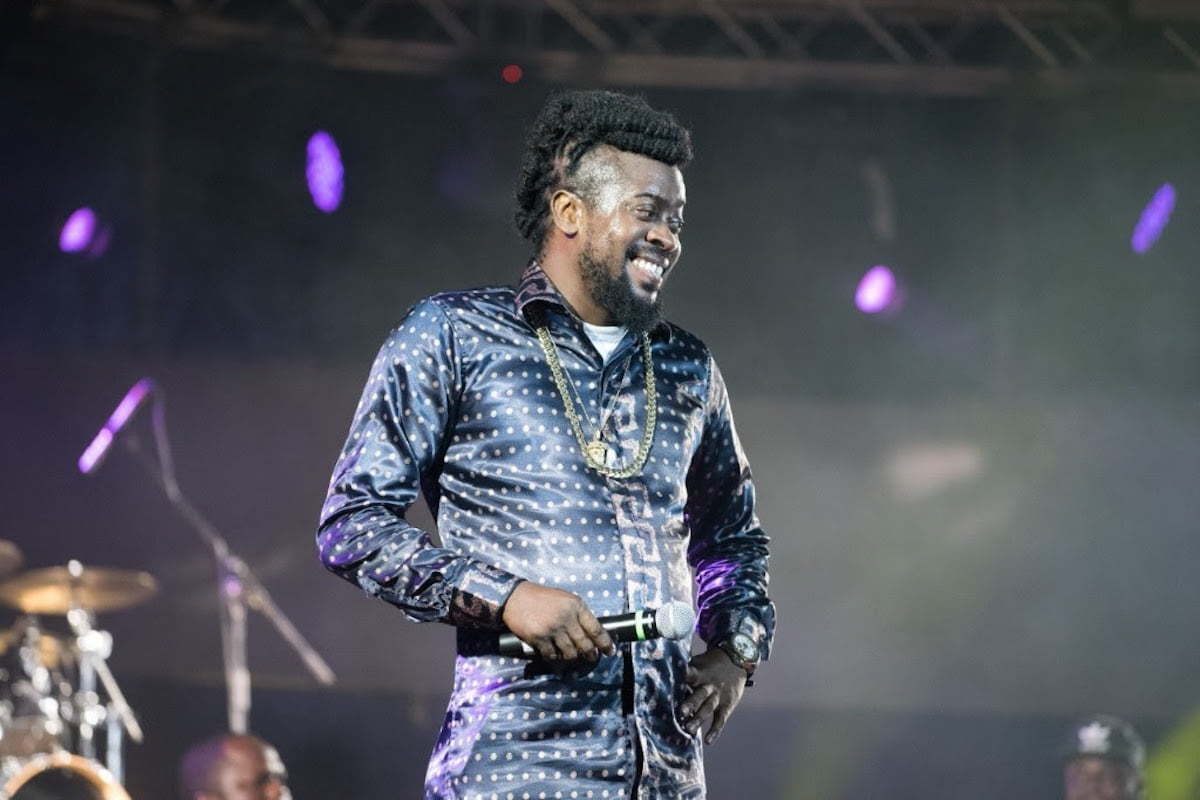 Earlier this year, Tunji Balogun, Chairman and CEO of Def Jam Recordings, expressed a similar sentiment about the new signee, remarking on the alignment of Masicka's sound with the label's broad vision for Black music.
"Def Jam has always been the home for great artists across the wide spectrum of Black music, and Masicka is very much emblematic of that vision," Balogun said at the time. "Representing the new wave of Jamaican dancehall and reggae, Masicka's versatility and unique sonic perspective has the potential to impact markets all over the world. It feels like the beginning of something very special. We're excited to welcome him to our Def Jam family."
His first releases under the label were Pieces, featuring Jahshii, which has accumulated almost 8 million YouTube views since its release in February, and Tyrant, which has almost 3 million YouTube views since its release two weeks ago.
Fans of the deejay will be happy to know that his sophomore album will be released this year. Though he did not specify the date, Masicka said it is complete and waiting to be packaged for a sendoff to his supporters.
"Well yuh done know, same ting weh wi always a come wid—good music. We have a studio full a music. Dat a weh mi do…mi write song. We have a finished project right now. We have an album seal and complete. Suh, di fans dem can look out fi dat," he said.
He was confident that it will surpass the quality of his debut album, 438.
"Mi can tell yuh seh it far betta dan 438, suh, dis a sumn weh di fans dem can look out fah, and it a drop dis year suh fi fans dem can look out fi dat to. We a work pon di album…jus' some likkle fine tune and going ova some tings but mi want di fans dem look out fi dat 'cause dat aguh be problems again."
Released on December 3, 2021, via ONErpm and 1SydeRecords, 438 debuted at No. 2 on the Billboard Reggae Albums chart with 2,864 equivalent album units sold during the first week.
In 2022, the album was the third-best-selling project released by a Jamaican, selling 20,000 units in the United States, including 30,400,000 in audio and video streaming in the country, according to data provided to DancehallMag from Billboard's sales tracker Luminate.
As of January 2023, it had moved 35,000 units in the US.
What's your reaction?
0
cool
0
bad
0
lol
0
sad