Things continue to look up for the 'Uptop Boss' Teejay, who copped a brand new Mercedes-Benz GLE 53 AMG Coupè!
Like the family man he has always professed to be, the Drift deejay shared photos of himself and three of his children on Tuesday, posing next to the shiny new whip parked in front of the home he also recently bought.
The St. James native, who signed publishing and record deals with Warner in June, noted that he hopes other youngsters can be inspired by his acquisition of these assets.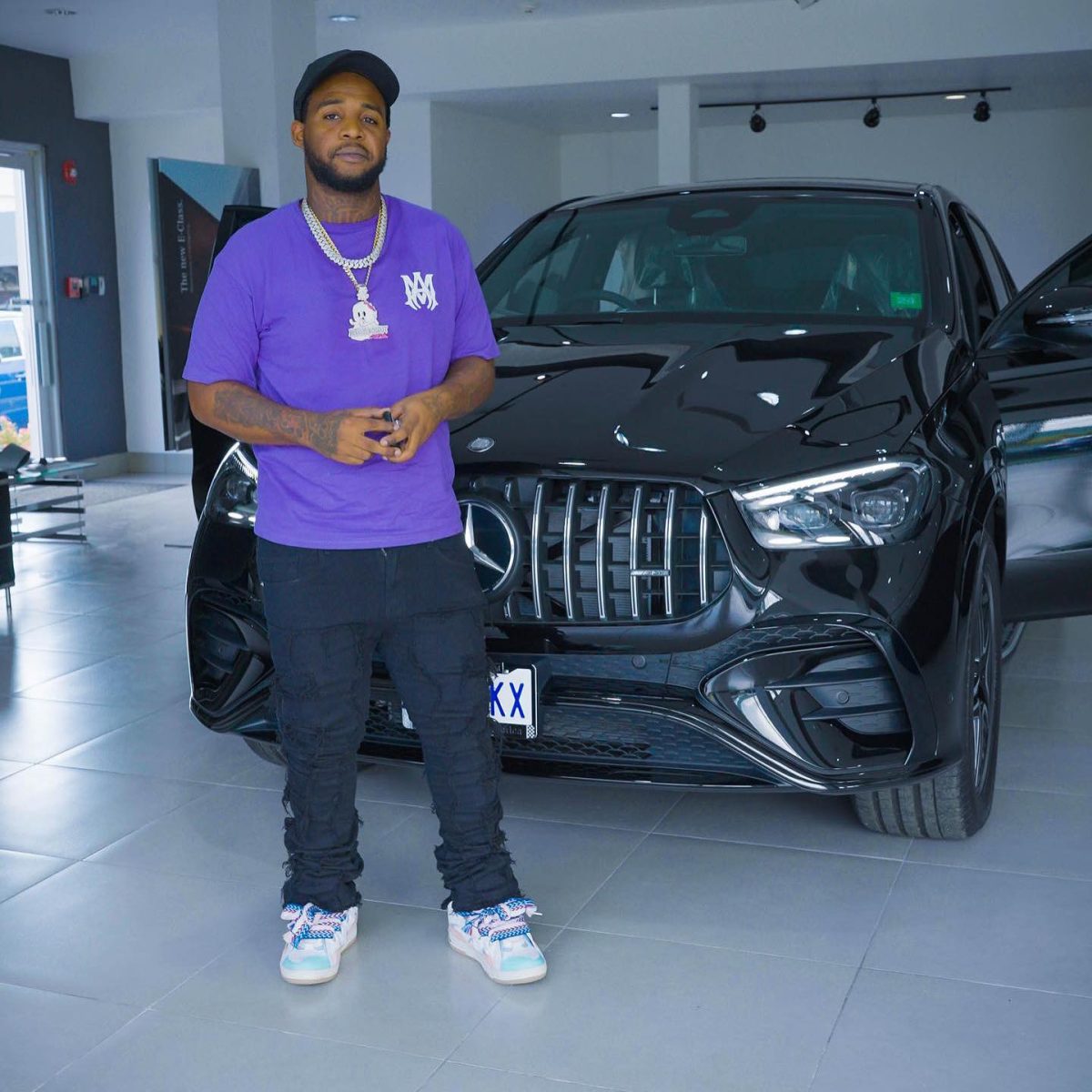 "Motivation fi di youths dem #utc #uptopcamp look out for my EP coming soon @sharonburkesolidagency love you so much @direalshaggy respect again for the knowledge #Warnermusic @jellydonut_official"
According to the official Mercedes Benz USA website, the price tag on a 2024  Mercedes-Benz GLE 53 AMG Coupè is US$89,800.
Recently, Teejay entered the Billboard R&B/Hip-Hop Airplay chart with Drift, debuting at No. 47 for the week of October 7. This was the Dancehall artist's first entry on any Billboard chart.
His new accomplishment has been welcomed by supporters on social media, including his manager Sharon Burke who extended warm words of encouragement.
"What a year it has been for you @teejay.uptopboss the journey has been sweet and I am happy to know I did that journey with you. I am a proud manager. I will be there through thick and thin, love you just as much. We will have a far way to go. Everything is going to be just fine," she affirmed.
"Hard work and dedication keep up the good work and hold your meditation," a fan said.
Added another, "look pan him pikney dem a reap daddy's hard work… mi love it… keep pushing King."
TeeJay, whose real name is Timoy Janeyo Jones, is slated to drop his debut EP, I Am Chippy, later this year. It will be executive-produced by Shaggy and released via Warner Records.
What's your reaction?
0
cool
0
bad
0
lol
0
sad