Reggae singer Tanya Stephens says she will never perform at Reggae Sumfest again. 
The It's a Pity hitmaker had a noticeably rushed set on Saturday night, even stating it was the most duress she'd ever performed under, considering the countdown timers at the side of the stage. Sharing her experience on Instagram Live, the entertainer claimed her set was abruptly cut by 15 minutes. 
"During the same night of the show, we learned that our 45-minute set was cut to 30 minutes, after a whole week of rehearsals for a 45-minute set…" Stephens said. "I want to big up the musicians, the singers, the dancers for improvising and doing what they love and are good at regardless of such a major change… I made a joke about the big clock in front of me; (it) didn't affect me as much as I joked that it did, but me can imagine how it affect other people…"
Stephens graced the Catherine Hall Entertainment Centre in Montego Bay, St. James, with a different approach to her set. Usually captivating any audience without props or bare-as-you-dare clothing, she switched things up by sharing the stage with Dance Xpressionz, who added colorful interpretation to her lyrics. Among the songs that made the cut were Handle the Ride, Yuh Nuh Ready Fi Dis Yet, and The Other Cheek. 
But Stephens claimed the issues started long before she reached the venue. 
"Saturday night was the last time I'm doing that show," she declared.
"From the beginning to the end, there is a consistent disregard that neither of us have to put up with: they don't need me, I don't need them. When we negotiate commercial activity, the only thing people think about is remuneration package and the reason why I usually feel uncomfortable and I'm reluctant to accept work coming to me from local promoters, is mostly because of everything else: the lack of manners and the unwillingness to provide technical support."
Of contention was accommodation, resulting in Stephens having to book an Airbnb, which was an hour from the Downsound Records-powered event.
"Somebody ask me, 'So, didn't you guys negotiate?'. They refused to go above six rooms and it is my opinion that every Jamaican artist needs to do Jamaican shows… For the most part, all of us do. Sometimes, we have to bend over backwards to make it happen. My agent and I both opted to get ourselves Airbnb and let the band, the background singers and the engineer have the rooms because it was not enough to accommodate all of us…"
"We were given instructions to get on a shuttle because no vehicle passes will be given out… We went to the rendezvous spot where we were told to jump on the shuttle, and when we got there, we were dismissed… It's understandable because (it's an) all-inclusive hotel, only guests are allowed to go in. That is standard policy and it is practical, it has nothing to do with the hotel."
She continued, "Being instructed to go there, I thought that was something they actually discussed with this entity and got permission for that… And so, me and my crew were turned back and told to go someplace else and the shuttle picked up those who were staying at the hotel and drive to the someplace else, passed the show, to collect the rest of us and go to the show."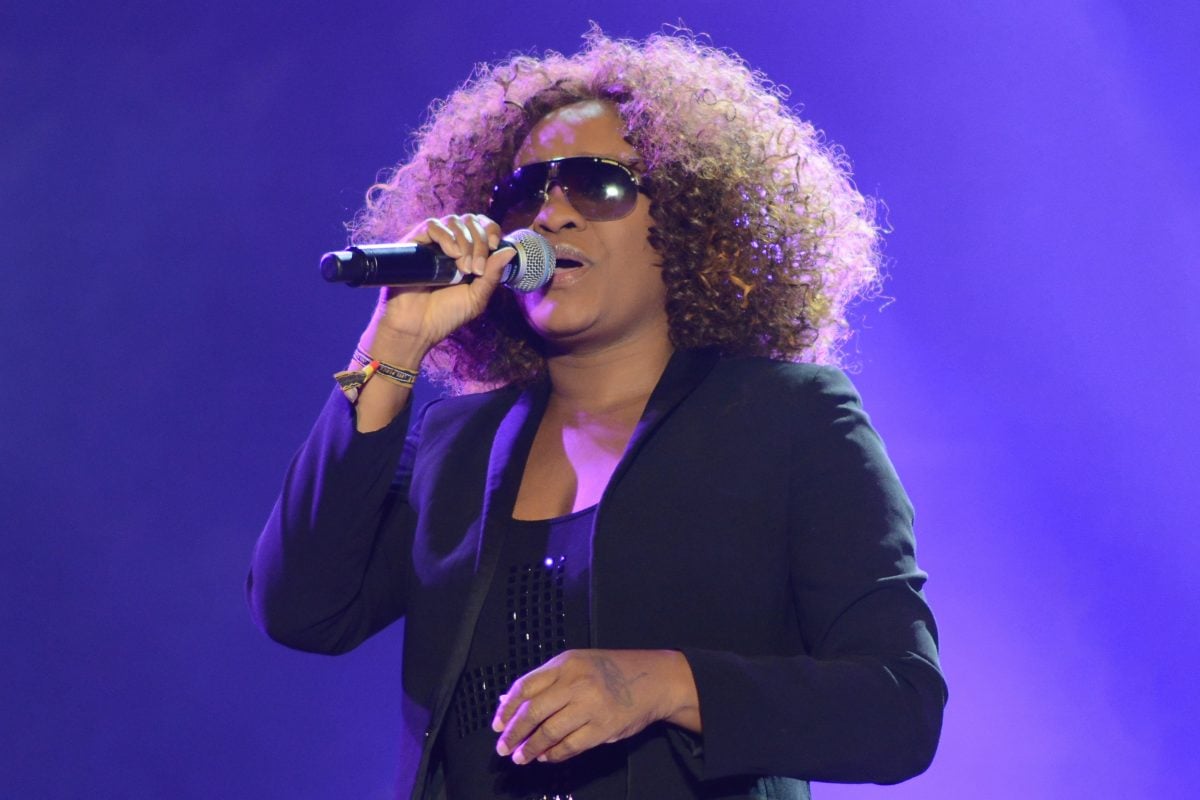 Adding to her inconvenient experience was feeling segregated at the event. Stephens spoke of fences and band passes preventing entry and access to areas she could watch her peers. 
"My band cya go some place and mi guest band cya go some place… We had no space to actually watch the show. Mi attempt fi go watch Richie Spice and one man bark after me and tell mi seh, 'Round deh so yuh fi deh'… If me a did somebody weh never have space weh mi belong and weh mi can go and feel comfortable, mi woulda shame… Mi can only imagine how the young artist dem feel when dem get that…"
The alleged sequence of events engendered her annoyance, resulting in her going on stage with a "different energy."
"Between the clocks and the big fences…and the gruff demeanour of some members of staff…when you add them up, it's not an environment conducive to the best presentation from any creative. We nuh thrive in an environment like that, and I can tell you that whatever entity now owns that production, has nothing to do with creativity… True creatives are incapable of this, so, my decision to not return to that environment is final."
The situation is déjà vu as Stephens had distanced herself from local shows years ago because of her experience with some promoters. Nonetheless, she expressed gratitude to fans who commended her presentation.
"On behalf of the musicians, singers, dancers, agent/crew, and my family, we thank you, the audience, for rocking with us," she wrote in a caption. "No matter what the circumstance is, we will always go to our default setting and deliver your entertainment. We learn from our experiences and customize our follow up actions as best we can to minimize further exposure to unwanted elements."
What's your reaction?
0
cool
0
bad
0
lol
0
sad