Jimmy Thomas, veteran sound system operator and a member of Super Cat's touring team, is rubbishing claims that the Don Dadda had passed away yesterday, jokingly reminding fans that the singer has nine lives.
"Cat is alright, him say him have nine lives, him no dead," Thomas, who is the owner of the Jimmy Foundation sound and the architect who runs Super Cat's dubplate programs, told DancehallMag.
The rumor was triggered by a social media post featuring photos of the Dancehall star with his song, Rude Boy, playing in the background.
"Is just someone seeking fame or likes, they put it up. We (Cat, his manager) were in Canada, we're leaving today. We had a show over the weekend with Teejay, Vershon and Ishawna. We're coming back to Canada for Caribana on August 5th. Super Cat is well alright," Thomas said.
Thomas said he would be meeting up with Super Cat in New York later this week.
In 2012, a similar rumor surfaced that Super Cat had been shot and killed in a robbery. In a radio interview, he explained the bizarre series of events after Fox 5 reported that he had died.
"I was there in mi basement when I get a call from a good friend of mine who was running Jam Rock Club and a manager who was managing Dennis Brown," he said. "Dem seh 'Squeeze [another of his nicknames], turn on yuh TV and look at yuh self, dead on Fox 5 Channel. Now, when I was looking at Fox 5, they had a news bulletin saying 'Super Cat' William Maragh was robbed and shot in Brooklyn, and was pronounced dead on arrival at King's County Hospital."
The Dancehall star revealed that he watched from his television as hundreds of people gathered by the hospital to witness his remains for the last time.
"I saw hundreds of people out there by Rockaway and Linden Boulevard waiting to see the last remains of Super Cat. I jus' a puff on my spliff and seh 'I'm not going to address dis innuh, I jus' ago watch and see if dis is a conspiracy."
He explained that he watched the rumors go on for years without addressing it, and only allowed his work over the years to prove testament that he had been alive and well.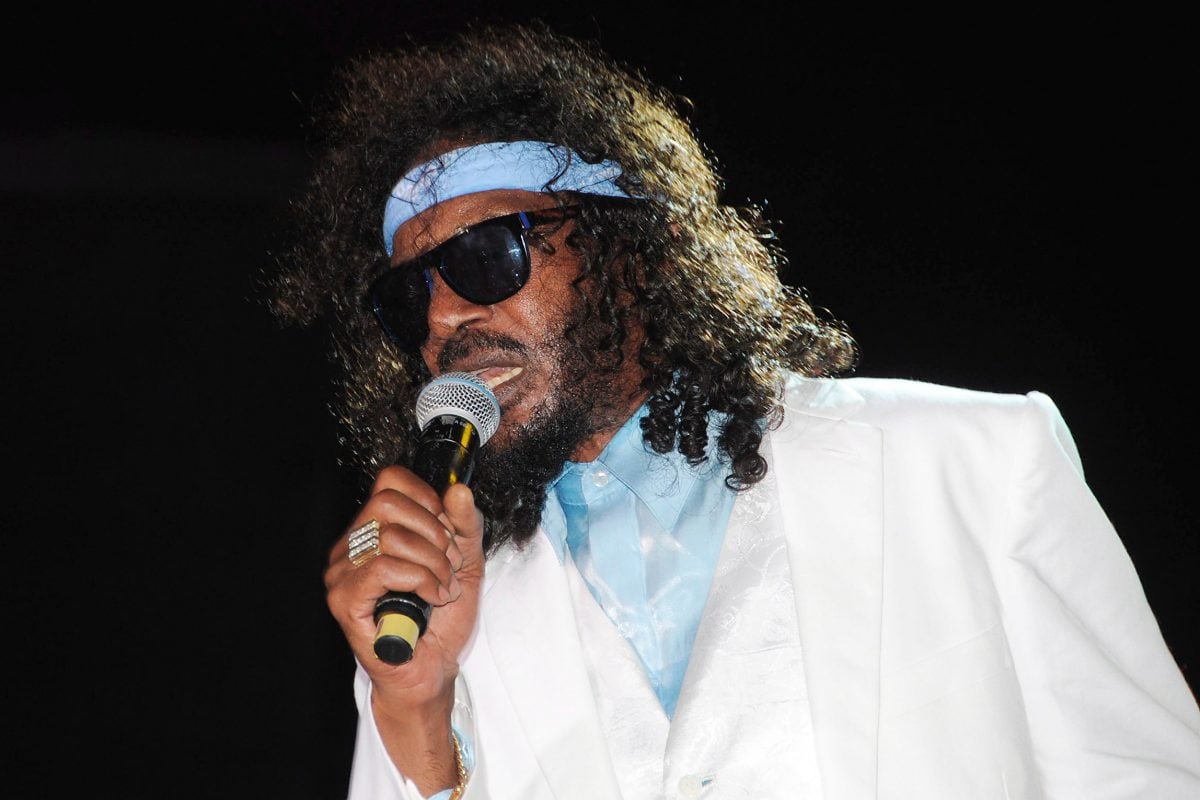 The Wild Apache deejay was one of the performers at this year's BET Awards ceremony, which honored hip-hop veteran Busta Rhymes.
Super Cat is Dancehall's Don Dadda, one of the genre's original 'rude bwoys.' The artist, whose given name is William Maragh, was a dominant deejay in the 1980s and up to the mid-1990s.
Hailing from Cockburn Pen in Kingston's inner-city, he was on the leading edge of a wave of dancehall artistes to go mainstream in the 1990s, forming alliances with Hip Hop superstars including Heavy D, P. Diddy and Biggie Smalls.
In the early 1990s, Super Cat relocated from Jamaica to New York, where he signed with Columbia Records. In 1992, he released the album Don Dada and followed up with The Struggle Continues in 1995. He was also featured on the remix of Kriss Kross's mega-hit, Jump, in 1992.
After scoring a huge hit in 1985 with Trash and Ready, he followed up that with mega hits such as Boops in 1986, as well as gritty rude bwoy anthems like Don Dada, Ghetto Red Hot and Dem No Worry We with Heavy D.
Though the star's team is moving swiftly to combat the misinformation, this is not the first time the singer has had to stave off rumors surrounding his supposed death.
What's your reaction?
0
cool
0
bad
0
lol
0
sad