Dancehall artist Shokryme jokes that he got a crash course in Human Psychology 101 during his recent incarceration in the General Penitentiary (GP).
"Mi learn human psychology by being in prison, mi have a better understanding of life and people. Inna GP, yu have a place name Bath close to the basketball court where yu have three man to one pipe, and if yu don't understand yourself, stabbing up can gwaan de so easy easy," he explained to DancehallMag.
"Everything is based on principle, yu wait on your turn, people who don't have no principle, dem caan bathe at Bath. If yu feel yu can use badness, jump the line, all dem do is wait and make the soap dry pon yu, and then deal wid yu wicked when yu well vulnerable."
The artist, whose real name is Jason Pinnock, spent a few months in 2020 at the '100 man' station in Greater Portmore before he pleaded guilty to charges of illegal possession of a firearm and ammunition in early 2021.
He was sentenced to three and a half years but gained favor with the parole board and was released from GP in April 2023, after serving two years.
"Mi give thanks mi get out, same time as Laden," he said.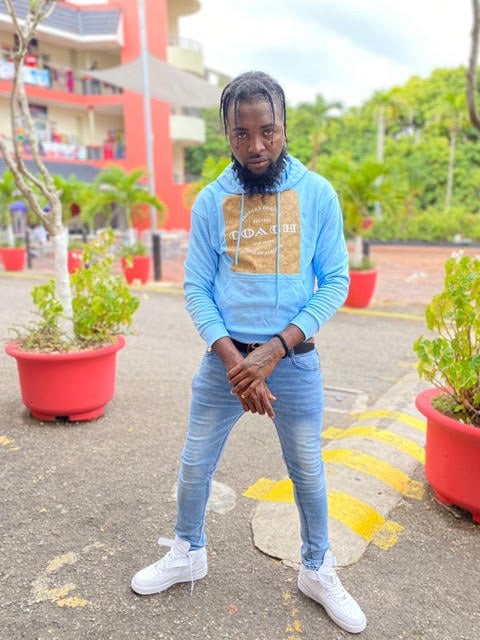 He said his two-year incarceration taught him a deeper appreciation of key values and principles that he once took for granted. "Appreciate everything, yu learn to appreciate freedom, appreciate, family, love and Father God, nah lef Him out…prison gives you the time, it makes you look deep, play out the moves over and over and see what you could do differently," he said.
It is this crash course in human psychology that undergirds the message of redemption of his new EP dubbed Change for the Better.
The 7-track set was released on Wednesday, July 26, via the Slang Bang Records imprint, with contributions from various creatives, including New York-based award-winning producer CJ The Chemist.
"The theme of the CD is change and appreciation, you have to look within yourself and Change for the Better. Nuff times yu nuh hear from people, and yu think say dem gone a foreign or dead, and is not so. Nuff people mi did think say dem dead, and a buck mi buck dem a prison ah do 9 or 17 years, mi did think say something great did happen fi dem, and dem fly out, but ah de so dem de and rub dem sentence," Shokryme said.
Shokryme worked primarily with CJ The Chemist who is responsible for his 2017 hit "Gold" feature on the Bacardi Rum and Major Lazer presents Music Liberates international campaign and also Skeng's monster hit "Gvnman Shift." among others.
An official music video for one of the EP's singles, Positive, was released yesterday.
According to Shokryme, the inspiration behind Change For The Better is deeply rooted in personal growth and reflection. He used his time wisely to learn to play an instrument and engage in self-introspection to emerge a better man.
"Mi definitely realize say yu caan tek certain thing for granted. During my prison time, mi get back the focus, learn to control my voice, learn fi play the guitar, six string and acoustic…when mi de a road, mi never did a pree that," he said.
"Yu get a chance to look into things you want to adjust, you can adjust to principles, you have to have principles, don't feel say yu see a man, yu can run in pon him. Don't overstep your boundaries…mi learn patience, one time mi patience did thin, now mi realize say mi have to be passive, make certain things slide. Yu have some people don't value life, dem no brave to end it, dem waan yu do it, so yu can inherit their misery, mi learn dem tings de," he said.
Interestingly, the EP features a single collaboration with contemporary Laden on the track Way Off, showcasing the dynamic synergy between the two talented artists.
The deejay promises fans more diversity, clarity, and self-reflecting messages in this latest body of work, all delivered with his signature lyricism and style. Additionally, fans can expect a delightful twist of pop influence on one of the tracks, adding a unique dimension to the project.
Change For The Better is distributed by OneRPM.
What's your reaction?
0
cool
0
bad
0
lol
0
sad