As he celebrates the 30th anniversary of his hit song Jamaican in New York, legendary British-Jamaican artist Shinehead has asked fans to engage in a dance challenge on Instagram, to showcase "what makes them a Jamaican in New York".
"It was all vibes when this dance crew was skanking it up in Kingston, JA (Allman Town to be exact) to the cultural classic Jamaican in New York by Shinehead.  Can't think of a better way to kick off the hit song's 30th Anniversary than with videos, which creatively represent it. Post your video for Jamaican In New York contest today!" he told fans in one post.
An interpolation of British singer Sting's Englishman in New York, Shinehead's Jamaican in New York was featured on his 1992 album Sidewalk University.
It reached No. 30 on the UK Singles Chart in April 1993.
Shinehead, whose given name is Edmund Carl Aiken, was born in London to Jamaican parents.  He moved to Jamaica at age four, before relocating to The Bronx in New York, and then moved back to Jamaica before permanently settling in New York in 1976.
His sojourn in music began with him performing for various New York City Dancehall sound systems back in the 1980s, among them Tony Screw's Downbeat the Ruler, which was based in The Bronx. 
His first recording debut came via Who the Cap Fits (Let Them Wear It) in 1986 from the album Rough & Rugged, on the independent record label African Love Music.   
His motivational chart-topper Strive, has been a Reggae classic in Jamaica, ever since it was released in 1991.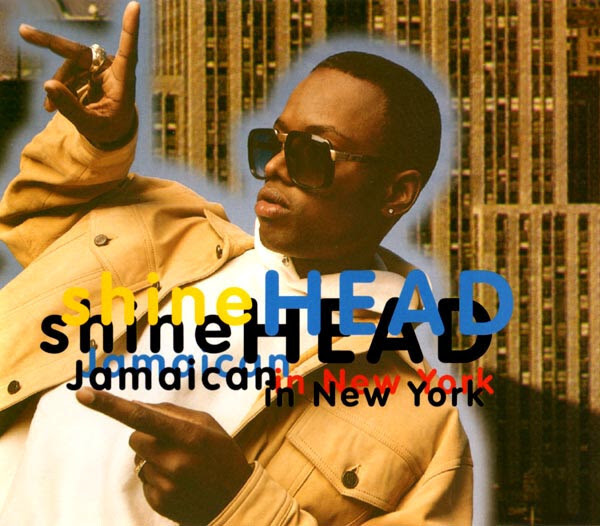 Shinehead, who has been a staple act on Damian Marley's Welcome to Jamrock cruise since 2014, is credited as one of the original acts who fused Hip Hop with Reggae, in hit songs such as Try My Love in 1992 and Let Em In, both of which made the Billboard R&B/Hip-Hop charts.
Whilst signed to Elektra Records, Shinehead released the Billboard charting albums Unity in 1988, The Real Rock in 1990 and Sidewalk University in 1992.  The 14-track Sidewalk University consisted of tracks such as Try My Love, Jamaican In New York, Rainbow, Peace And Love, the title track Sidewalk University, Should I, and I Can Make It Right.
The remaining tracks were Let Them In, Start An Avalanche, The Pen, I Just Called To Say I Love You, The Race Of Life, Trouble and Friendly Advice.
His other albums are Rough & Rugged which was released in 1986, Trodding in 1994 and Praises in 1999.
Shinehead left Elektra in 1995 and after a long hiatus beginning in 2000, resumed singing in 2012.
He is well-known for his rapid deejaying and rapping style, which are showcased on productions such as the anti-smoking song Cigarette Breath, his anti-drug Gimme No Crack and Do It with Ease.
On July 24, 2020, he digitally-released Never Had a Dream Come True, a cover of Stevie Wonder's original from 1970.
What's your reaction?
0
cool
0
bad
0
lol
0
sad