In an industry where hasty alliances abound, Shenseea says she's deliberate about who she chooses to collaborate with on each track.
"We got the links, we got all of that to be like, 'yo, come on let's do a track,' but I'm not that type of person. I'm not the type of person to be like OK, let me just our Future on this track. No, I wanna make sure it's the right track for Future. That's how I am," the Blessed singer recently dished to TT Torez on Hot 97's Tap In With TT Torez.
Shenseea has collaborated with multiple international artists over the years, including Tyga, Kanye West, Offset, Megan Thee Stallion, and The Chainsmokers, with whom she has an upcoming song titled My Bad.
The singer explained that teaming up with the EDM DJ and producer duo was seamless, and fans can expect a music video to accompany the track.
"It was legendary, and they were very easy to work with, too. The weirdest thing, I will never forget because I cut the record but they wanted to make some changes and both times were like 2 a.m. in the morning and the other time we wanted to fix it with them, so, I hopped off the plane like 1 a.m. and I went straight in the studio and we finished like 4," she recalled.
Added Shenseea, "I will never forget that experience and they stuck it out too. They were really understanding. They made it so easy for me so big up to The Chainsmokers and they previewed it at their event and now people are talking about, 'oh! Play that song again' so we're actually on the verge of shooting the video right now."
The Chainsmokers, comprising Alexander "Alex" Pall and Andrew "Drew" Taggart, are famous for their dynamic collaborations such as Closer with Halsey, which not only topped the Billboard Hot 100 but also secured a Diamond 15X certification in the U.S. Other successful partnerships include the Diamond-certified Something Just Like This with Coldplay and Don't Let Me Down with Daya, the latter garnering a Grammy Award for Best Dance Recording in 2017.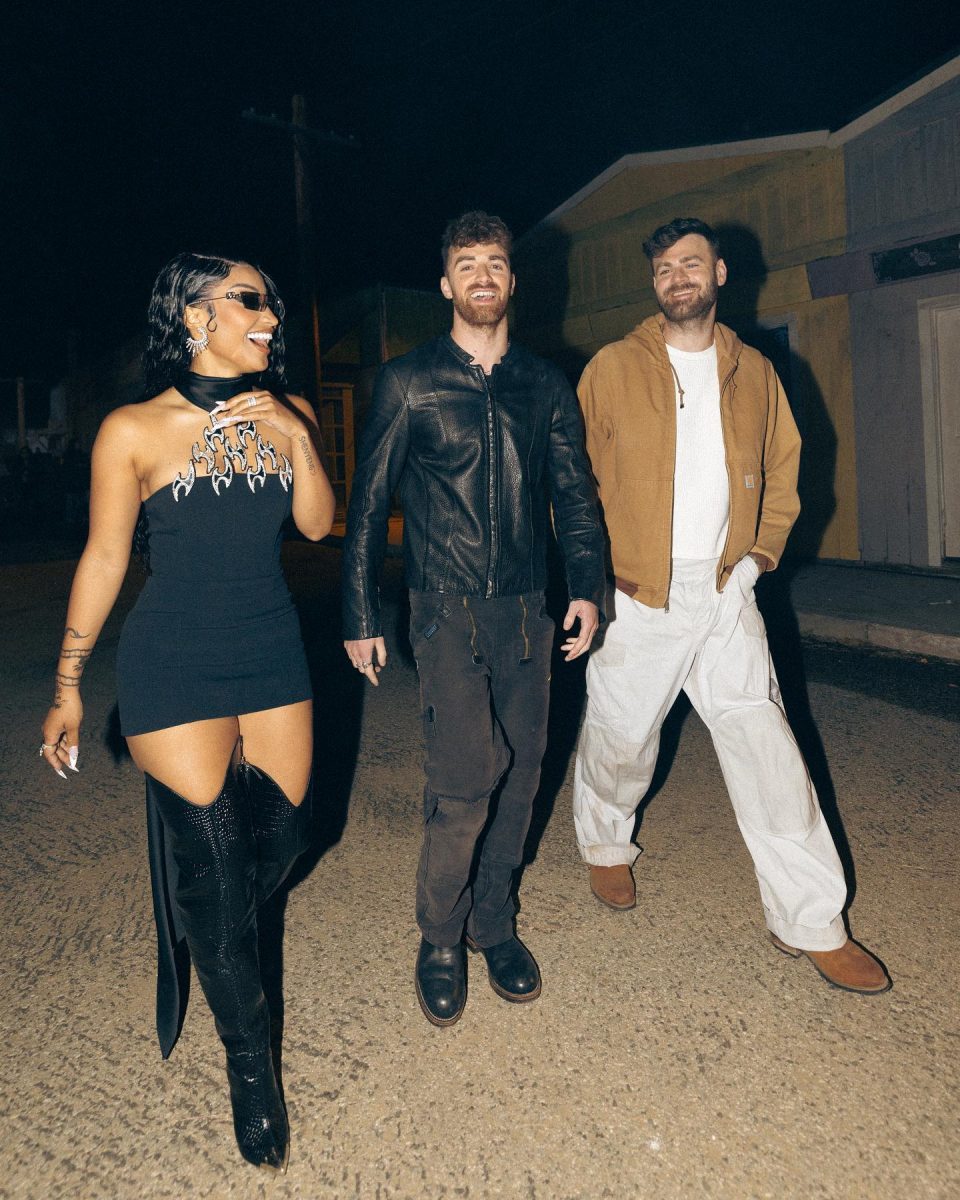 Meanwhile, Shenseea said she is "close" to achieving all her goals and will not entertain anything outside of business, including relationships, until further notice.
"I have so many things to accomplish and it's like, man, I ain't got time for nothing else.  I need to do this and when I do this, I promise you'll see Shenseea engaging in so much sh*t you gon' be like, 'she need to stop," she said before laughing.
"…All the partying, all the friends, all the boyfriends—no! I will get it after, I'll do that after. You wanna see relationship Shenseea? OK, you can see her sometime soon. I don't want nobody saying they knew me off this feud, or that baby mama or that boyfriend. No, you know Shenseea from my music. We'll have fun later. It's coming, it's there; it's always gonna be there."
Watch The Full Interview Below:
What's your reaction?
0
cool
0
bad
0
lol
0
sad