Jamaican singer Shenseea graced the stage at Los Angeles State Historic Park with The Chainsmokers over the weekend to perform their single My Bad.
The mega event, which was the first in a series of live show experiences dubbed 'The Party Never Ends', broke an all-time attendance record at the venue, with 18,798 patrons in attendance, according to a release from the American DJ/producers' team.
Shenseea, who opted for a US$4500 nude bodysuit from Stella McCartney with white gold (or silver) jewelry, took to Instagram to share highlights from the memorable night.
'The Party Never Ends' also made its debut at Los Angeles State Historic Park with other surprise performances from Maluma, 347Aidan, and Carlie Hanson, all of whom performed their most recent collaborations with The Chainsmokers, including Celular, Up & Down, and See You Again. 
The Party Never Ends Los Angeles was brought to life by The Chainsmokers, ADPTV and Insomniac Events with additional support from CELSIUS – the festival's exclusive energy drink partner – JAJA Tequila, Wynn Nightlife, NÜTRL Vodka Seltzer and VOSS.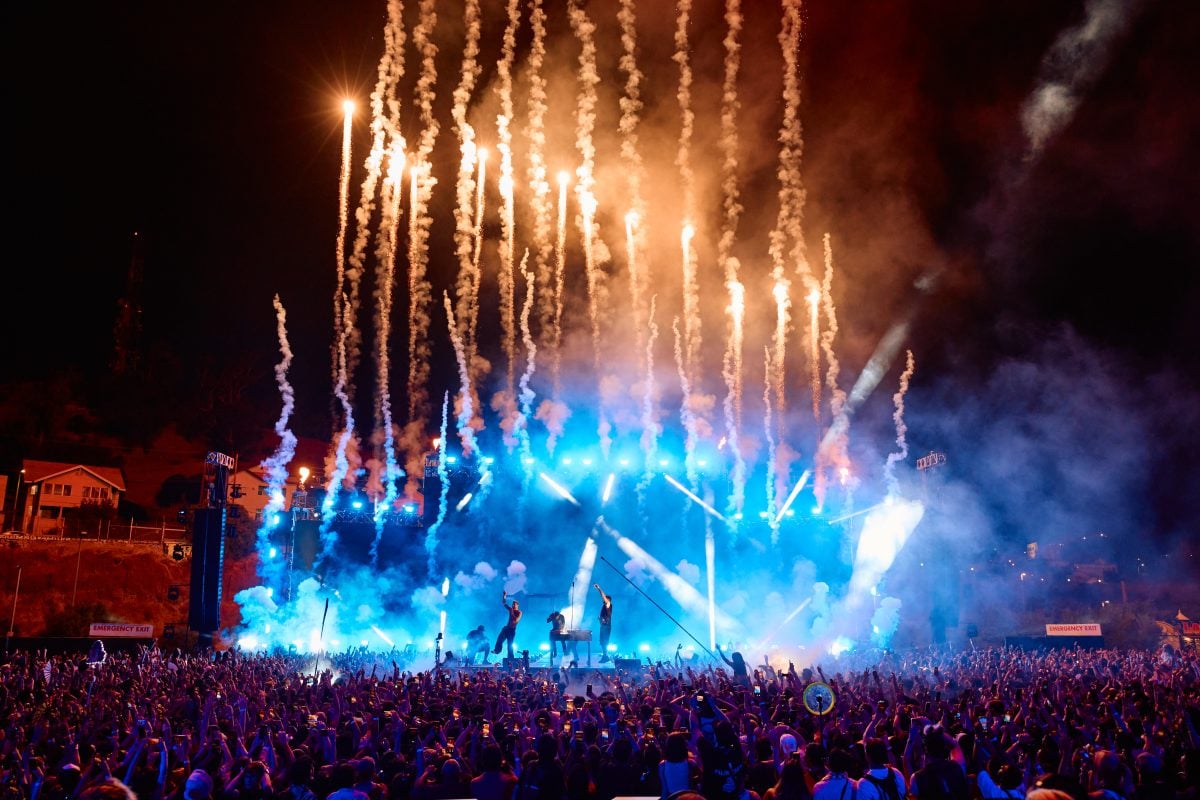 My Bad, which was released on July 28, has just one million views on YouTube. It has spent three weeks on the Billboard Hot Dance/Electronic Songs chart where its currently at No. 38, down its peak at No. 23.
Shenseea previously sang The Chainsmokers' praises during an interview with TT Torez on Hot 97's Tap In With TT Torez. 
Speaking on the collaboration and the experience with bringing it to life, she recalled, "It was legendary, and they were very easy to work with, too. The weirdest thing, I will never forget because I cut the record but they wanted to make some changes and both times were like 2 a.m. in the morning and the other time we wanted to fix it with them, so, I hopped off the plane like 1 a.m. and I went straight in the studio and we finished like 4."
Added Shenseea, "I will never forget that experience and they stuck it out too. They were really understanding. They made it so easy for me so big up to The Chainsmokers."
The Chainsmokers are famous for their dynamic collaborations such as Closer with Halsey, which not only topped the Billboard Hot 100 but also secured a Diamond 15X certification in the U.S.
Other successful partnerships include the Diamond-certified Something Just Like This with Coldplay and Don't Let Me Down with Daya, the latter garnering a Grammy Award for Best Dance Recording in 2017.
What's your reaction?
0
cool
0
bad
0
lol
0
sad