Incarcerated Dancehall artist Shawn Storm recently shared an Instagram reel, revealing the squalid living conditions of prison life in the General Penitentiary.
"God nah mek mi spend a next year Ina Dem place yah #Kingstonice #FreedomStreet #FreeVybzKartel #FreeShawnStorm," he captioned the clip, set to a song called Kingston Ice which touched on "rushed judgements" handed down by the Jamaican court system.
"Dem just rush case, judge case and send man come a prison," he intoned over a melancholy dancehall beat. 
"That's Jamaica system, dem don't give a (expletive deleted) about us so why we fi give a (expletive deleted) about them?".
The video offered a sobering glimpse into the living conditions behind the prison walls in the government's penal system. The video panned to show a single cell, which featured two concrete bunks, one upper and one lower, on either side of the tiny dungeon. 
Neither bunk had a mattress, and there was a grungy-looking toilet located dead centre between the 'bunks'. The video then panned outside the cell to show the reinforced steel doors and dirty concrete floors. 
Social media users reacted in horror at the conditions. One wrote: "The man dem weh bill dat a dem first fi go deh."
Another added: "God over everything trust and pray freedom is a must ✊🏾🙏🏾🙏🏾💪🏽
Others expressed hope for his imminent release, saying : 'freedom is a must' with fire emojis.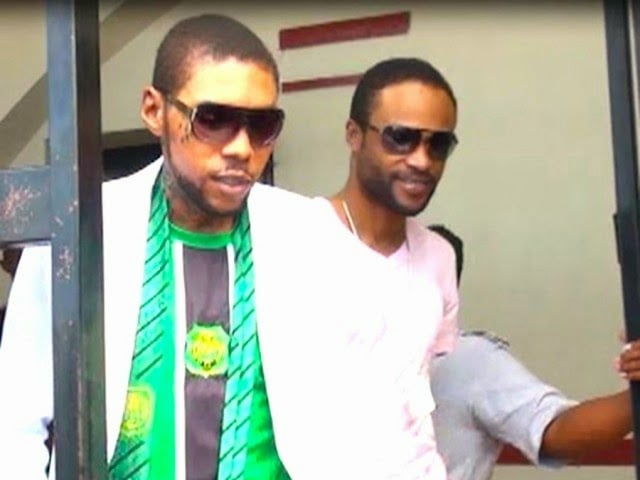 The General Penitentiary is almost 180 years old, commissioned by the British colonial government in 1845.
Entertainers Vybz Kartel and Shawn Storm, along with the two other abovementioned men were convicted in 2014 for the 2011 murder of Clive "Lizard" Williams.
Shawn Storm has been incarcerated for almost 13 years. 
The My Life artist will be eligible for parole after serving some 22 and half years in lockup, while co-accused Vybz Kartel will gain eligibility for parole after serving 32 and a half years in custody.
The two other co-accused, Kahira Jones and Andre St. John, must serve 22 years and six months and 27 years and six months, respectively, before they are eligible for parole.
According to Bert Samuels, the attorney for Shawn 'Shawn Storm' Campbell, the United Kingdom-based Privy Council, Jamaica's final appellate court,  has set tentative dates of April 16 through 18 in 2024 to hear the main arguments in the quartet's appeal.
What's your reaction?
0
cool
0
bad
0
lol
0
sad