Solid Agency president Sharon Burke rained praises on Teejay, as she reflected on her two-year sojourn as his manager, following his exit from the Romeich Entertainment camp.
"The Journey has been sweet, I have loved every moment. Sometimes it has been hard, but we always get by. No one said it was ever easy!!!! But for every action always a reaction!!!! I am happy to be your manager," she noted in an Instagram post celebrating the Montego native's Bay 29th birthday.
"Sometimes you are stubborn and then you always know how to butter me by saying 'I have the best manager in the world'.  You are a hard, smart, bright worker and know exactly what you want.  I am here for the long haul," she added.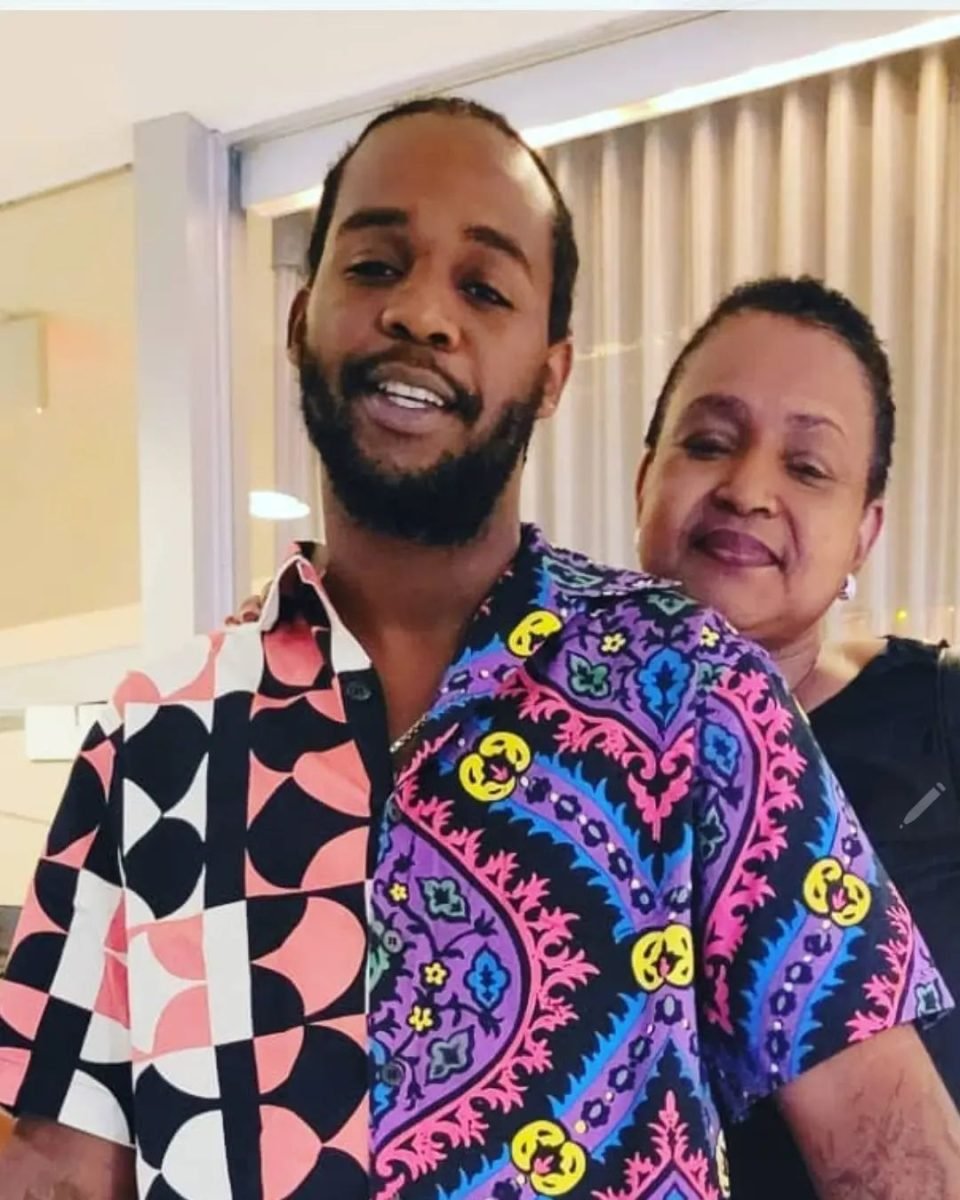 Burke also hailed the Up Top Boss on his most recent accomplishments: Drift becoming his first song to enter a Billboard chart; the purchase of his own house; and his one million YouTube subscribers.
"All the achievements that are about come I will be right by your side!! I want to wish you a Happy Happy Birthday Teejay.  Congrats, Billboard entry, 1 million YouTube, House and much, much, much more !!! Let's do this in Khaled own words: 'They didn't believe in us God Did'," she stated.
A St. James High School old boy, TeeJay emerged on the Dancehall scene in 2009 with the single Starlight.  He also recorded several collabs with his Montego Bay compatriot Ryme Minista and later joined Romeich Entertainment in 2018 following his performance at Reggae Sumfest.
Teejay, whose real name is Timoy Jones, attended the Glendevon Primary and Junior High School and has a strong musical background.  He wrote his first song at the age of 10, titled I know Jah, and penned another titled Schoolaz Anthem at age 14.
The Owna Lane artist was also a staple act on gospel, talent and dancehall stage shows within his community.
During his high secondary school days at St James High School, he was one of the lead singers for St. James High School choir, which vied for top honors in Television Jamaica's All Together Sing competition.
In 2012, he released a series of songs, including My Life, Summer Time, Living My Life and Move From Deh.   Back then, he also joined forces with Ryme Minista and other Montego Bay artists to start a music ensemble, for which Teejay did the studio engineering work on songs such as Rhyme Minista's Killaz and Killaz. Teejay and Ryme Minista went on to collaborate on several singles such as They Don't Know on the Ghetto Pain Riddim, Only Jah, One Life.
He started his own label, Top Braff Music, in 2019, and began working with other producers such as Damage Musiq, Shab Don, and Papi Don on songs such as From Rags To Riches, Unfaithful Games, Owna Lane, Henne & Weed, Uptop Boss, Up Top, and People.
Teejay left the Romeich Entertainment camp, which he joined in 2018, "on good terms" back in June 2021, a week after rumours began circulating online that he had parted company with the entity, in favour of having Solid Agency being his official booking agent.
Burke's Solid Agency was formed in 1992 by herself and Jerome Hamilton with a vision of bringing professionalism to the Jamaican entertainment industry.  Over the years, Burke has been hailed for her outstanding contribution to the development of the careers of some of the most iconic names in Jamaican music, including Admiral Bailey, Barrington Levy, Shaggy, Bounty Killer, Freddie McGregor and Third World.
The extensive list also includes, Third World, Voicemail, Aidonia, Wayne Marshall, Etana, Kiprich, Tony Matterhorn, Wyclef Jean and I-Wayne.
She has also been the architect behind some of the most significant music events ever produced in Jamaica, including Buju Banton's legendary Long Walk to Freedom, Reggae Sunsplash 1995, Saddle to the East, Fully Loaded, Re-Loaded, and Overloaded.  
She also played a major role in the Shaggy & Friends Charity Concert in 2009 and Bounty Killer's It's a Party.
What's your reaction?
0
cool
0
bad
0
lol
0
sad