Sean Paul, Wayne Marshall, and others, are among a number of Jamaican entertainers who took to social media today after a terrifying earthquake struck the island. The quake, which originated in Portland, reportedly measured 5.4 in magnitude and resulted in varying levels of structural damage across several communities and institutions.
Occurring around 10:53 a.m. today, one of the earliest reactions to the earthquake featured Wayne Marshall, wife Tammy Chin and son Gio. The three, who attempted to record a praise and worship session in their bathroom, had to abruptly end their harmonies with an expletive. 
"B@#boc@##t!!" was Marshall's immediate reaction after the three shared a knowing look as the bathroom began shaking. In a split second after, both he and Tammy swung the door open, acknowledged that it was an earthquake, and all three rushed out of the room yelling a chorus of "Oh my God!", "Where's the baby?!" and "earthquake!", without a care for their collapsed recording device.
Dancehall megastar Sean Paul, for his part, found himself among the group of those whose reactions were captured live. The Earthquake singer joined Tofu Jack and director of Vice Documentaries, Dan Zabludovsky, for an interview shortly into which the earthquake struck.
As Paul responded to questions about the music industry, his camera noticeably began to shake. Then, as the whole room began to shake, Paul calmly told the Jack and Zabludovsky that he's "having an earthquake" before disappearing from the screen. As the shaking intensified, the singer's feed went off air, coinciding with several reports that as the quake intensified, a number of homes lost electricity and, subsequently internet service.
Reggae crooner Tarrus Riley also served up a reaction to the seismic event, opting for a bit of hyperbole on his part after claiming this was the "greatest earthquake dat Jamaica eva feel in history!"
"A dat name earthquake, earth shake! Jah Jah. Hope everybody alright. Powers," the She's Royal singer said via an Instagram video.
Contrary to the singer's assertions, Jamaica's most devastating earthquake came on June 7, 1692, when the wealthy city of Port Royal, Kingston, was virtually swallowed whole by a quake that took two thirds of the town with it. That earthquake is estimated to have been a 7.7 on the Richter scale.
Elephant Man, the Energy God, also reacted to the earthquake, and seemed to take a more religious tone to the natural occurrence.
He shared: "Jah Jah! Our faada! No man, da earthquake ya likkle while – da one ya bro, if this is not a warning mi nuh know what is a warning. Yow, hear mi nuh man, dis a nuh nutn fi laugh bout. Dis serious man. Jah Jah! What a earthquake!"
Meanwhile, Queen of the Dancehall Spice, who happened to be in Jamaica at the time of the quake, revealed that she was left "dizzy AF" after experiencing the shakings.
Spice reposted a Thread to her Instagram page, explaining to her followers: "OMG I'm in Jamaica… who just felt that earthquake?!! My house was shaking! #BedARock the #BedARock Besties are you ok?"
Fans of the Dancehall superstar quickly flooded her comments section, with a few sharing their own experiences with the singer. The general consensus among them, however, was that they were grateful as it could have been worse.
The Unruly Boss Popcaan appears to have felt the shockwaves, as the singer posted a singular reaction to his Instagram story: ""B@#boc@##t", followed by a shocked face emoji.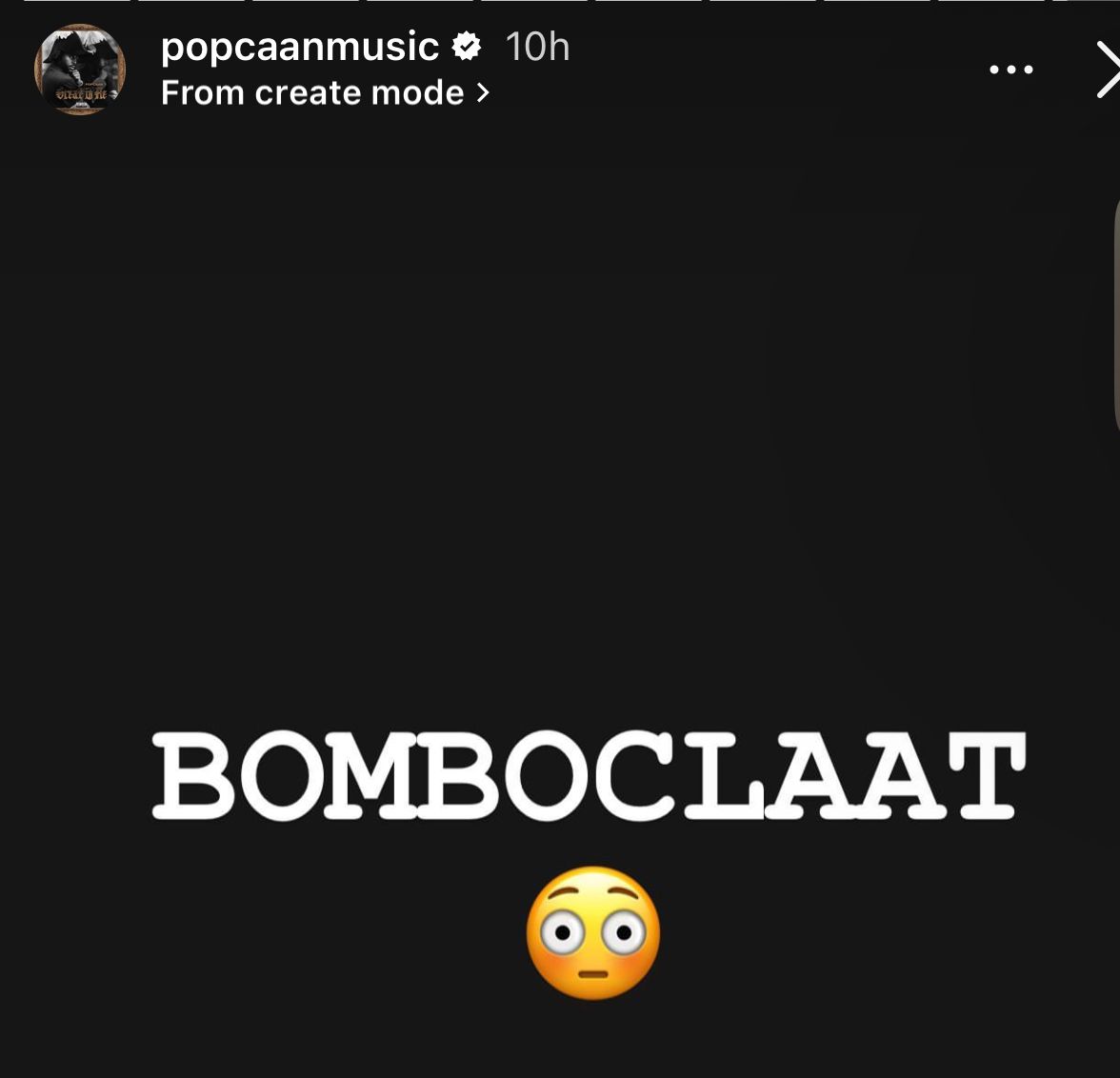 Another Dancehall veteran, Spragga Benz, like his counterpart Elephant Man, moved for a more spiritual perspective on the matter.
In a short Instagram video, Spragga asked fans: "Unu feel wa gwaan ago, right? Father do him ting a while ago yuh nuh. Dizzy dem". The singer shook his phone for dramatic effect as he ended the video.
In the meantime, there have been several reports of aftershocks stemming from the quake, and a number of emergency services have been ramped up in the event of another more severe wave.
What's your reaction?
0
cool
0
bad
0
lol
0
sad