In a musical age that issues a hot name every two to three years before skipping next, singer Romain Virgo stands tall as a mainstay in reggae music, even 16 years after coming on the scene.
It's quite the feat for the Good Woman crooner who's been lovers–rocking the UK all week, but he's humble about it. 
"Without the support of people, we would be nowhere," the 33-year-old told DancehallMag. "What would we do if somebody doesn't take up our music and listen to it or play it on the radio, at a party or stream it online? Or if nobody comes to your show? In the midst of everything, we can't forget that, regardless of our talent."
With an enclave of musical influences and mentors over the years, he was once told to ensure that people first love him for his character, as trends and the quality of one's music can change. Virgo greatly attributes his relevance to his authenticity, on and off stage. 
"They always say if you manage to survive a decade in doing anything at all, it's almost like something that can go for however long," he said. "I feel like as much as people will jump onto whatever is hot now, they have a certain level of respect for authenticity at the end of the day. It has never felt like I'm forcing it by staying true to myself; it's almost one of the easiest things to do, but I feel it's also one of the things people love and respect about me and what I do… I try to be the person that people will see and hear in the music when they see me in the streets."
Raised in the small district of Stepney, St. Ann, the Rich In Love singer always felt a deep connection to music. He'd record music with his family on cassettes, which they played for their church, and ultimately became the lead singer of the church choir. But Virgo was also drawn to the dynamism of sound system culture, and it is at the feet of community sessions where he soaked up the history of recorded Jamaican music and songwriting.
Virgo also led his Aabuthnott Gallimore high school choir, which exposed him to his first television audience through the All Together Sing contest. By 2007, he became the youngest person to win Digicel's Rising Stars competition, and he's been ascending since. 
"When I see young people come up to me nowadays who are like 19 and 20, and they are saying, 'I used to watch you when I was a baby', that makes me feel a little old but it goes to show they can still have that respect that they had for me when they were eight and nine," he said. "It shows it runs deeper than the music. I'm blessed to be loved by more than one generation and I want to keep it that way for as long as I live, just being true to myself."
But there's something else he's integrated in his strategy for longevity: maintaining quality control in his music. 
"I feel like every song deserves time and that is what we're doing: put out a song, put a good video behind it, and we promote it as hard as possible, then move to the next," he shared. "Our dancehall culture has influenced us so much to put out a lot of music and if we're not careful as singers or people who are doing, for example, roots, lovers rock and reggae music, we'll get caught up in the trend of just putting out music every single time. It's good if it's working, but if not, you'll have to find a way to try and make at least one song work for a year or for six months, and that is my strategy."
This hasn't always been the case. Virgo shared that it was after sitting with veterans like Beres Hammond and absorbing their approach to music that he did some reworking.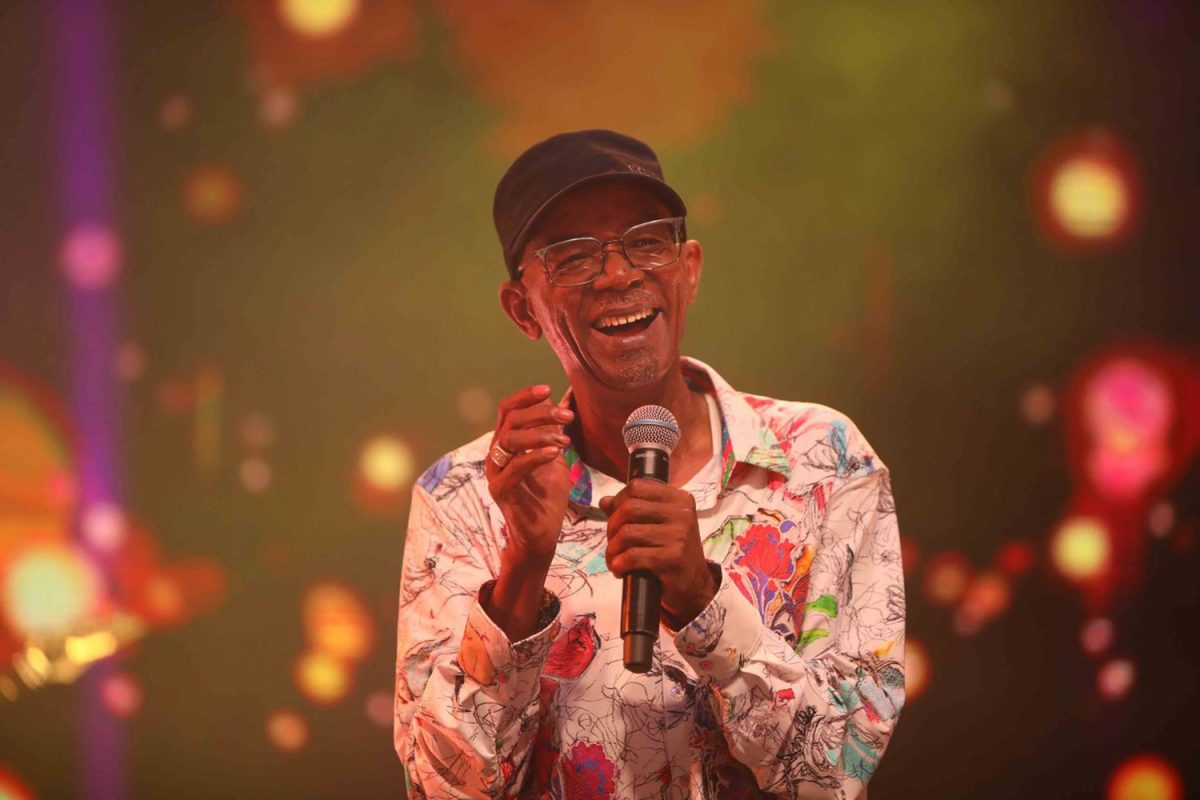 "Sometimes it's just three or four songs for the year and maybe one from the four becomes a big song, and that is how he (Beres) has been doing it over the years," he said. "Eventually, I realised that maybe I've been doing it the wrong way and I should probably just focus on making good enough songs that I know I will want to sing every single day… So, it's just learning from the past and trying to do that regardless of how long it might take to connect."
He's only released two songs this year, Driver and Switch You On, both to appear on his upcoming album. The tracks were produced by music powerhouse Donovan 'Don Corleon' Bennett and written by Mathew 'Keely Key' Keaveny, packing the reggae framework we're used to from Virgo, but intriguing with new sounds like pop elements. 
"I feel like Switch You On and Driver are just an introduction to what quality of music I have coming for the people who love my music and even for those just getting to know me," he said. "I'm super excited because of the level of content we've been producing, especially since a little bit before COVID. We put in time in making sure that whatever we're making is quality. We'll never know the ones that will hit or become the songs that everybody will have on their playlists, but at the end of the day, we want to walk out of the studio knowing that we gave it our all and we gave it our best."
The project is finished, and fans can follow Virgo on social media to keep abreast of more details like the release date. 
He's had three albums to date: his self-titled in 2010, The System in 2012 and Love Sick in 2018. 
What's your reaction?
0
cool
0
bad
0
lol
0
sad