Reggae singer Queen Ifrica says rapper Nicki Minaj is endorsing "darkness" in Jamaica by gifting some of the nation's TikTokers.
The Trinidadian-born rap star has been active on the app lately, showing love to local TikTok stars Brittany 'Brit' Goffe and Derrick Morgan through high-ranking gifts. For Morgan, who shares the name of Ifrica's singing father, Minaj not only sent gifts, but offered to cover his rent. 
Morgan went viral during the pandemic for his sassy personality, but the public's fixation on his unconfirmed sexuality has also contributed to his online ascent. Ifrica has always maintained her disapproval of the queer community, and believes there's a hidden agenda behind Minaj supporting him.
"We as Jamaicans would like to know who that man is and what kind of role him play, because we see dem tek him and dem dress him up like a transgender, put him inna makeup and hair," Ifrica said during an Instagram Live on Wednesday. "Him seh the most dirtiest and nastiest things weh mi coulda ever hear come out of any individual…and you, Nicki Minaj, over there a gift him." 
Ifrica continued, "When time unno use fi unno 100 million powers and endorse dem darkness deh inna my country, a some likkle boy soul dat unno a mek go weh… From you endorse him and give him the gift, a bare likkle boy mi see a put on frock and a come pon TikTok. Nicki Minaj, a dat you a do to mi country, and yuh nuh see no one inna Jamaica a try shub dat inna Trinidad… So, who allow you fi come a try do that to my country, Nicki?… If unno don't love Jamaica, unno fi leave we alone and stop use we fi unno devilish outcome."
With Minaj's Pink Friday 2 album scheduled for release on November 17, Ifrica insinuated that the rapper is using the Jamaican TikTok space as a tool to promote the project, but urged her to highlight "positive" creators instead. 
Ifrica isn't the first artist to speak out against Minaj gifting Jamaican TikTokers, with Minister Marion Hall, formerly Lady Saw, recently cautioning Brit about accepting the gifts.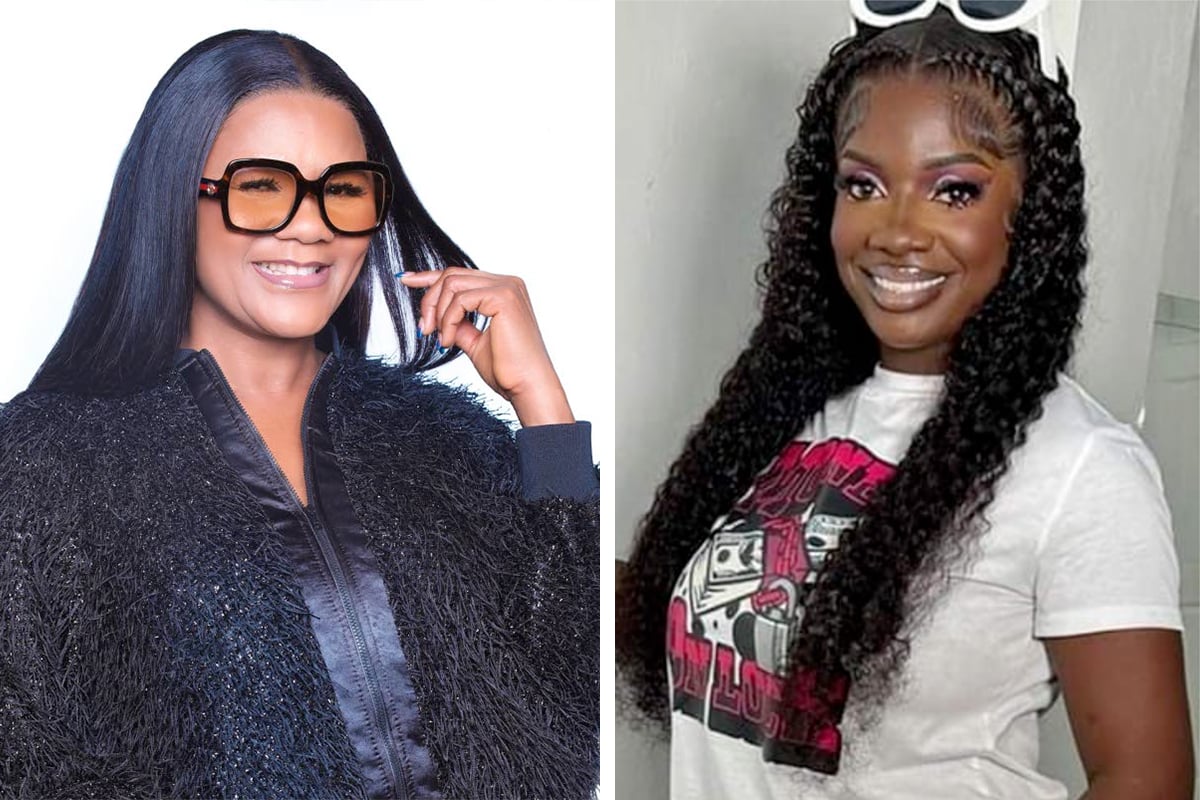 Coincidentally, Brit sent Minaj the same gifts when the rapper went Live, causing many to declare she "sent the gifts back to the devil". Playing detective, fans speculated that Minaj felt offended by the move due to subsequent Bible verses posted on her TikTok page. 
Despite Ifrica and Hall's rocky history, she commended the gospel artist for speaking out. 
"That is the work weh we waan yuh do Lady Saw," Ifrica said. "Keep the devil away from the children, don't lead dem to him."
Brit is another pandemic wonder, first going viral for sharing her story of sexual abuse, before expanding into an eccentric streamer. A survivor of different forms of abuse, Ifrica empathised with Brit's story, and sought her out in Montego Bay, St. James. 
The two reportedly conversed and Ifrica offered to fund her interest in cosmetology. However, she said Brit declined as she was focused on healing and growing her TikTok page. For this reason, Ifrica said Minaj shouldn't feel offended by Brit's regifting. 
"Nicki Minaj, I would love for you to know Brittany Goffe for yourself because when I went there, she turned me down. She said, 'Mi nuh really a look handout Queen, mi just waan fi get myself pon mi foot and be the kind of person mi really waan fi be'. So, when mi see she give back Nicki Minaj, I never saw it as her being negative or trying to be badmind. Is really so the likkle girl stay."
Minaj's involvement with Jamaican culture pervades her career, from Gyptian's Hold Yuh remix and her sampling of Danny Browne's Filthy riddim on Megatron, to her endorsement of acts like Skillibeng and Skeng, the latter leading to the Likkle Miss remix featuring Jamaican acts like Spice, Pamputtae and Dovey Magnum.
Minaj has also stamped her approval of several local influencers like Dancing Rebel, TC, and Queenie by following their accounts. 
What's your reaction?
0
cool
0
bad
0
lol
0
sad