Remember when Queen Ifrica sang, 'Daddy don't touch me there. I'm gonna tell on you one day, I swear'? Well, the day came today with a damning allegation that her father, ska legend Derrick Morgan, sexually violated her several years ago.
In an emotional Instagram Live, the reggae artist, whose given name is Ventrice Morgan, decided to be more vulnerable amidst backlash that she should rest her activism for abuse survivors. 
The Black Woman singer said she didn't know her father as a child as her mother kept them alienated. Longing for that father-daughter bond, she sought him out at one of his stage shows. 
"When I met him, I went to him hotel and mi ask him why him neglect me over all these years, and him just seh him did married and have children and him couldn't mek him wife know him a deal with dem something deh, that's why him did tell mi mother fi abort me," the 48-year-old said. "So, see mi yah pon the battlefield fi the most high cause she never abort mi. After mi meet him and mi start get fi know him, cause a di first mi a have a father figure inna my life, a the great Derrick Morgan, a di great ska legend – column of we music…"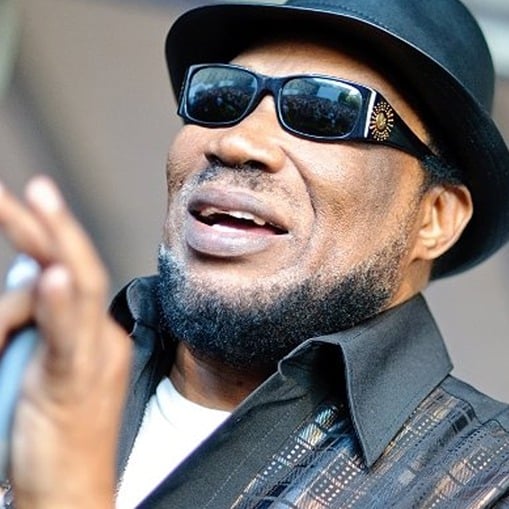 Ifrica said she would spend time with him when he came to Jamaica, which was disrupted after the alleged incident in Kingston. At the time, she was just getting to know singer Tony Rebel. The two broke up in 2021 after 23 years.
"I went to visit him when him was in Jamaica on one of him visits. Went to his house over Greenwich Farm, Nine Street, and mi deh deh with him the day and mi end up spend the whole day with him cause yuh done know, a mi father and mi a get fi know him… The hours come down and mi suppose to tek a taxi come back a Pembroke Hall, and him look pon me and him a seh, 'No man, yuh mad? It too late, stay… Better you stay and go in the morning'. Memba now, a mi father, don't? So, if mi father seh bill, mi a go bill, don't?"
She continued, "Inna the hours, mi go to bed and go lay down pon the bed. Mi father never ready to go to bed yet, and the next thing mi wake up to inna the hours is mi father a penetrate me. Mi wake up inna the hours to mi father trying to penetrate me sexually; hold mi down inna the bed and have sex with me and tell me seh him wife nah have no sex with him, so, him haffi do it with me."
She went on to quote lyrics from the 2009 hit Daddy, including, "Can't you see I'm scared? You're supposed to be my father."
There were two versions of Daddy on Ifrica's critically acclaimed Montego Bay album, one in English and the other in Spanish.
The ska scene mushroomed in Jamaica in the 1950s and 1960s with acts like Morgan at the fore. Hailed as a musical innovator, the 83-year-old's repertoire includes songs like Housewives' Choice,  Fat Man, Be Still, In My Heart, and Jamaica's first independence song, Forward March. He was honored for his contributions to music with the Jamaica Music Icon award at the Grand Gala celebrations in 2022.
He previously received the Order of Distinction from the Government in 2001. 
Coincidently, Derrick Morgan shares the name with a controversial social media star who has been going tit for tat with his daughter this week. The dustup started after Ifrica criticised rapper Nicki Minaj for sending TikTok gifts to the personality, on the premise that such rewards should go to those uplifting Jamaica.
A slew of netizens have since come down on the singer, claiming that she's envious of the gifts sent by the rap star. 
Months ago, Ifrica opened up about being molested by a girl when she was eight, and said she would share the full details of her sexual abuse history in the future. The moment came today out of an epiphany from her back and forth with the social media personality.
"When mi look into it, mi a seh, 'Weh God woulda choose fi mek a creature like this surface yah now name Derrick Morgan? What is God saying to me?'… And I go inna myself and mi look and seh, 'Boy Queen, yuh fi really wait likkle bit enuh', but yuh see when mi look inna the urgency of things right now, I ain't waiting."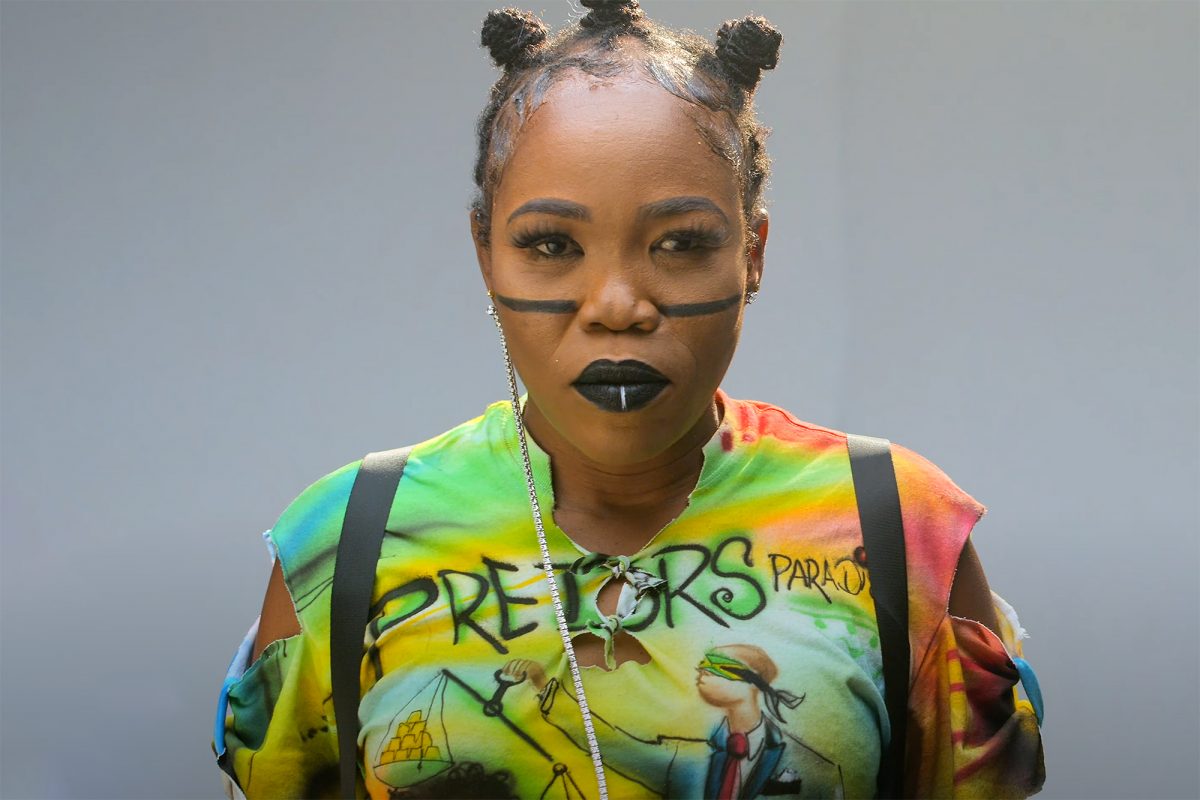 She said she tried to get her family to confront her father about the allegations for years, but that it usually resulted in victim-blaming or her being labeled a liar.
Her advocacy is rooted in a desire to break what she described as the cultural and generational cycle of sexual abuse and predatory enablers in Jamaica. 
"I live what I'm talking about… I've lived it and conquered it and survived it, so, I can sit here and tell yuh seh you can overcome any darkness weh you go through inna yuh life. Don't mek nobody revictimise you after dem rape you."
In December 2021, during an interview with The TrailBlazers with Tamara McKayle, Ifrica alluded to the new allegations against her biological father after she also leveled molestation allegations against her stepfather.
"For a victim, it is so hard…and that's why I never like when people manipulate victimization.  Because when you know what it feels like to experience a particular type of darkness and see people trivialise it and play around with it, it kills you all over again," Ifrica had told McKayle.
"And that's why I try not to skirt around with what it means to be a victim of any circumstance in life.  To overcome it is a process in it itself.  To live with it is a process in it itself."
Ifrica said today's Live was her last for the rest of 2023, unless "the Almighty" instructed her to return and tackle something else.
What's your reaction?
0
cool
0
bad
0
lol
0
sad