The first annual Caribbean Music Awards (CMAs) held at the King's Theatre in Flatbush, Brooklyn on Thursday night brought out an array of musical acts from the West Indies. We caught the red-carpet looks of some of our favorite celebrities, from the Jamaican Queen of Dancehall – Spice, Jada Kingdom, and Shaneil Muir to Ratty Gang star Skeng.
Find your favorite looks below:
Spice 
Always regal in blue, the Queen of Dancehall and the Female Artist Of The Year winner looked stunning on the red carpet in a gemstone-embroidered bodice gown with a sweeping hemline. Of course, she paired this look with an all-blue set, including a Mach & Mach Double Bow Crystal and Velvet Pumps, decorative nails, and a bob-style lacefront. 
Jada Kingdom 
Jada Kingdom, who gave a sizzling performance on the CMA stage, showed off two looks for the night. On the red carpet, Twinkle embodied somewhat of a Greek goddess wearing a shimmery mesh sequins backless dress featuring a draping head cover by fashion brand Theophilio.
For her second fit, the Dancehall bombshell took the stage in a purple long-sleeved Mock Neck Full Sequin Gown featuring an exposed swoop low-back, courtesy of celebrity stylist Laquan Smith. She paired with Saint Laurent stilettoes. Hairstyle guru TheKyEffect and makeup artist Krystalized Makeovers merged their efforts for Jada's flawlessly styled hair and makeup. (swipe) 
Kabaka Pyramid 
Kabaka Pyramid, awarded the 2022 Impact Award and Reggae Album of The Year, looked dapper in a tame teal blazer and pantsuit with a taos-taupe-colored inside shirt. The Well Done singer kept it classy, rocking shades and modest gold jewelry. 
Ding Dong 
Another two-time CMA winner, Ding Dong, who picked up the awards for Dance Song Of The Year and the Soca category's Impact Award, was a hard number to miss in his green Marine Serre Denim Monogram Patchwork full suit. 
Shaneil Muir 
Shaneil Muir gave an 'Ice Queen' inspired look, donning an all-white ensemble styled by Thee Paris Ottey. The set featured a bolero jacket with a crystal-embellished formal gown and matching jewel accessories. The Yamabella singer's, "Team Top Gyal" glam squad, including hairstylist, Jowy Jojo, paired her look with a platinum-colored hair, while Sincerely Fame Beauty, finessed her makeup.
Dexta Daps
Dexta Daps, who won his first-ever award in the Performer of The Year – Dancehall category, wooed the ladies.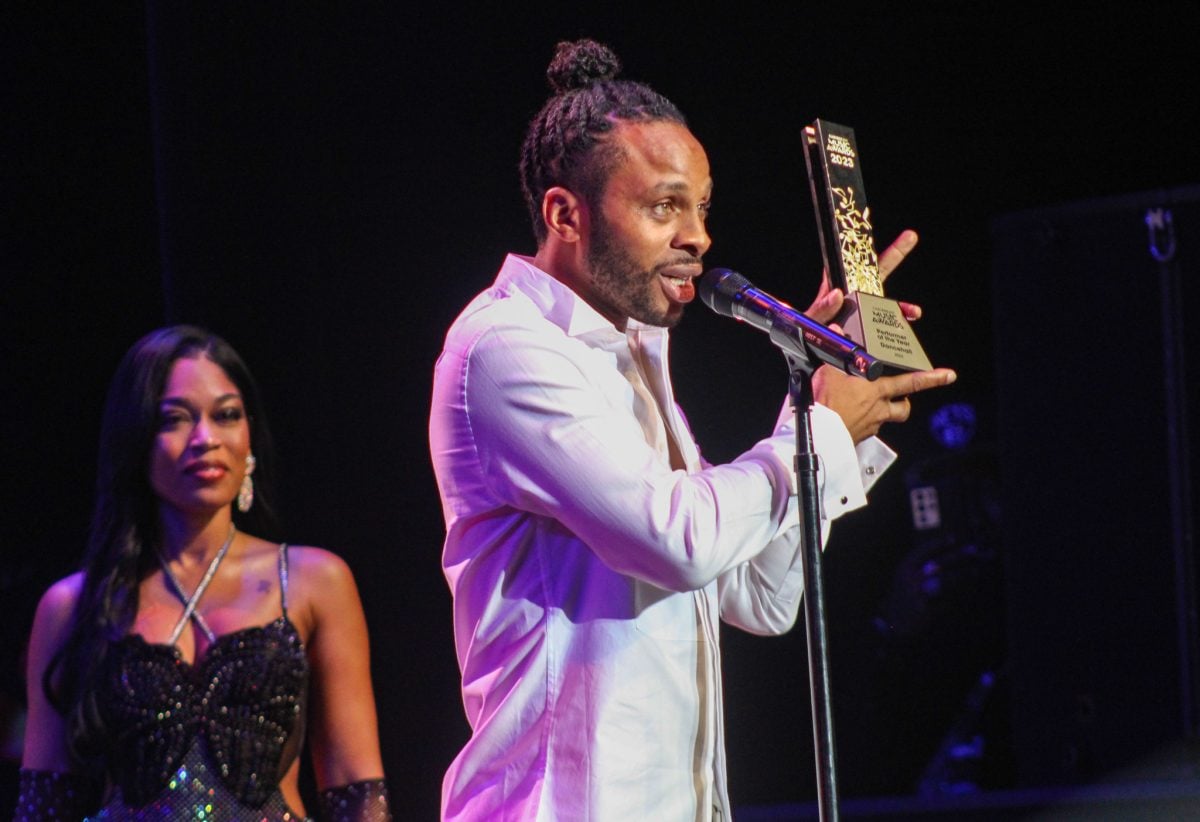 Tina FKA. HoodCelebrityy 
One of the night's nominees in the Best Female Artist of The Year category, Tina FKA. HoodCelebrityy, looked fierce in a head-to-toe leather outfit, complete with a zip detail bustier top, split boot-cut leather pants, and gladiator Vetements Boots. The Bronx rapper/deejay wore playful long ponytails and bondage-style silver jewels to finish her look.
Kranium
Kranium showed off his exquisite Gucci pantsuit boasting a glittery GG monogram pocket pin upon his grand entry and again as he took the stage to tribute Reggae legend Beres Hammond. The Gal Policy singer kept a chill vibe, donning shades and white sneakers to complement his look.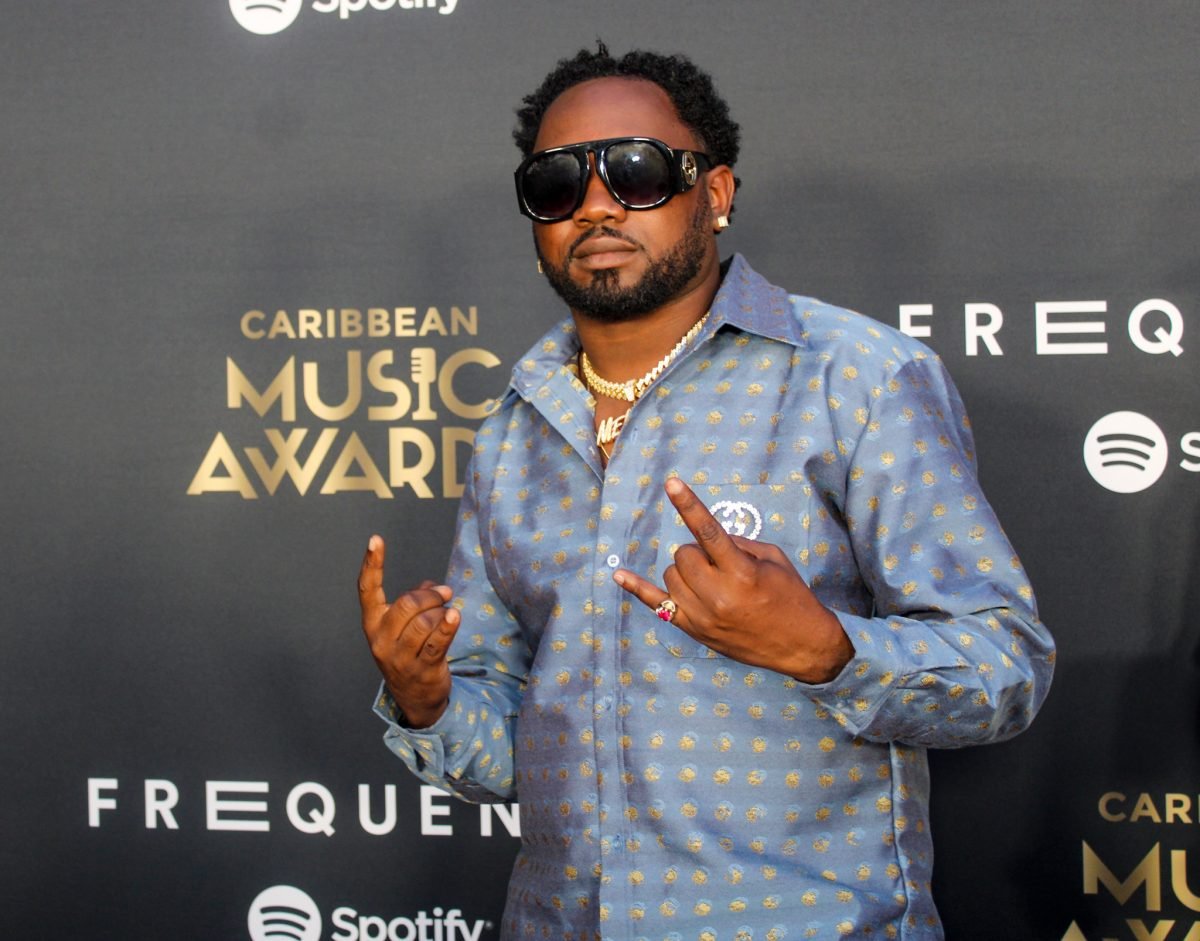 Skeng 
The Collaboration of The Year winner, Skeng, was comfortably chic, rocking a formal-style zip-up tracksuit with a white tee and sneakers.
Cham 
Baby Cham didn't come to play at the CMAs. The Dancehall star wore an all-black set, comprising of a formal concealed button shirt with holster straps, dress pants, and suede Clarks Wallabee Shoes, along with blackout shades.
Machel Montano
Machel Montano, who received the Lifetime Achievement Award, stepped out in a stylish relaxed LANVIN Neo-Tailored Suit, ditching an interior shirt with layered chains for a much bolder look. 
Toni Ann Singh
Toni-Ann Singh, who performed in a medley of Beres Hammond's iconic hits alongside the likes of Kranium, Romaine Virgo, and Dexta Daps, and who also picked up the Video Of The Year award in the Reggae/Dancehall category for her collaboration with Popcaan (Next to Me) stole the night in two striking pieces.
The former Miss World wore a vibrant flowing fuchsia dress with a plunging neckline for her red carpet look, then next for a stage performance, rocked a green one-shoulder crop top and a deep-split wrap skirt with gold buckle detailing.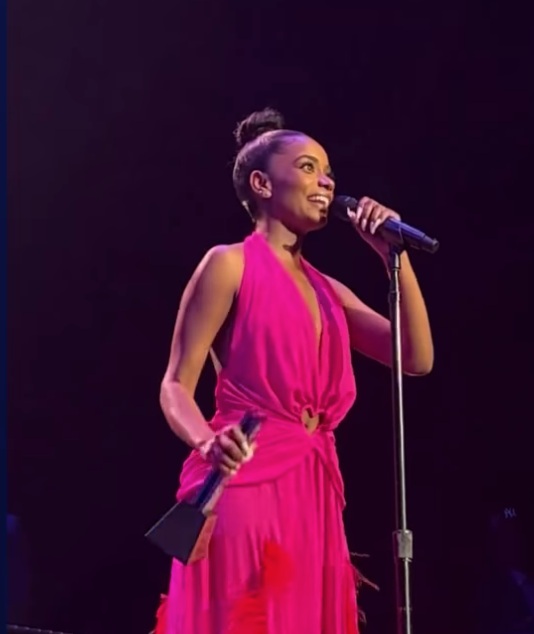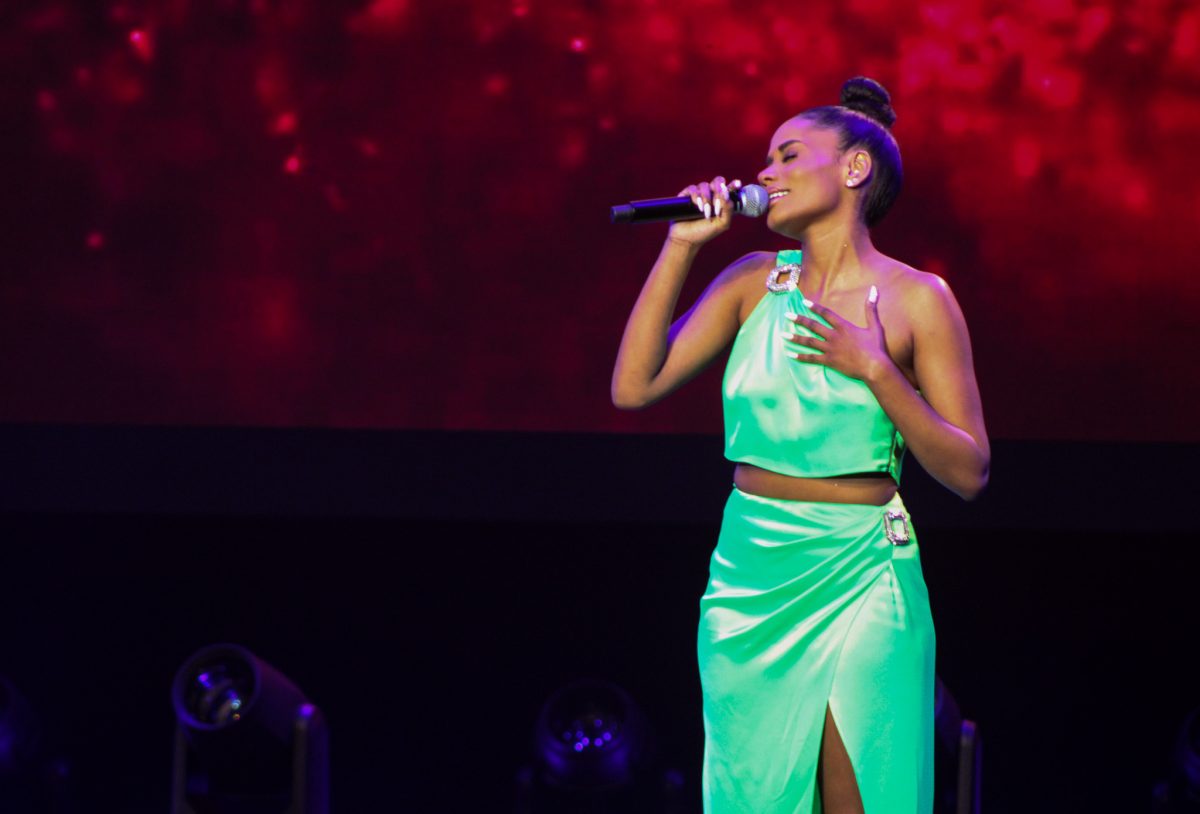 Romain Virgo 
Dancehall singer Romain Virgo, who gave a thrilling performance on the CMA stage, was spotted on the red carpet in a royal blue, double breasted 2-piece suit. Opting for a casual look, he went shirtless underneath and wore double-layered gold chains in its place.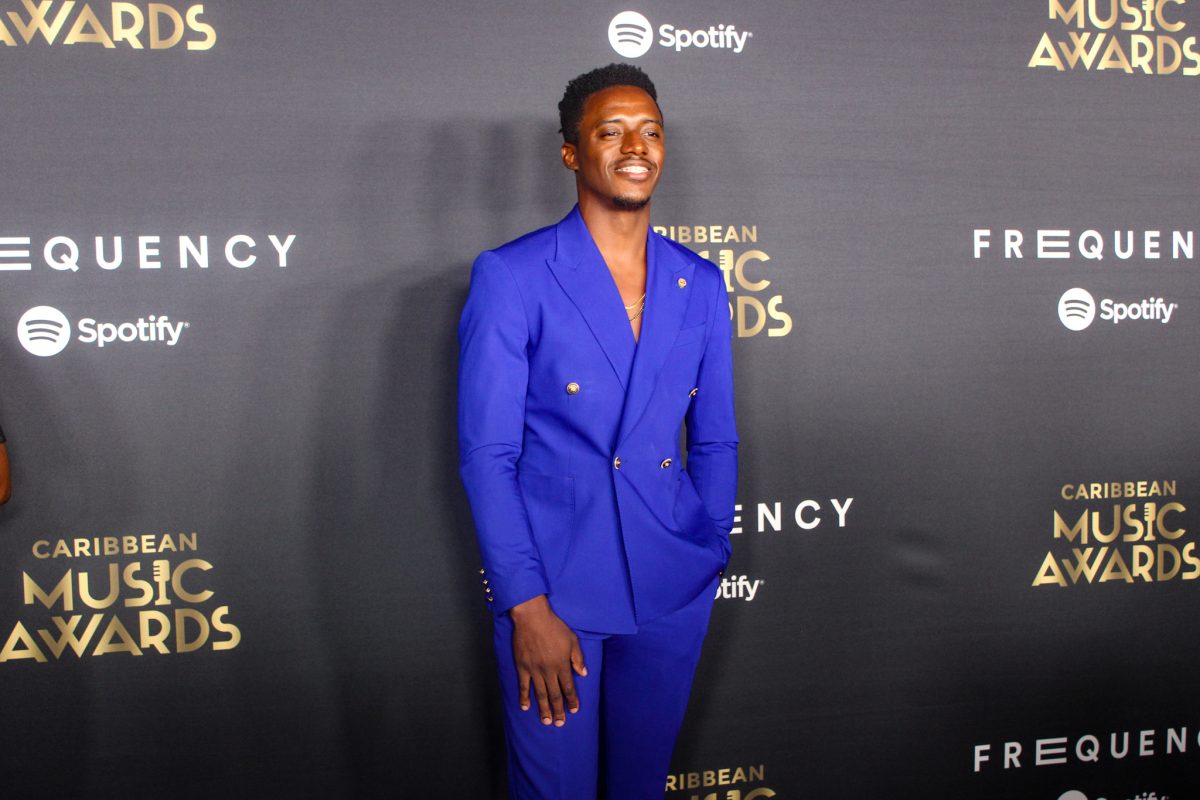 Morgan Heritage
The Morgan Heritage clan all came out stunting in formal yet modish attire for the Caribbean Music Awards.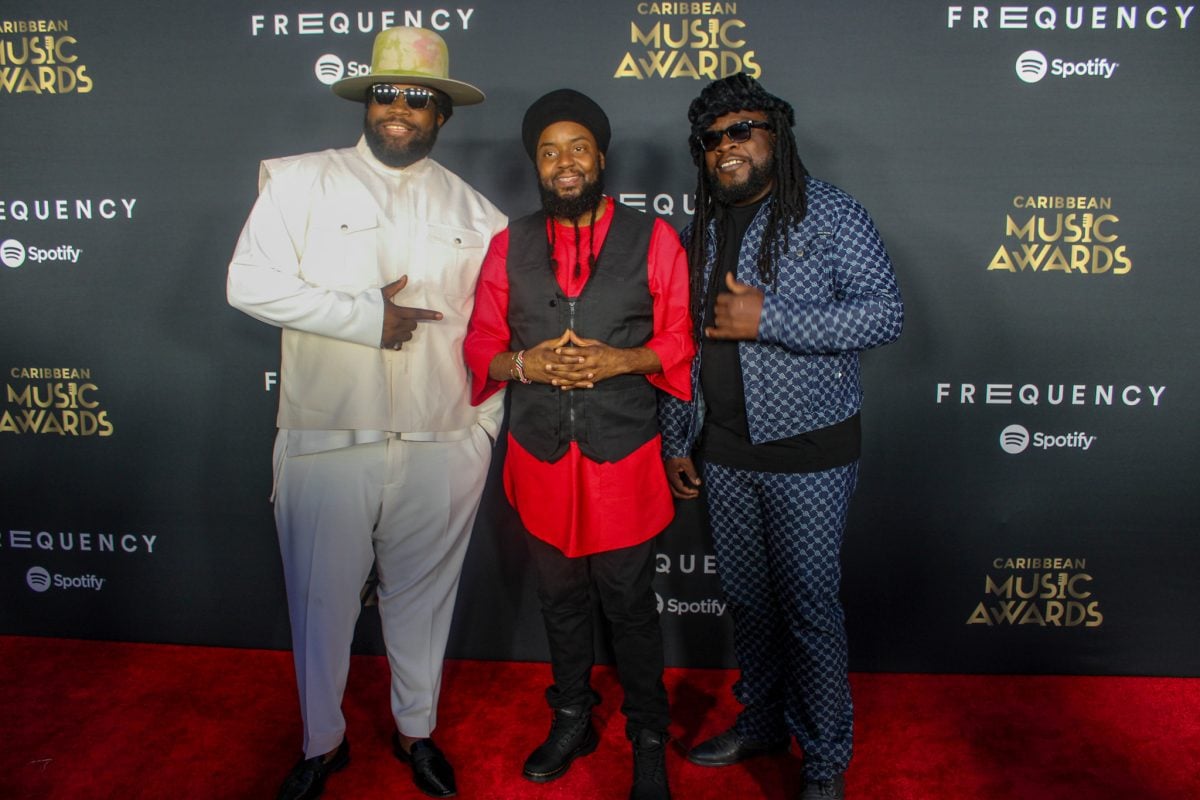 Beres Hammond 
Beres Hammond, the Elite Icon Award Honoree looked sharp, rocking a white blazer and pants set with a floral inside shirt, and matching baseball cap.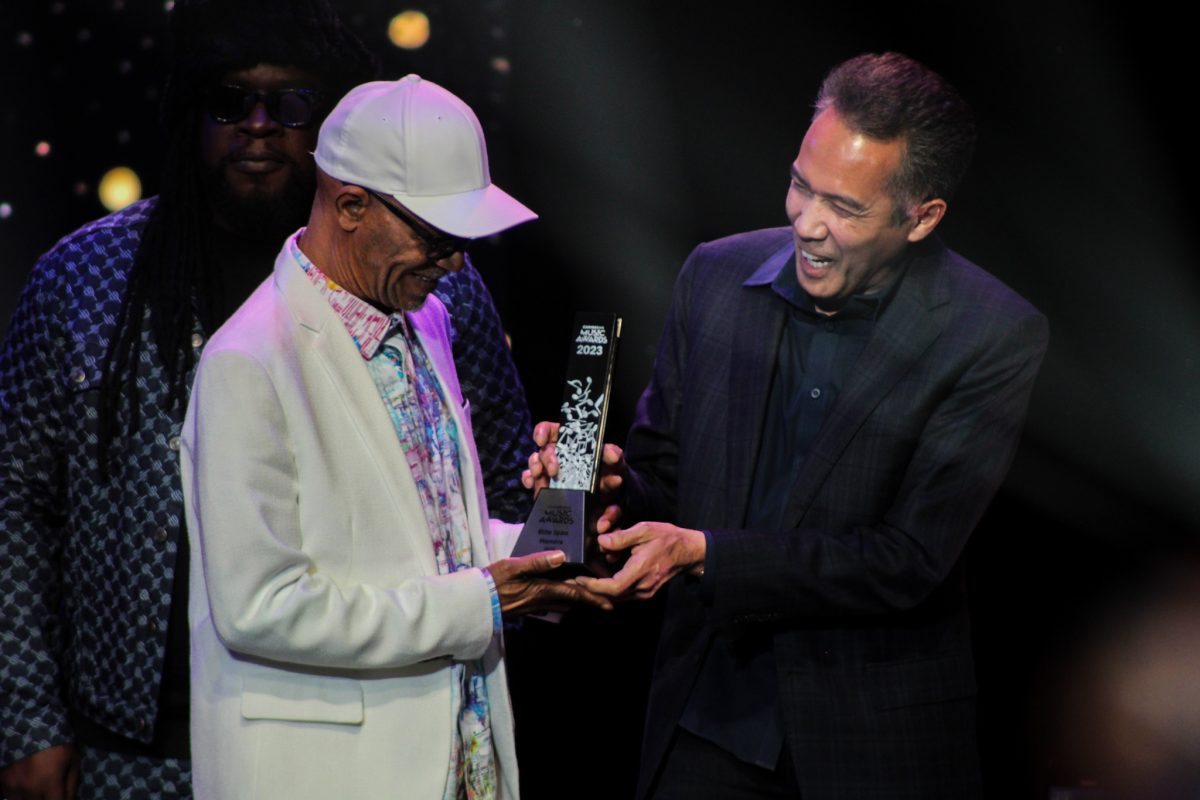 Wayne Wonder
Music veteran, Wayne Wonder rolled out in a fashionable snake print, two-piece suit with black detailing, and matching black shirt and tie.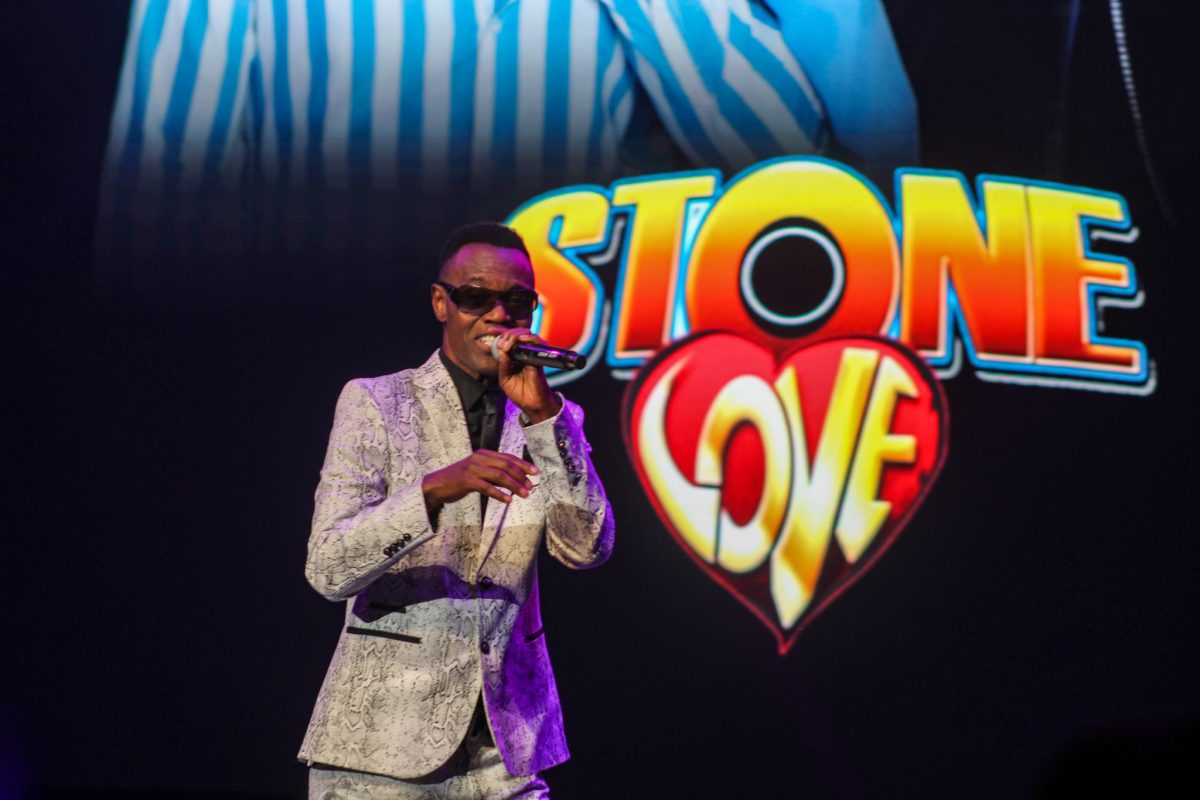 Myá 
Grammy Award-winning singer Mya looked as glamorous as ever in an iridescent copper-colored Layla Cut-out Maxi Dress in Lamé. For such a statement piece, the songstress went light on accessories and rocked an up-do braided bun.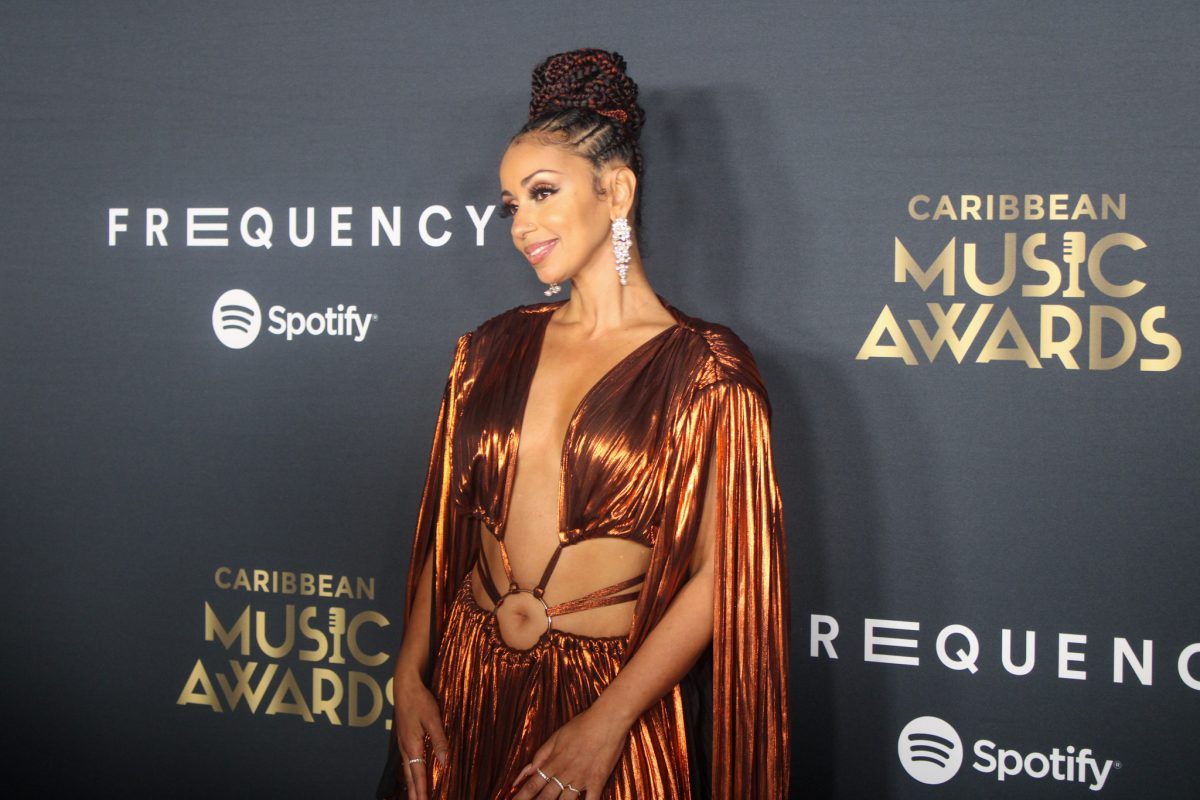 Kes 
Adding to the notable line-up of red carpet looks was the People's Choice Award (Fan Favorite) winner, Kes. The Trinidadian Soca singer showed out in a polished teal two-piece suit with a white mesh undershirt, and sneakers.
Wyclef Jean  
The event's host, Wyclef Jean, for his red carpet look, rocked a multi-colored patterned sheer shirt with relaxed-fit pants.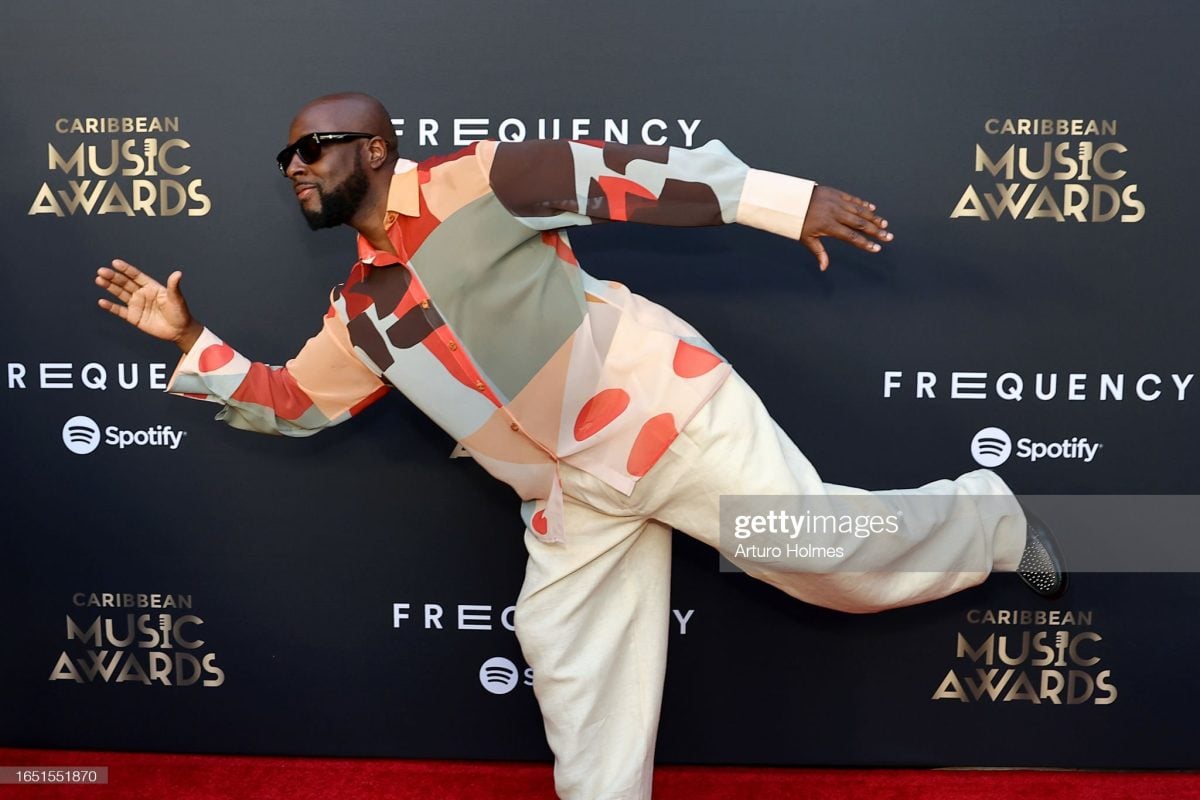 Tosh Alexander 
CMA presenter, Tosh Alexander pulled out all the stops with this impressive rhinestone-embroidered cutout dress. The piece boasted a butterfly-shaped bodice adjoined to a mesh a high-cut dress, with matching long opera gloves. 
What's your reaction?
0
cool
0
bad
0
lol
0
sad