Canada-based dancehall artist Phenique is pumped up that she will be in Jamaica next week shooting a video for her song 'Bruk Out' to capture that authentic island energy.
"I'm so excited to be shooting this video in Jamaica. Jamaica is the roots when it comes to dancehall music so I wanted an authentic feel," she told DancehallMag.
"With this song, "Bruk Out" I wanted to capture my culture authentically so it was only right to use actual dancers from Jamaica, as well as, the overall scenery of the island where natural vibes are created."
The starlet was last in Jamaica during the early rumblings of the COVID-19 pandemic in 2020. She was shooting a music video for "Dat Mi Like" with I-Octane at the time.
Phenique is confident in the staying power of her booty-bouncing track, 'Bruk Out', which was released a few weeks ago, racking up thousands of views online.
"The response has been amazing. Everyone loves the authentic dancehall flavour that the song brings and they want more songs like this from me. They are looking forward to hearing it play at parties. Several DJs have also been reaching out to me for this song," Phenique said.
Phenique has been toiling in the tough market of Canada, which has not traditionally been a fertile place for home-grown dancehall artists.
"The dancehall scene in Canada is very slow when it comes to the exposure and support of dancehall Canadian artists. Despite a lot of dancehall parties and concerts happening in Canada; it is predominantly Jamaican dancehall artistes that are booked to perform and the same goes for the dancehall music being played," she explained to DancehallMag.
"Don't get me wrong there are plenty of really talented Canadian Dancehall artistes but I just don't think we get the recognition we deserve," she added.
Phenique, given name Shanique Phoenix, grew up in St Catherine but migrated to Canada at the age of 14. In 2021 she decided to pursue her music career and she has been diligently honing her skills since that time.
She feels she is on the verge of a major breakthrough in 2023 and recognises that there are obstacles that women have faced and continue to face in a male-dominated environment. She also recognises that there are double standards held towards women in dancehall.
"I personally feel as if female artistes has always had to work twice as hard as a male artiste to get even a small amount of recognition. Another one of the issue is that we are often times criticized of being either too sexual or not sexual enough. I feel as if it is made so hard for females artistes to naturally be themselves because of the huge amount of criticism we are faced with," she said.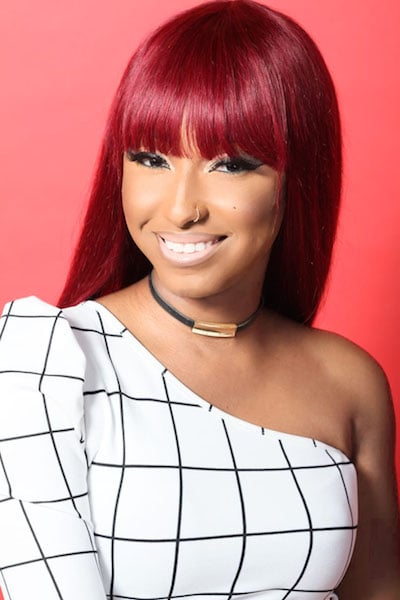 Phenique believes that there are unique obstacles women have faced in the Dancehall Game "simply because they were women."
"Within the same topic of misogyny and double standards, society tends to police women who unapologetically own their bodies," said Phenique. "The same male dancehall artistes tend to release songs that are just as vulgar, do not receive the same criticism as we do."
Phenique spoke to the unique composition of the typical dancehall fan base of the modern-day 'dancehall dolly', full of drooling, lascivious males who discover the artiste for reasons which may be divorced from the artiste's lyrical content or musical dexterity.
"When it comes to the fanbase of female artistes, it is split in a way where the male fans are fans often times because of the artiste's image rather than the music and then you might have a few female fans. Meanwhile when you look at the males artistes, they will most times have a evenly distributed fan base in terms of gender. I also feel as if women are viewed as not capable enough to handle the pressure and hard work that comes with being an artiste," she mused.
Despite the obstacles, she feels that gender equality is an achievable in the context of Dancehall culture.
"It is time that we start recognizing women in dancehall music and giving them the credit they deserve. There are so many amazing women artistes that get overlooked simply because they are women," she concluded.
But that doesn't mean that you don't want to watch her 'Bruk Out'.
What's your reaction?
0
cool
0
bad
0
lol
0
sad