One of the wonders of rap superstar Nicki Minaj's versatility is her ability to tap into different accents.
She's often praised for her immaculate delivery of a British accent whenever she reels off the alter ego Roman Zolanski, but her Jamaican accent has been taken less seriously by the 'Barbz'. 
In a 73 Questions With Vogue feature published today, the Chun Li hitmaker was asked to share the first accent she successfully mimicked. "Well, I thought I nailed it, but I'm learning I did not: the Jamaican accent," Minaj revealed. 
The Trinidad native, whose given name is Onika Tanya Maraj, has had close proximity to Jamaicans her whole life. She moved to the United States when she was five, and was raised in South Jamaica, Queens, which boasts a melting pot of immigrants, including Jamaicans. The Starships artist also dated Jamaican rapper Safaree, who's credited for co-writing some of her songs, for over a decade.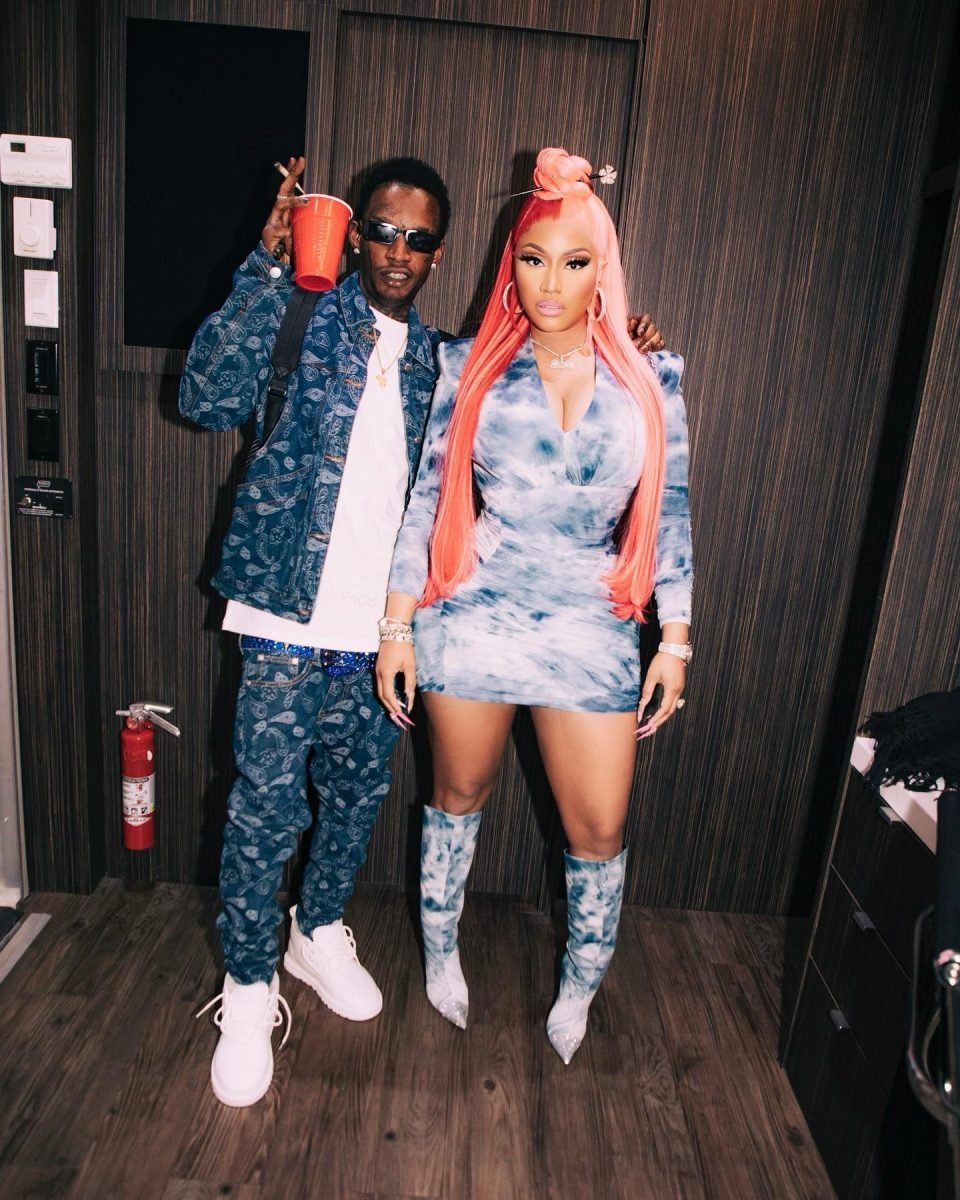 Mainstream audiences were introduced to a patois-speaking Minaj in 2010, first on the remix of Gyptian's Hold Yuh, where she raps in part:
Ayo, Gyptian, tell dem fi gwaan, eviction
Dis one yah, it a di bad gal edition
See dem gal deh, contradiction
Dem seh dem sintin' tight, a bare fiction…
Later that year, she didn't care "weh nuh a dem gyal deh haffi say" on Wave Ya Hand, which appeared on her debut album Pink Friday. Minaj went on to flaunt her Jamaican accent in collaborations with Beenie Man on Gun Shot (2012) and Mavado on Give It All To Me (2013).
But it was arguably a viral 2015 video of her imitating the yardie accent while inebriated, which showed that her impersonation could use some work. In the clip, Minaj is captured taking verbal cues from a Jamaican, which she hilariously mimics. 
"Me and Drake a guh mad dem bloodcl**t, weh dem hear bout," she said, before saying other random lines. 
Beyond more online videos of her speaking patois, Minaj has continued to insert Jamaican influence in her music, from her sampling of Danny Browne's Filthy riddim on Megatron, to her Likkle Miss remixes with Skeng and dancehall acts like Spice, Pamputtae and Dovey Magnum.
Minaj also doesn't shy away from endorsing locals like Skillibeng, and showers TikTok gifts to Jamaican influencers like Brittany Goffe and Shebada. 
The rapper is currently in promotion mode for the Pink Friday sequel, scheduled for release on her 41st birthday, December 8. 
What's your reaction?
0
cool
0
bad
0
lol
0
sad