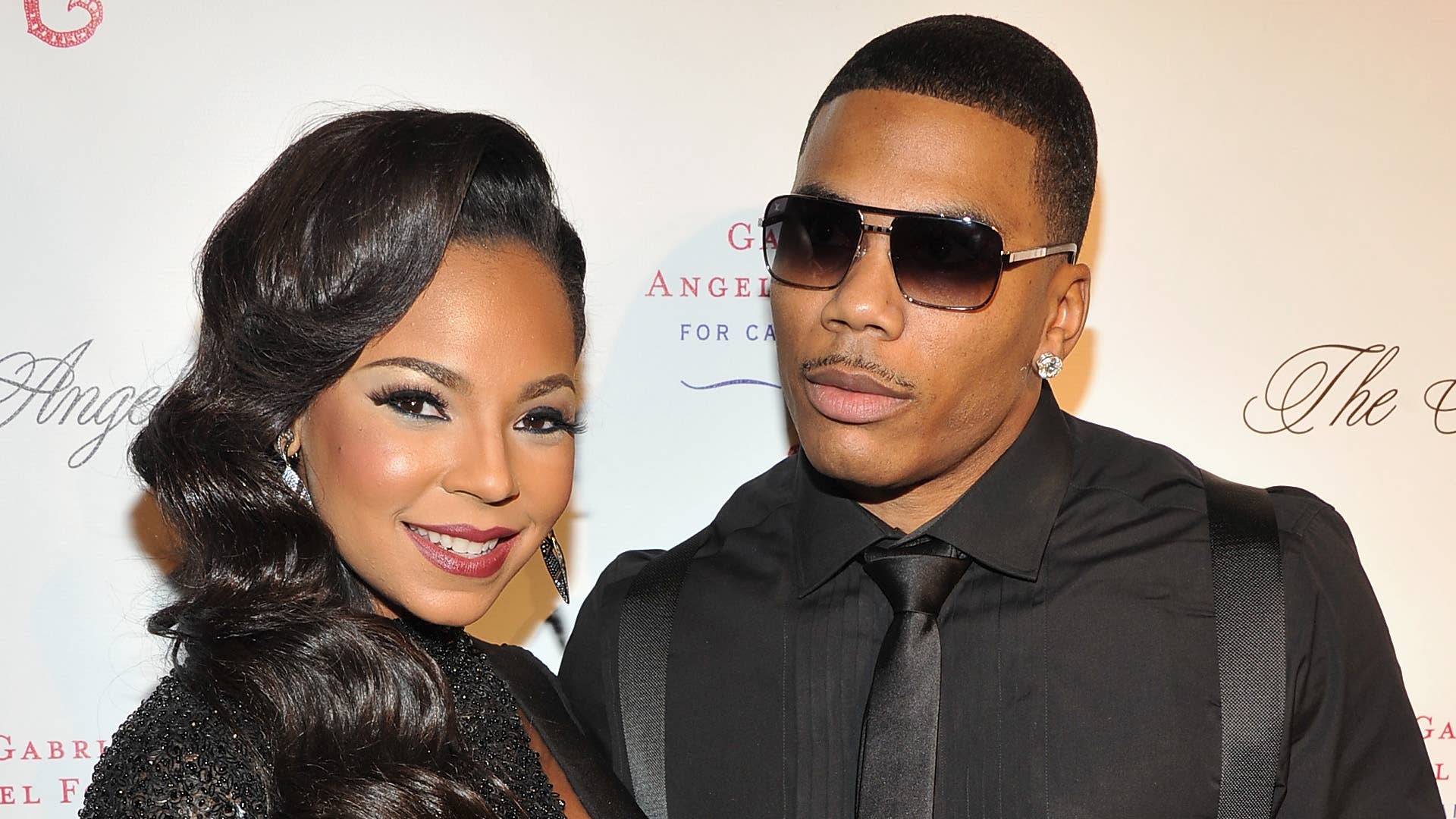 Nelly Playfully Reminded of Past with Ashanti as DJ Spins Her Breakup Anthem
Nelly and Ashanti's relationship appears to be rekindling, but a recent nightclub encounter with a DJ brought up memories of their past for the St. Louis rapper.
The couple was spotted at a nightclub, with Ashanti taking the mic as the emcee. The DJ decided to add a playful twist to the evening by spinning "The Way That I Love You," Ashanti's 2008 hit, described as a breakup anthem. The song, the lead single from her fourth album "The Declaration," delves into her past relationship with Nelly in the 2000s.
The DJ, with a mischievous smile, asked for permission to play the song, and Ashanti laughed before singing along to the lyrics, including lines such as, "After all of the times that we tried, I found out we were living a lie." She was clearly enjoying the moment.
Nelly, however, playfully expressed his disapproval of the song choice. Donning a blue Givenchy sweater and a hefty chain, he turned around and gave a joking thumbs-down to the DJ.
Lil Kim Playfully Surprises Fans at ONE Musicfest with Panties Toss
Nelly and Ashanti had an on-and-off relationship from 2003 to 2013. Rumors of their reunion gained momentum earlier this year when they shared a steamy on-stage performance of their "Body On Me" collaboration. Nelly confirmed their rekindled romance during an appearance on the Boss Moves With Rasheeda show in September, describing their renewed connection as surprising but welcome.
Their connection was further solidified when Nelly showered Ashanti with lavish gifts for her 43rd birthday, leaving her visibly moved and delighted by the gesture. The video of her birthday surprise captured the heartfelt moments, as she received a stunning watch matching Nelly's and a chain, demonstrating their affection for one another.

What's your reaction?
0
cool
0
bad
0
lol
0
sad