Grammy-winning singer Mya and Dancehall titan Bounty Killer connect in Kingston, Jamaica for their new music video, Whine. 
In scenes shot on location in Hallin Bank, directors Josh Sikkema and Derek Brown capture the R&B songbird ceding to stifling tropical temperatures in a tasteful country home boasting colonial-style architecture.
Wardrobe stylist Aliecia Brissett, along with hairstylist Troy Turner and make-up artist Karamel Katrina, joined their efforts for Mýa's colorful get-up, and look throughout the entire clip.
The Fallen singer, 43, looked timeless, donning long curly red hair, a flowy aqua-colored midriff with draping sleeves, and yellow lambada skirt. She wanders through different parts of the two-story home, where she occasionally meets up with her girls; local dancers, Prettii Prettii, Danii Boo, Latonya Style, Sara Bendii, and Kissy McCoy for periods of tantalizing dance choreography.
On the veranda, Bounty Killer appears, dishing bars on this flirty, party-ready banger. 
Whine, a sexy Pop-Dancehall fusion, was produced by DJ Hardwerk and includes writing credits from Mya, Bounty, and Theron Thomas (Ciara, Rihanna). 
Mya, as usual, does no wrong on vocals, issuing her signature sultry purrs, "Wanna give your body all of me tonight. Every time that you come, come get the whine …So come and catch a vibe, Flex on me don't get shy. Flow with the rhythm and desire."
The Warlord joins in on the party, "Gal put your waistline inna overdrive, And make me throw di money while ya' take your likkle time…" he sings.
 "Love to the beautiful #Jamaica & everyone who came out to create the good vibes. Love & respect to dancehall legend @1unogeneral for blessing this record! 🇯🇲👑 To the whole fam & team… had the absolute best time! Love you & cheers!! 🖤💚💛," Mya wrote on Instagram to promote the song.
Whine has come as a celebration of a 25-year landmark in the music industry for Mya. In February, the singer visited Jamaica, where she joined other headliners at the Lovers & Friends concert at Grizzly's Plantation Cove in St. Ann, and spoke on her upcoming collab with Bounty Killer, and the 25 years in music.
In an ongoing catalog campaign, Mýa continues to commemorate her long-standing career with a Digital Deluxe 25th Anniversary release of her debut album, 'Mya', a 20th Anniversary deluxe edition of her third album, Moodring, and a remixed and reimagined audio and heels choreography video of her debut single, "It's All About Me." with Brian Friedman. Check out the sensual video here:
Many fans will remember Mýa's classic hit Girls Dem Sugar (2000) with Dancehall veteran Beenie Man. More than 2 decades later the award-winning singer said it was "good vibes" teaming up with another Jamaican star.
"Such a treat & good vibes, getting to work with another Dancehall legend who blessed this record with so much energy! Big up to The General!" she tweeted about the collaboration.
Whine has been a long time coming; Bounty and Mya were spotted in the studio together as far back as July 2021, working on the track. An excited Bounty at the time revealed much to fans, including several photos with the Lady Marmalade singer and snippets of the beat.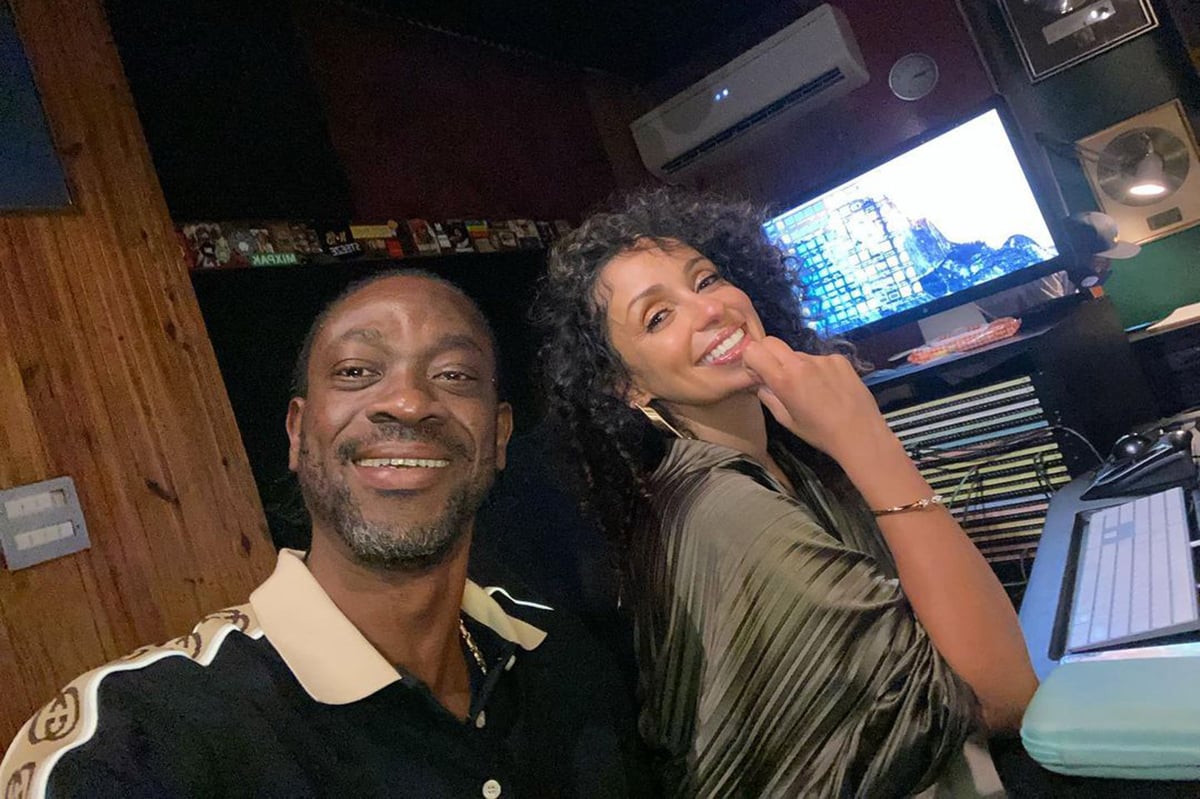 The song is being released on Mýa's independent label Planet 9 (founded in 2007), with distribution via InGrooves.
Press play on the music video for Whine by Mya featuring Bounty Killer above.
What's your reaction?
0
cool
0
bad
0
lol
0
sad