Minister Marion Hall has been giving the signal over the last three weeks, that she will be opening a Jamaican restaurant in Florida, which will be given the name "Pot Ah Love."
For weeks Hall, who recently declared that she cooks "the best rice and peas in the world, hands down", has been sharing photos of various dishes on her Instagram and Facebook pages.
In one post on Friday, along side an image of fried breadfruit and fish, she indicated that she was serious about the restaurant. "When your kids gone to school, and you find a nice piece of grouper fish and breadfruit from your own tree in Jamaica. Lol. You get some coconut milk, and curry, then season it with onions scallions and thyme, tomato, and the real walkerswood jerk seasoning. I can't wait to open my Pot AH love Jamaican restaurant here in Florida," Hall had captioned the photo.
However, while she was applauded by many of her fans, there were those who thought the dish was unappealing to the eyes and heavily criticized the manner in which it was presented.
"That look like cat vomit 🤢," one person wrote, while another added:
"It literally looks like sh*t".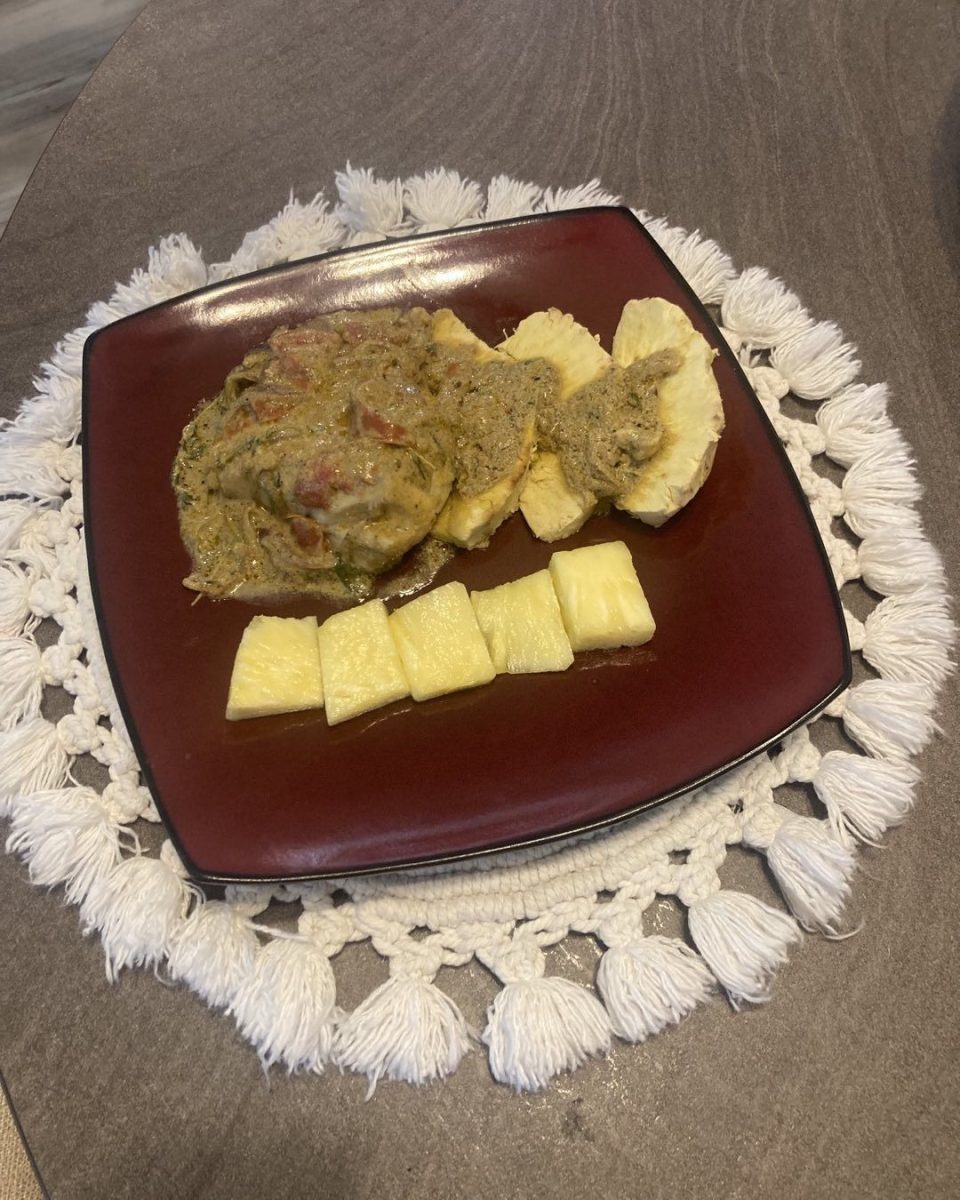 One follower appeared to be amazed that Hall was finally about to open the restaurant, which he pointed out that she had been speaking of for the last decade.
"U been talkn bout that restaurant for 10yrs GEESH," he said.
While Hall appeared to ignore the comments on Instagram, over on Facebook she made one comment in response to a woman who stated that: "Presentable wins my taste buds."
In response, Hall said that presentation of food has never been her forte.
"I was never into presentation, until I realized that the dish was too big and empty. Lol. That's when I put some pineapple beside the food. Lol" she stated.
On Instagram, as the mockery continued throughout, one woman stated:
"I was wondering what was dis 😂😂😂, while another added: "Why post this throw up 😩".
However, her penultimate post where she shared a photo of lamb with rice and peas and tossed salad had fared better than her last.
"This lamb is just way too good, that I can't wait to open my, Pot Ah love Jamaican restaurant here in Florida, so you can all come get a plate," she had captioned that post which evoked oohs and ahhs from her followers on both Facebook and Instagram, as did her Stir fried shrimp and vegetables.
In August 2009, Hall, well-known for throwing soirees for her musical counterparts, invited Love and Hip Hop's Safaree to one of her mansions in Jamaica, where she had cooked Jamaican traditional rice and peas and chicken for him.
The excited rapper had taken to social media to post images of himself with the Queen of Dancehall and praised her for preparing one of the best meals ever.
"So when you have a legend like @ladysawdhqueen saying "Safaree come over so i can cook for you" you cant do nothing but drop what your doing and get there!! I been hearing about her cooking through the grapevine for a while !!! Thank you for inviting me to your beautiful huge home and cooking me the best yawdd food ive had in a long time! Stew chicken rice n peas and some badd fishhhh! Not gonna lie this trip to jamaica has been a dream in every aspect of it," Safaree had written on Instagram.
What's your reaction?
0
cool
0
bad
0
lol
0
sad