Veteran Dancehall artist Mad Cobra has been released on a $125,000 bond, following his arrest on drug and gun possession charges stemming from a traffic stop in Florence County, South Carolina.
The 55-year-old Jamaican artist, whose real name is Ewart Everton Brown, was given surety bonds of $5,000 on the charge of possession of a weapon during a violent crime and $120,000 on the charge of trafficking in cocaine (400G or more), according to the Florence County Detention Center.
Cobra was "bonded out" on Wednesday (July 26), the Florence County Detention Center noted, which means that he secured his release with collateral (property or a promise to pay).
He is scheduled to return to court on October 3, according to Florence County judicial records.
Cobra, best known for his Gold-selling record Flex, had been arrested on Tuesday after deputies in Florence County pulled him over for speeding on the I-95, and discovered 2 kilos of cocaine and a 9mm Beretta pistol in his Black BMW SUV, according to release from the Florence County Sheriff's Office.
South Carolina has tough penalties for the distribution of large amounts of cocaine. Over 400 grams carries a fine of $200,000 and 25-30 years in prison, according to Matt Bodman Law.
Furthermore, possessing a gun—whether permitted or not—during a violent crime creates an additional crime with a mandatory prison time of five years in the state.
According to South Carolina attorney Dale Savage, "If you are charged with drug trafficking, which is possession of a certain threshold weight of drugs, and you have possession of a firearm as well, you now have an additional felony gun charge."
"The reason this surprises a lot of people is that the gun can be lawfully owned, you may never have threatened or pointed the gun at anyone, but by simply having possession of that gun at the time of being in possession of drugs that meet the threshold weight for drug trafficking, creates an additional crime," the law firm explained.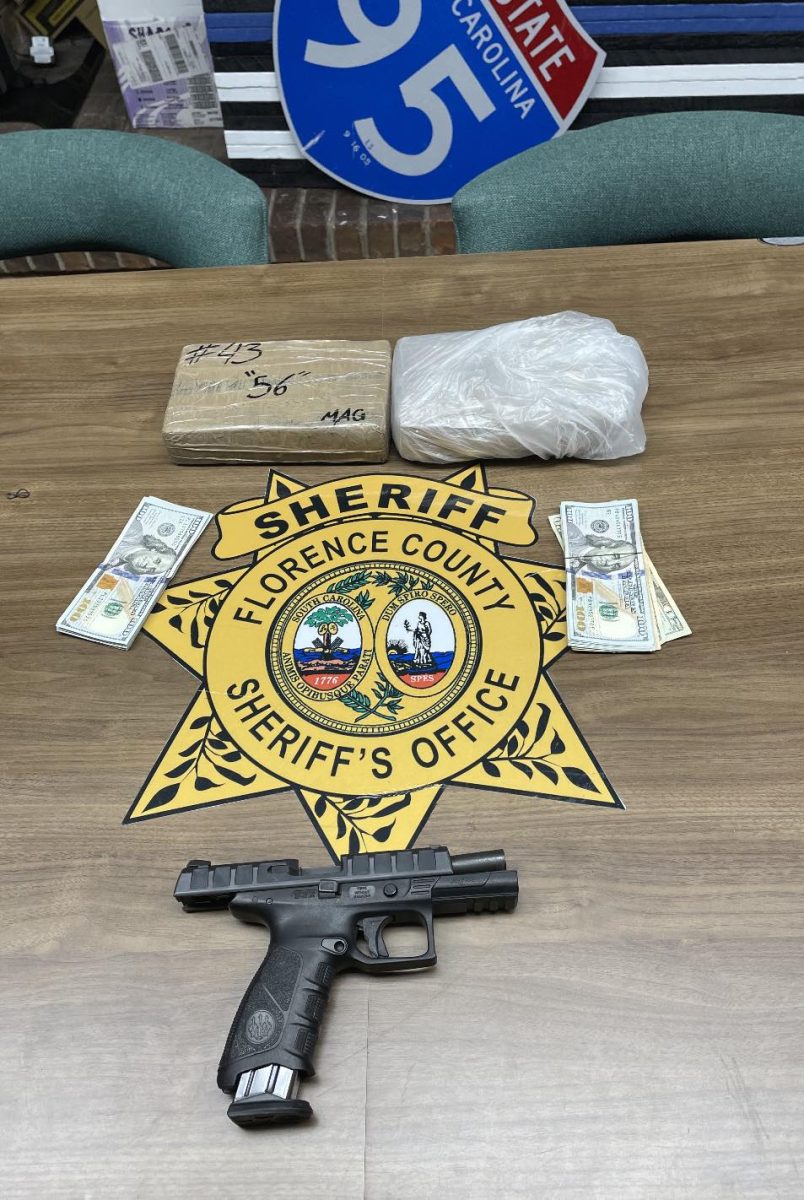 Mad Cobra, a huge Dancehall star in the 1990s, released Flex on his major label début album Hard to Wet, Easy to Dry (Columbia Records) in 1992. The single rose to No. 13 on the Billboard Hot 100 chart. It was certified Gold in the United States for selling over 500,000 units in the country.
He's also known for the hit singles Press Trigger, Dis Dem Anyweh, Dun Wife and Defend It.
What's your reaction?
0
cool
0
bad
0
lol
0
sad