Reggae star Luciano has taken issue with what he says is the unprofessional manner with which some young artists are conducting themselves, their poor deportment, and, among other things, their deviation from the roots of the music.
During a recent interview with I Never Knew TV, Luciano was asked about the "importance having a long career", and his thoughts on why many Jamaican artists "struggle in the area of professionalism", and sought to elaborate.
"I believe that the younger generation of we see growing up now, they have lost; they're missing something," the Never Give Up My Pride artist said.
"First, many of them don't show the respect for the foundation and try and at least copy or adopt some of the same principles of the icons and those legendaries and pioneers who have laid the foundation for us," Luciano said.
The Messenjah told I Never Knew TV that the use of profanity in the artists' songs was also a sore point.
"If we deviate too far from the roots or from the foundation it's trouble, trouble.   Some of these youths you can't even talk to them because you hear them curse in them in them song and you try to call them and say:  'you don't need to use them curse words your song.  Sing a song that we can listen because if the song can't be played on radio, you haffi a bleep-bleep out, den dat nuh good sign."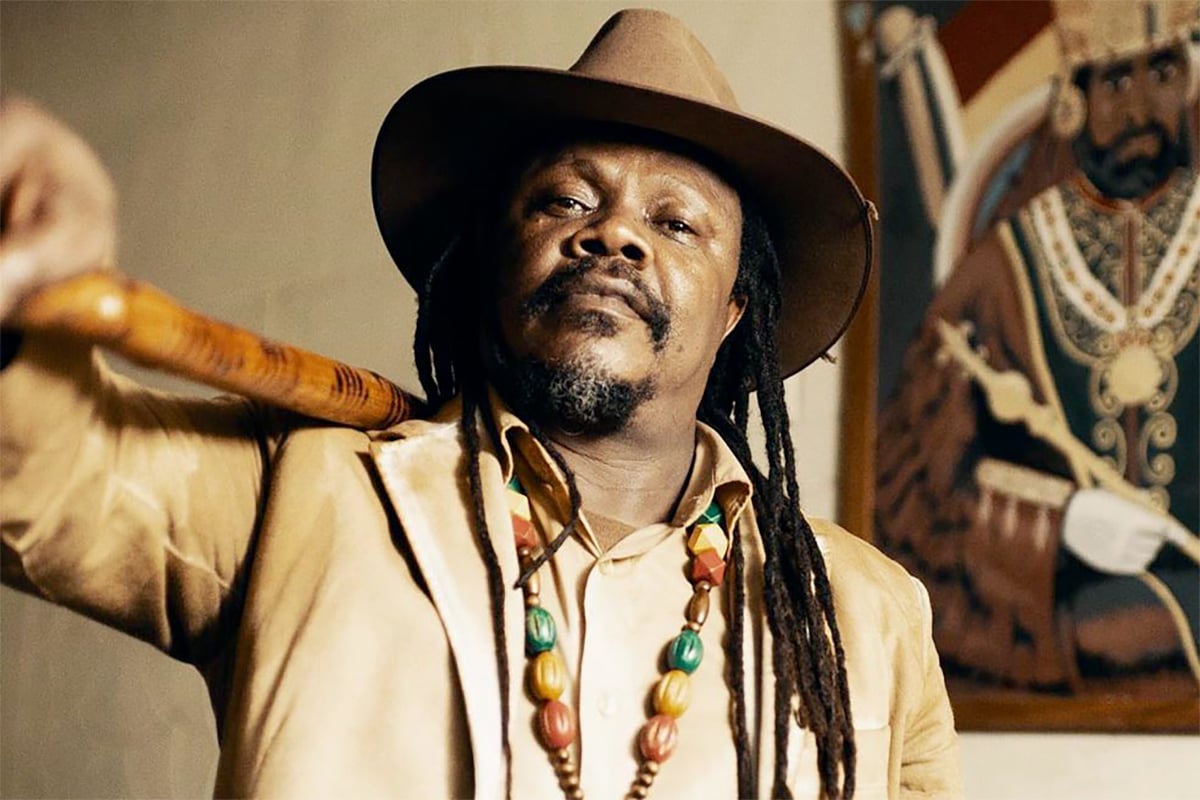 According to Luciano, the unprofessionalism amongst some of the younger artists has been prevalent even in the area of the voicing of dubplates, which is a key source of income for Jamaican artists.  He also added that he has heard testimonies and stories from sound men who pay for dubs and received substandard work.
"You know, when all a sound man come for dub plates and a man sing one minute worth a dub and mek mistake, and the sound man seh 'mi bredda, yuh call a name wrong enuh'.  Di man seh: 'no man mi can't fix dat man'," Luciano recalled. 
"Mi si a man a sing a note and when him realise seh him can't mek di high note, as in the song, him just cut di note and leave it right there, and gone," he said laughing.
"If I sing a bad note, me caan sleep a mi bed.  Mi haffi seh 'gi mi meck mi fix dah part deh'.   Remember, if you sing a bad note, it's gonna play in the dance – people hear it and seh a 'wha happen to Luci? It look like him drunk or suppm wrong man'".
The Lord Give Me Strength artist asserted that the conduct of such wayward artists is due to, perhaps, a lack of self-worth.
"So to me, it boils down to pride.  If you take pride what you're doing you will definitely have a different approach.  It boils down to personal pride (like) if you know you are going on stage and you don't cut your nails and make sure why your teeth well brush… you have some of these guys going on stage wid dem pants dropping off, and is like nuttn.  Dem nuh have no class.   And that is why this generation lost," he said.
It was not all doom and gloom for the younger artists though, as Luciano said there are still some who are carrying themselves with grace, among them Romain Virgo and Kabaka Pyramid.
"Some of the young ones that you know still trying to hold up, because honestly, when I see Roman Virgo, I see you know he monitors himself and how him dress and put himself together, you can see that there are some who are still trying to hold up a thing you know," he said.
"I love Kabaka Pyramid. I love his energy, his mannerism.   I can see a rising Prince.  He is a yute weh mek sure him  put on him clothes, look clean.  This is what we want to see you, know," the Manchester native continued.
Added Luciano: "Protoje and all dem yute deh, a some yute weh a try hold up dem head. Chronixx, Jesse Royal.   Well, to some extent, some of these younger artists might deviate a likkle from the tradition, cause dem following their peers and peer pressure and all these things.  But, you can see when artiste try to hold up the order.   You can't drift from the order.  You need to hold up… uuh hffi have self-esteem".   
During the interview Luciano also said some of the new-age artists were simply seeking to eke out a glittery lifestyle where they could "floss", and that many appeared to be attempting to live a "fantasy" life, especially with the advent of the "new age of technology and every minute them posting up things on Tik Tok and all these things".
"So it boils down to the respect level the respectability of these artistes.  It boils down to the true acknowledgement of what they have, because some of the younger artists dem just see this as a way to just make it inna life and the hype and just get a fat ride, and have a big house pan the hill and have some girls a scream out and all dem tings," he explained.
"When you hear some testimony of some of these young Dancehall artist, (saying) all 'mi gone deep and was teckin pills and teckin drugs and had 15 woman one time in one room', wi a she: 'wha kind a life dem deh?'   Wi haffi a seh 'no man, dem yute deh come like a some different generation, this generation.  Wi caan live suh people… These younger generation need to come back to demself," he added.
What's your reaction?
0
cool
0
bad
0
lol
0
sad