Dancehall fusion artiste Lil Hanky Panky believes that she has found her breakthrough song with Bling, a collaboration with popular street dancer Bling.
"The response has been amazing, the streets are loving it. The song is playing at every party from Uptown Mondays through the week to Boom Sundays and Bounty Sundays. The dancers are catching on to the routine, dem loving it, this is giving me a lot of recognition, especially on Tik Tok," Lil Hanky Panky said.
"The song is playing in the same segment as Teejay's Drift and Masicka's Tyrant so it's a great look," she added.
Given the advance buzz on the song in the streets and social media, her label After 13 Productions quickly bankrolled a video for the project.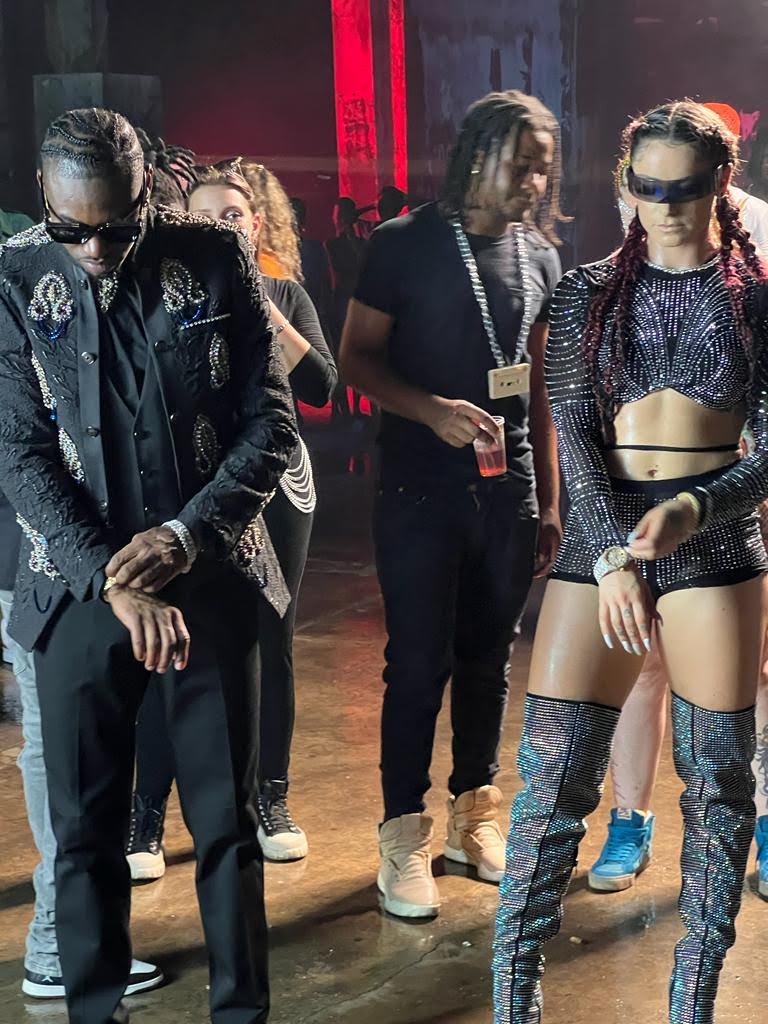 The video features a superstar team up of who's who in the dancehall world. Personalities like Pata Skeng, Omar Cleanstep, Nick Overload, Rudy Legacy, Pata Pata , Impact Unit, Rifical team, Shelly Belly, Gabbidon, and Tuff Head,
"The video shoot was like the United Nations, with girls from Jamaica, Belgium, Israel, America, South Korea, Mexico, Chile, Colombia, Argentina and Poland. This is a truly international video that is going to shake up the whole world. Big up Boom Boom and " she said.
Lil Hanky Panky has steadily made inroads in the Dancehall Game with her consistent output. She released an EP, Metamorphic, last year to rave reviews from dancehall insiders. Now, she is tapping into her excellent dancehall moves to launch a 'Dance Challenge' for her latest song which is gaining excellent traction on IG and Tik Tok.
Lil Hanky Panky, who has been living in Jamaica for about four years, is gearing up a barrage of new releases to whet the appetite of her growing legion of fans.
"I have the songs recorded and I am doing the fine-tuning now. I have a lot of different vibes and I can't wait for people to hear it," she said.
As for the rest of the year, the artiste, whose given name is Lilie Gorchkov, said she is just hoping to come out of her shell as she finds her place in the local music business space. Lil Hanky Panky is excited about the trajectory of her career for 2023.
"I just want to keep pushing and pushing till the egg cracks and a beautiful swan comes out of it. I plan to do a lot more collaborations over the Summer," she said.
What's your reaction?
0
cool
0
bad
0
lol
0
sad