While Beenie Man celebrates his 50th 51st birthday today, many celebrities, including Kim Kardashian, Ciara, Kelly Rowland, Young Miami and Vanessa Bryant, took part in a peculiar challenge to celebrate one of the Dancehall star's biggest songs.
Aptly being called the #SimmaChallenge, the trend is a test intended to gage whether the subject knows Beenie's hit song, Who Am I? (Sim Simma), as La La Anthony demonstrated following a few FaceTime calls with some of her celebrity friends.
The singer kicked off the video, shared with her over 14 million Instagram followers, by first quizzing her 16-year-old son, Kiyan Carmelo Anthony, born in 2007, almost ten years after the song peaked at No. 40 on the Billboard Hot 100 and No. 10 on the UK Singles Chart.
"Who? Who's that?" the rising basketball talent responded, eliciting laughter from his mother, who was previously married to retired NBA Superstar, Carmelo Anthony.
La La then FaceTimed four-time Grammy award winner and former member of Destiny's Child, Kelly Rowland, who immediately caught on to the gimmick.
"Who got the keys to my bimma!" Rowland, who appeared to have been on mommy duties while driving, blurted out.
A call with songwriter Angela Beyince would follow that one. Though Beyince failed the challenge, Vanessa Bryant, widow of Lakers legend Kobe Bryant, would not. A brief pause preceded her very polished 'Who got the keys to my bimma!'.
A laughing and pregnant Ciara was next, and the Level Up singer followed through effortlessly, reeling off a response just as quickly as the question was asked.
City Girl and actress, Young Miami, also impressed with how quickly she responded in what sounded like her impression of a Jamaican accent.
Billionaire Reality TV star and entrepreneur, Kim Kardashian, concluded La La's selection of A-listers for the challenge, and though somewhat successful, Kim initially bundled her way through, only singing the melody of the song at first.
La La threw a lifeline to her longtime friend, reciting the lyrics to the melody Kim had been humming. Almost immediately, Kim echoed the lyrics, before humorously telling La La, "That's what I said! 'Who got the keys to my bimma!'"
Beenie Man, who maintains a relatively active presence on social media, caught wind of the post and responded to it in typical fashion – a series of laughing emojis, this time accompanied by the hashtag #SimmaTheAlbum. La La acknowledged Beenie's comment, tagging the superstar and extending her birthday wishes to him.
"Happy birthday to the legend!!" La La wrote, adding a goat emoji – which is shorthand on social media for bestowing the title of 'Greatest Of All Time' on someone.
Beenie Man, who was born in 1972 but whose birth was not registered until 1973, has said that he prefers 1972 as several of Dancehall's greatest artists were born that year.
"Mi live by di day mi born enuh because God got something that he was doing. Suh yuh have Buju Banton, Bounty Killer and Beenie Man born di same year," he told the Entertainment Report podcast last year. "One born June, one born July an' one born August. This is epic!" 
Beenie Man's Who Am I (Sim Simma) was first released in 1997 on producer Jeremy Harding's Playground riddim, before it appeared as the second track on Beenie's Many Moods of Moses album in 1998. For the riddim's 25 anniversary, Harding recounted to DancehallMag how Beenie recorded the song in one take.
Coincidently, the song has experienced a bit of a resurgence over the past few days, inadvertently promoting the star's upcoming album, Simma.
Just last week, while passengers aboard a flight in the Bahamas awaited take-off, Beenie Man, himself a passenger, delivered an impromptu performance of the hit song, which also made the rounds across social media.
The 19-track Simma, which Beenie describes as a diverse offering of songs, is set to be released on August 31.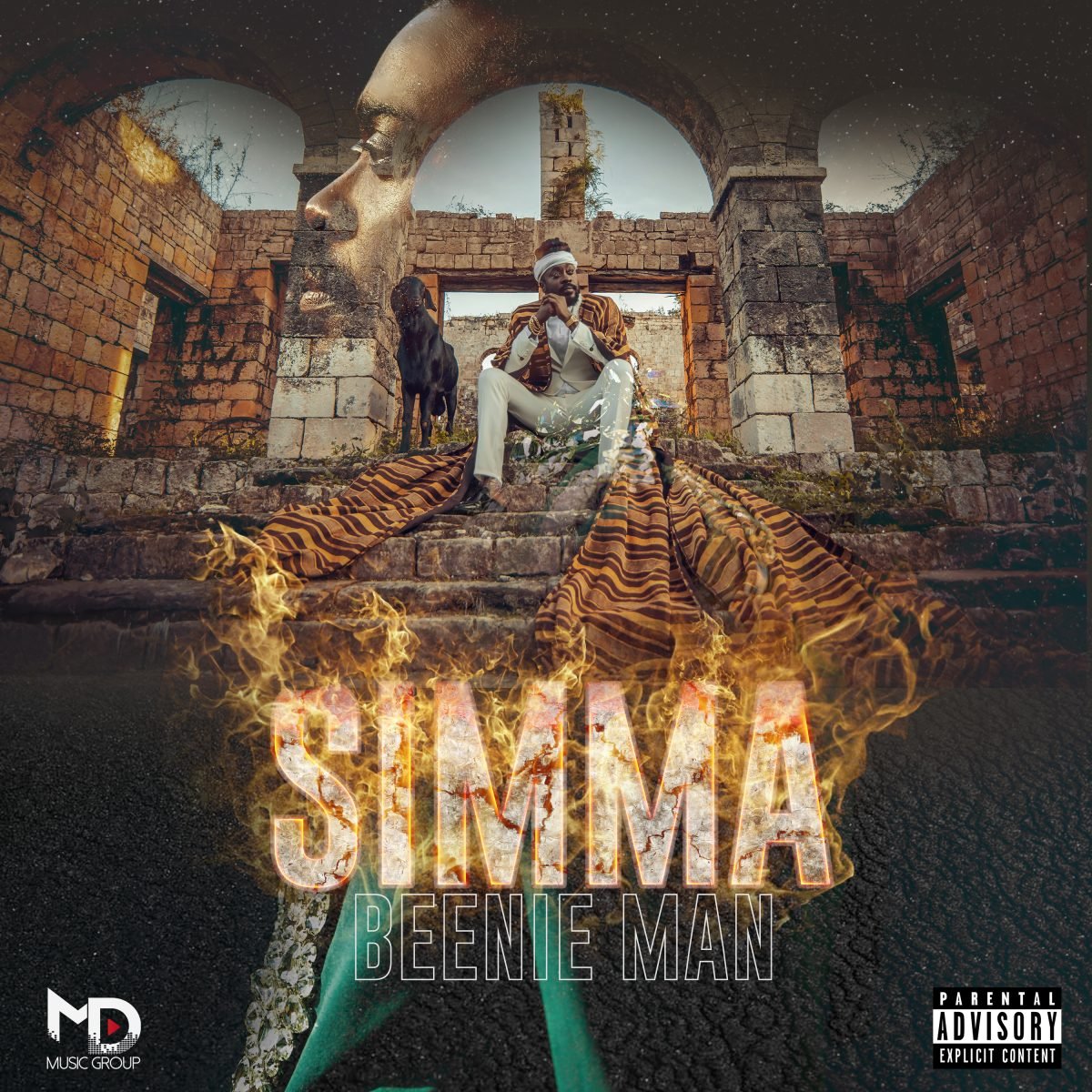 What's your reaction?
0
cool
0
bad
0
lol
0
sad