Kranium's Gal Policy is now certified Silver in the United Kingdom, three years after its release.
According to the British Phonographic Industry (BPI), the song was issued a BRIT Certified Silver award today (September 1) after it sold over 200,000 units in the UK, as measured by The Official Charts Company.
Produced by Jahvy Ambassador on the Soul Survivor Riddim, Gal Policy was released in March 2020 and was followed by a remix with Nigerian singer-songwriter Tiwa Savage in June of that year. The original song later appeared on the Jamaican artist's 2021 EP, Toxic.
Jahvy's Soul Survivor had also featured Alkaline's Ocean Wave, Mavado's Life, and Jahmiel's Shepherd.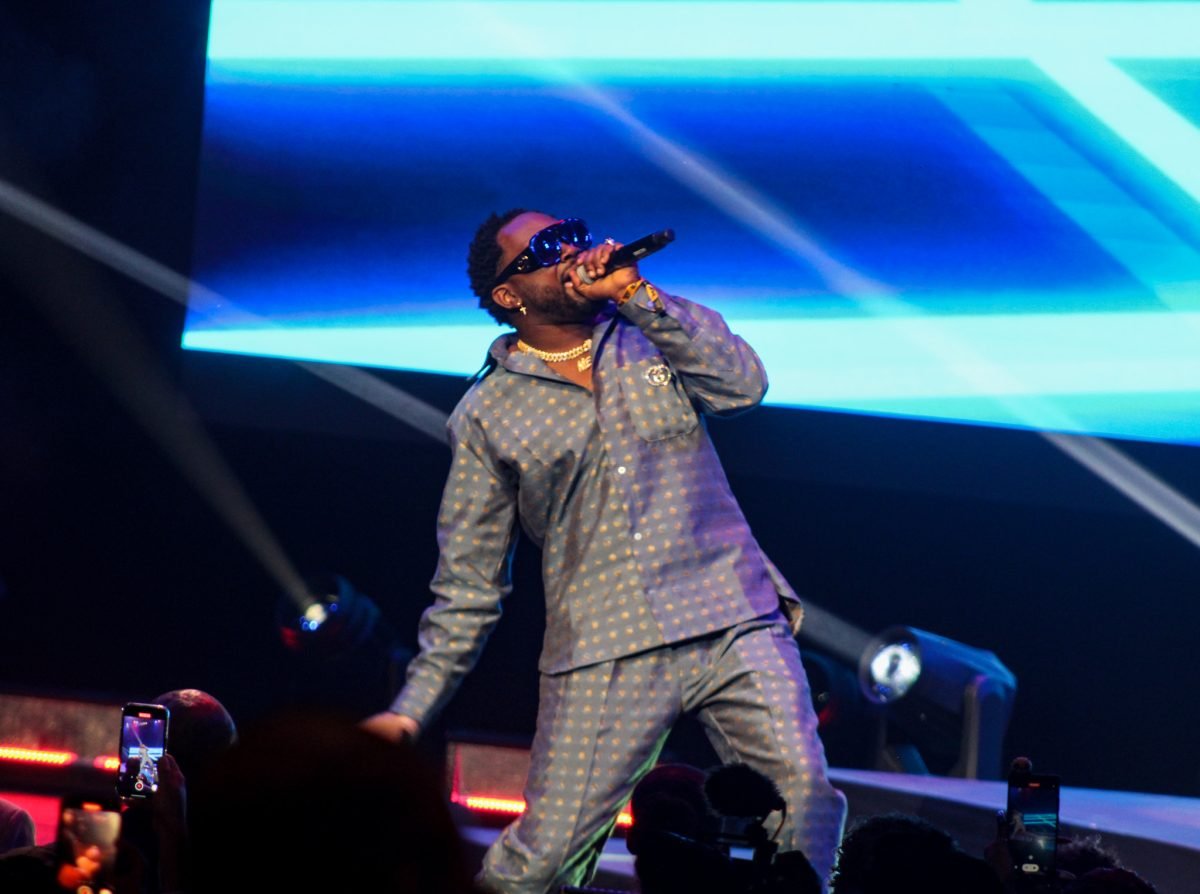 Kranium, who once admitted that he worried about being a one-hit wonder following 2013's Nobody Has To Know, recently told DancehallMag that his approach to music has helped him sculpt an international catalog that has moved over a million certified units across the US, Canada, and the UK.
He described his songs as "creepers," explaining that they often take time to gain traction.
"I feel like every song I've ever had, the story never changes," he said. "The record always takes like a two-year, some take six months, some take seven months, and it's because of the way I work records. Mostly, it catches in The States, then it spreads across, then it goes to the core, especially when I'm not doing juggling… Ninety per cent of my catalogue is all singles."
Nobody Has To Know, his biggest hit which led to a deal with Atlantic Records in 2015, is certified Gold in the United States (500,000 units), Platinum in Canada, and Silver in the United Kingdom. We Can, with Tory Lanez, is certified Silver in the UK and Gold in Canada, while Can't Believe, with Ty Dolla $ign and Wizkid, is also certified Gold in Canada.
Kranium continued: "Music takes a time to get to everybody's ears because your fans dem like it, but now the fans dem that like you who have fans who's not necessarily a Kranium fan, have to hear it, so, dem start play it inna dem car and dem hear it and go, 'Oh, I like this song'. Then they start listen to the song and then it start slowly spread until one day you just wake up and the song is here, so that's just my thing. It's always a very slow pace, but one thing bout my song dem, once dem ketch, dem hot, dem nuh dead, so, it's worth it." 
The official video for Gal Policy, released in September 2020, has garnered under 2 million views on YouTube, but a lyric video has amassed over 50 million views.
Interestingly, Kranium has said that the song's eyebrow-raising lyrics, particularly those in the second verse where a kitchen sink was used to freshen up after an encounter, were created reluctantly to please modern consumers who appreciate that type of shock value.
"This is where music gone to," he lamented to DJ4eign. "To a regular person, who is not a musician, they'd be like oh 'that's the best line in the song'".
Reciting similar lyrics from 2014's Lifestyle to illustrate, Kranium continued, "this is where music is at, at this point… where mi haffi like break it all the way down and dumb it down and seh mi a f–k gyal inna kitchen and wash d–k inna sink."
"I do..do it though yuh know, mi nah lie, mi do it. But Jesus Christ, mi never waan tell everybody," he added.
The 'Melody Gad' had also said that he felt he hit the perfect balance with the track, which he explained isn't simple to do with a Dancehall tune. To make music that caters to the core of the genre with lighter production qualities to cross over to the mainstream is no easy feat, but he insisted this is what Gal Policy represents.
What's your reaction?
0
cool
0
bad
0
lol
0
sad