Janet Jackson and Britney Spears Allegedly Bond Over Shared Experiences with Justin Timberlake
Published
17 hours ago
on
November 6, 2023
Regrettably for Justin Timberlake, his history with female pop stars has drawn scrutiny and criticism, casting a shadow over his public image. Currently, he is facing a barrage of backlash for allegations of infidelity during his relationship with Britney Spears. In addition, the singer has accused the *NSYNC member of pressuring her to undergo an abortion for selfish reasons and ending their relationship via a text message. Furthermore, his infamous 2004 Super Bowl Halftime Show performance with Janet Jackson, during which he exposed her breast to millions of viewers, inflicted lasting damage on her career.
Adding another layer to the narrative, sources now suggest that Britney Spears and Janet Jackson have bonded over their shared experiences involving Justin Timberlake, as reported by Daily Mail. An anonymous insider claimed, "Both felt he had a lot to gain by tearing them both down." It is revealed that Janet and Britney continue to offer each other support and "bond" over these challenging situations. "Janet has reached out to offer her support and ­encouragement," the insider added.
According to the alleged source, "Britney was appalled by the way Janet Jackson was treated during the Super Bowl." She felt that both she and Janet were targeted by the same public relations machinery that had vilified her. The two artists had private conversations around that time, which have recently resumed. Their shared experiences have brought them closer, with Janet expressing her solidarity and encouragement to Britney.
In the midst of the mounting backlash, Justin Timberlake has disabled comments on his Instagram and embarked on a family trip to Cabo San Lucas. Previously, after a documentary on Britney Spears in 2021, he expressed regret for his past actions. He stated, "I am deeply sorry for the times in my life where my actions contributed to the problem, where I spoke out of turn or did not speak up for what was right. I specifically want to apologize to Britney Spears and Janet Jackson, both individually, because I care for and respect these women, and I know that I failed." Stay tuned for further news and updates on Janet Jackson, Britney Spears, and Justin Timberlake
Nicki Minaj Teases Exciting Collaboration for Upcoming Album "Pink Friday 2"
Published
17 hours ago
on
November 6, 2023
Nicki Minaj's highly-anticipated new album, "Pink Friday 2," is scheduled for release on December 8, and the acclaimed artist's enthusiasm continues to build. She has expressed her belief that the forthcoming LP represents some of her best work and can't wait for her fans to experience it. Recently, she took to Twitter to once again tease the project, dropping hints about an exciting collaboration that will feature on the album.
Beginning with an exclamation, Nicki wrote, "Omg, This is not a drill. I repeat. This is not a phkng drill! Guess who's vocals just came in for #PinkFriday2 y'all?!?!!!!!!!!!!!!!!!! Y'all r going to GAG CITY WTFFFFFFFFFFFFFFFFFFFFSFDF." While she didn't offer further details about the collaborator, fans are abuzz with speculation in the comments.
In the midst of Nicki's excitement, Sexyy Red has been showing continuous support for the upcoming album, sharing several of the rapper's recent tweets. She even reposted one of Nicki's posts about a previously discarded track that fans had been eagerly anticipating, seemingly expressing her interest in giving it a try. In her post, Nicki mentioned, "I can't do it, but if someone else would like the song, it would be dope! It doesn't match where I'm @ mentally or sonically, but the song is hard AF."
Sexyy Red responded with a simple side-eye emoji, hinting that she might want to take a shot at the track. Numerous fans are advocating for her to be included on the album, which isn't out of the realm of possibility, considering their history of collaboration. Earlier this year, Nicki Minaj featured on a remix of Sexyy Red's iconic track, "Pound Town," which swiftly became a fan favorite.
Are you eagerly anticipating Nicki Minaj's upcoming album, "Pink Friday 2"? How do you feel about Sexyy Red expressing interest in Nicki's unreleased track? Share your thoughts in the comments section below.
Kardashian Family Celebrates Kris Jenner's 68th Birthday with Heartfelt Tributes
Published
18 hours ago
on
November 6, 2023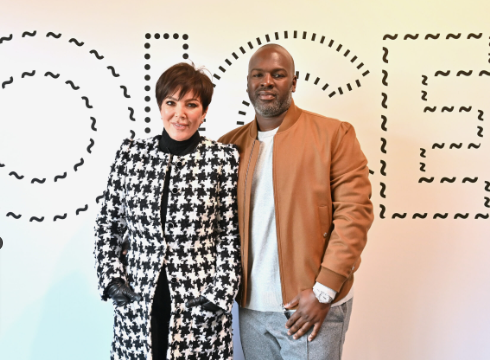 Kardashian Family Celebrates Kris Jenner's 68th Birthday with Heartfelt Tributes
Kris Jenner marked her 68th birthday with joyous celebrations, and numerous members of the Kardashian family took to social media to share heartfelt tributes in honor of the occasion. Khloe Kardashian, Corey Gamble, and others dedicated messages to Kris Jenner, expressing their love and appreciation for the beloved mother-of-six.
Corey Gamble penned a touching message, writing, "Keep being the powerful force of love & wisdom that guides the ship that you birthed and built… I'm always proud of you & thankful for u…. love you forever birthday girl. Keep shining and being the BEST mother to your 6."
Khloe Kardashian posted several cherished photos and videos capturing moments with her mother, accompanied by a heartfelt note: "My heartbeat, My teacher, My safe place, My best friend! My entire life! My world! You are the reason for everything good in my eyes. Mommy, without you there is nothing. You are everything to me and so much more! There is no world or lifetime that doesn't have you in it. Life means nothing if you aren't by my side. You are a Queen! My literal Queen who has raised mini Queens and a beautiful King. You built this kingdom and we honor you! I only pray I can leave footprints on people's souls the way you have."
Kris Jenner is not the only Kardashian celebrating her birthday in recent days. Just last week, Kendall Jenner turned 28, and in October, Kim Kardashian celebrated her 43rd birthday. Stay tuned for further updates on Kris Jenner and the Kardashian family as they continue to create and cherish special moments.
Rick Ross Responds to Dee-1's Diss, Accuses Him of Seeking Viral Fame
Published
18 hours ago
on
November 6, 2023
Rick Ross has addressed Dee-1's recent diss aimed at him, Meek Mill, and Jim Jones, sharing his response on his Instagram Story over the weekend. Dee-1 had voiced criticism regarding the lyrical content in songs by the three rappers during an appearance on "Sway in the Morning" last Tuesday. In response, Ross accused Dee-1 of attempting to generate viral attention.
Addressing Dee-1, Ross began, "Lil' man, whoever you is, until you feed the kids where you're from for 20 years straight, don't question Rozay." He added, "Wait until you buy 10,000 bikes… Don't question Bawse. You heard me, lil' man? Get that basket off your head, so you could think clear, lil' man. Since you wanna go viral, I'm gonna show you how to go viral, lil' man."
Ross continued, emphasizing the importance of giving back to one's community, "Go viral feedin' them kids in your hood. Go viral givin' them bikes away. Go viral Christmas time! Don't be sayin', 'Jim Jones.' Jim Jones just gave away goddamn six figures worth of clothes in his hood. And you a na who talkin'. Lookin' vegan, knowin' you eatin' more goddamn biggly-wiggly bacon than any other na out here. Shut up."
Dee-1 had originally expressed his critique on the "Sway in the Morning" show, addressing Jim Jones, Rick Ross, and Meek Mill. He commented, "Jim Jones, you could do better, brother. I love you too much to not be honest with you. Rick Ross, you could do better, brother. Meek Mill, you could do better, brother! I love you too much not to be honest with you."
Nicki Minaj Addresses Fan Aggression, Urges Barbz to Show Respect
Meek Mill also responded to Dee-1 in an Instagram post, asserting, "I was rappin' this way when I became the face of reform… that's how I got there. Y'all forgot that fast."
This feud unfolds as Rick Ross and Meek Mill gear up for the release of their upcoming project, "Too Good To Be True," scheduled for release on November 10, 2023. Stay tuned for further updates on this collaboration.
Taylor Swift's "1989 (Taylor's Version)" Achieves Billboard 200's Biggest Debut in Almost a Decade
Published
18 hours ago
on
November 6, 2023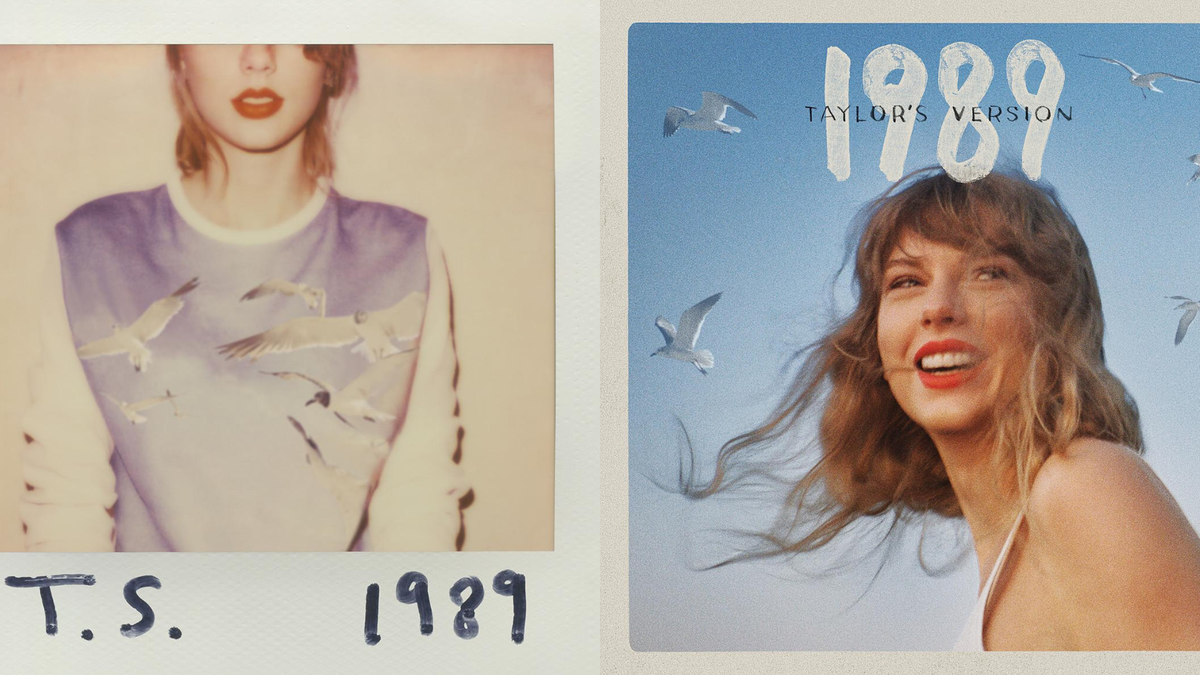 In a remarkable feat, Taylor Swift's most recent re-recording, "1989 (Taylor's Version)," secured the largest opening on the Billboard 200 chart in nearly a decade during the past week. The album made its debut at the coveted No. 1 spot, with an impressive 1.653 million equivalent album units sold for the week ending on November 2. This accomplishment marks the most significant debut since Adele's "25" made waves by selling 3.482 million units during its first week in 2015. Notably, the re-recorded "1989" outperformed the original version, which debuted with 1.287 million units in November 2014.
While "1989 (Taylor's Version)" ranks as the highest-selling album since 2015, it also stands as the sixth highest-selling album of all time in terms of traditional album sales, contributing 1.359 million to the overall sum. This places it behind iconic albums like NSYNC's "No Strings Attached" (2.416 million), NSYNC's "Celebrity" (1.878 million), Eminem's "The Marshall Mathers LP" (1.76 million), and Backstreet Boys' "Black & Blue" (1.591 million). Furthermore, Taylor Swift has earned the title of having the most number-one albums among female artists, totaling 13 chart-toppers. This achievement puts her in a tie with Drake, securing the third position on the list, behind only JAY-Z with 14 and the Beatles with 19.
Swift initiated the re-recording of her first six studio albums in 2019 as part of an ongoing dispute over the ownership of her masters. After her former label, Big Machine Records, was acquired by Scooter Braun, she was unable to regain control over her earlier works.
Beyond her musical success, Taylor Swift has been romantically linked to Kansas City Chiefs' star tight end, Travis Kelce. The pop star has made appearances at several of Kelce's games, prompting media attention. Kelce addressed the frenzy surrounding their relationship in October, stating, "We're learning with the paparazzi taking photos from all over the place. But at the same time, you know, it comes with it. You've got a lot of people that care about Taylor, and for good reason. You've just got to keep living and learning and enjoying the moments." Stay tuned for updates on their relationship and more.
Joe Budden and Tasha K Reconcile After Feud Over Unreleased Interview
Published
18 hours ago
on
November 6, 2023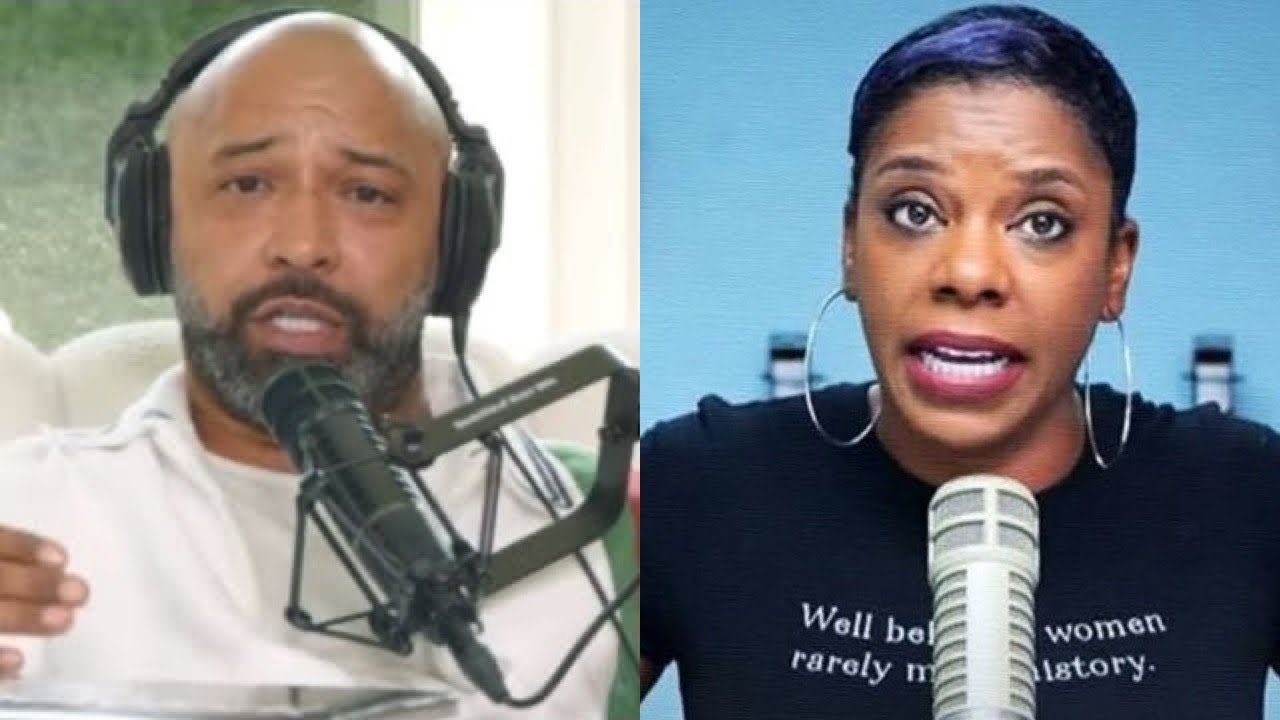 Joe Budden and Tasha K have put their recent feud behind them and reconciled, ending the tensions that arose over an unreleased interview on The Joe Budden Podcast. Both parties engaged in a text conversation shared on Instagram over the weekend to address the situation.
Tasha K initiated the exchange with a message expressing her concern: "Please make sure that the viewers can't see up my dress. I'm a married woman and mother." Joe Budden's initial response humorously read, "Oh… Stupid me thinking you might lead with an apology lol. But duly noted, I got you lol." Tasha then replied, "I apologized in a full video. But I apologize for cursing you out. Now your turn."
Tasha K later shared screenshots of their conversation on Instagram, and Joe Budden commented with a simple, "Apology accepted Tasha."
Fans were relieved to witness Joe Budden and Tasha K mending their relationship. One user expressed their support, saying, "You know in the past I was torn at times with how I felt about you, ma'am, but I respect you and truly love the authenticity and rawness and also how you know to address when you are wrong! Now I can't stop watching you! If you leak it, there is always some truth to it, no matter what the naysayers say." Some fans also hoped for the release of the video interview.
Previously, Joe Budden had indicated that he wouldn't release the interview due to Cardi B's ongoing lawsuit against Tasha K. He explained his decision on his show, Joe Budden After Hours, in September, stating, "Like I already told her, that interview was a problem legally, financially, and algorithmically. It was a lot going on in that interview. It would be foolish of me to just put out an interview with the girl that just got sued and lost for $4 million without checking this."
Stay tuned for further updates on the evolving dynamics between Joe Budden and Tasha K.
                                                                  </div>

What's your reaction?
0
cool
0
bad
0
lol
0
sad