Reggae star Jesse Royal says the days he spent as a banana and pineapple farmer in his native St. James, in addition to selling the fruits in the Montego Bay market, not only helped him to gain wealth and see that agriculture is a lucrative business, but made him mentally strong and grounded.
"Who know mi, know seh mi born inna St. James and my grandmother and I spent many a days pon banana walks, and wi used to have a huge banana farm… A place called Vaughnsfield inna St James, Maroon Town.  She is one the biggest reasons I am so in love with green plantain," the Royally Speaking artist said in a recent interview on Radio Jamaica's hotline.
"Weh me come from, a banana pon top a banana, pon top a banana," he added.
Jesse Royal, whose given name is Jesse Gray, said that he ventured into agriculture full-time after problems at his alma mater Ardenne High School, as well as Quality Academics and Meadowbrook High where he had gone to attend sixth form. 
"Mi remember when mi did get 'excused' from Meadowbrook High School and mi madda send mi back guh MoBay.  Mi did guh Com-C (Montego Bay Community College) fi a likkle while, and dat just neva a work out, suh mi teck on back the farm life…," he explained.
Jesse said the amount of profit he made weekly just from selling pineapples in the Montego Bay market was astonishing.  
"And – probably becaw mi did big now and me did a collect di money – but before wid granny, it neva did a look like nuh money a meck.  But I rememba we did have a farm dung a Catadupa, bout two, three acre on the hillside and di amount a money weh me used to a meck off a pineapple!  A pineapple wi did a plant pan di hillside.  Das why dem nuh fi play wid mi; mi is a rough yute," the Maroon Town native declared.
He added: "Di amount a money weh wi used to a meck pan money and Thursday a Mobay market.  A nuh like mi used to a try come a town because mi neva have nuh car or nuttn."
He said his time on the farm taught him many life lessons, financially and otherwise, including the fact that agriculture remains one of the ways in which Jamaican youth can make a honest, lucrative living and secure generational wealth.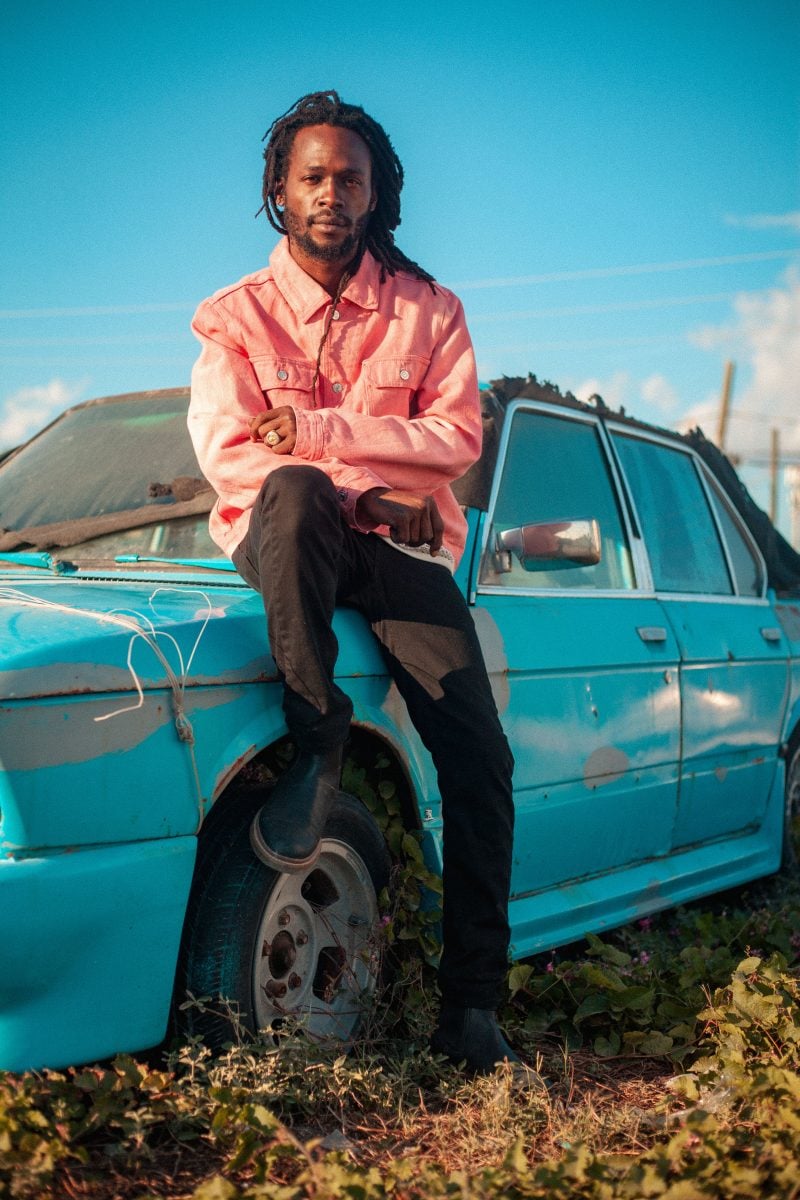 "That was a good reminder for me that is not like money and what yuh do to get it, there are so many different ways to spin that coin, which I think is one of the reasons why mi move how mi, move today.  And I am not shy with finances and mi try fi encourage my generation fi feel like Jamaica belong to dem and feel like wealth is a part of dem future; feel like wi have di opportunity, and wi have a whole heap a young yutes inna my time weh wi a help fi change di game," he said.
"Mi naw guh call nobaddy name, but I lean on these people fi advice and encouragement and direction… because making money is one thing; is weh you a do wid it," the Lily of the Valley artiste added.
The Grammy-nominated artist also said that he has studied the way in which some families have worked together to create wealth and legacies that transcend generations.
"Suh it is one of the things I envy; I am not a yute weh envy anybody, and I envy dat wid certain families, in terms of I strive to hopefully set up dat for my family too.  And mi try to encourage mi brothers in terms of understanding the importance of family… mi try mi best fi develop dat structure and maintain dat structure and hopefully wi see where it go from there," he said.
"But it is like without organisation and without foundation and understanding the battle weh wi a fight, and learning from the races that have figured out things and try to figure out is a big part of it," he added.
What's your reaction?
0
cool
0
bad
0
lol
0
sad