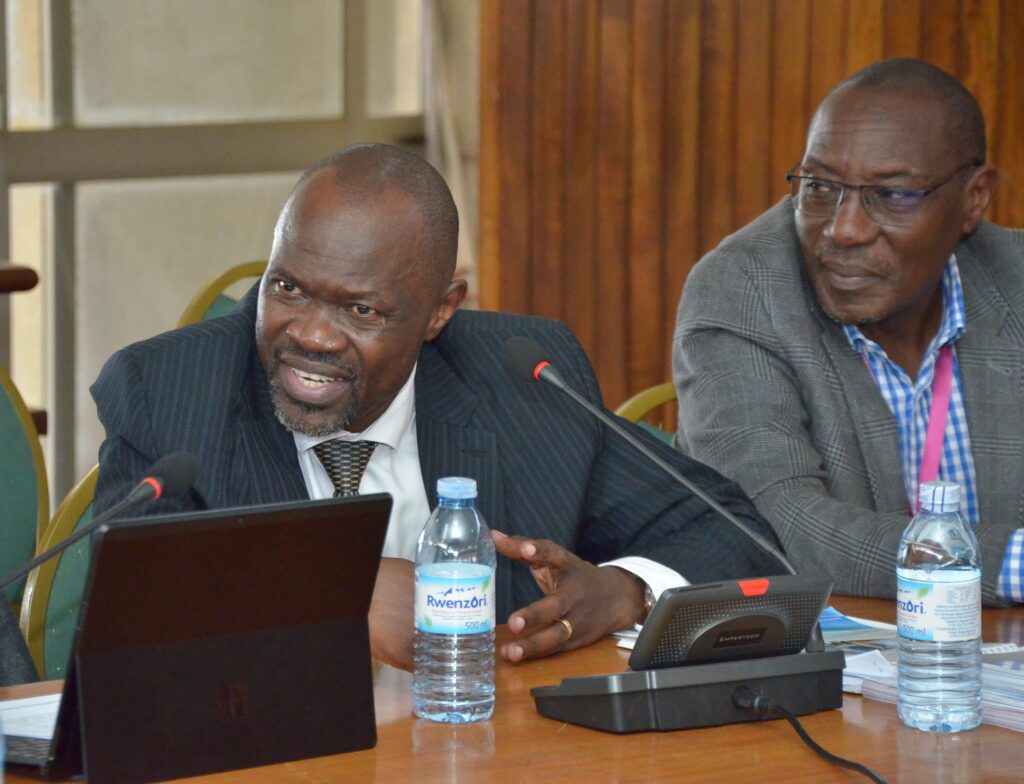 In a recent development, the Inspector General of Government (IGG) has taken a firm stance to defend its decision to withdraw bribery charges against David Livingstone Ebiru, the former Executive Director of the Uganda National Bureau of Standards (UNBS). The IGG's decision comes in response to criticisms from the Committee on Commissions, Statutory Authorities, and State Enterprises (COSASE), which provided proceedings but lacked accompanying evidence of Board Members soliciting the alleged bribe.
According to Patricia Achan, the Deputy IGG, the IGG's actions are rooted in the Inspectorate of Government Act, which does not require them to provide explanations to the public for their decisions. During a media interview at Parliament on Tuesday, October 31, 2023, Achan clarified the reasoning behind the decision, explaining that their inability to obtain more evidence offered by COSASE led to the withdrawal of charges against Ebiru.
Achan emphasized that the IGG's role is to ensure that charges are backed by sufficient evidence, and mere confessions are not enough. In cases of corruption, the standard of proof is exceptionally high, and the office was unable to gather the required evidence to sustain the bribery charges in court.
"In law, we don't go to court with hearsay," Achan stated. "We attempted to do investigations, but it didn't lead us anywhere, so we found it wise to withdraw the case against Ebiru. To prove such cases in court, we needed evidence that someone asked for that bribe, as corruption cases involve both the giver and the taker of the bribe."
Achan further clarified that the decision was made in accordance with the law, and the IGG is not obliged to provide reasons for its decisions. However, due to the controversy surrounding this case, the IGG deemed it important to offer an explanation.
Kyambogo University Grapples with Decision Over Professor Accused of Sexual Harassment
The Deputy IGG also mentioned that if the Minister of Trade fails to prove the case against Ebiru, he will resume his position since the allegations against him remain unverified.
This decision by the IGG follows the controversial statements made by Joel Ssenyonyi, the Chairperson of COSASE, regarding the withdrawal of corruption charges against David Livingstone Ebiru. Despite COSASE furnishing the government with what they considered overwhelming evidence of Ebiru confessing to paying a bribe of Shs100M to extend his contract, the IGG stands by its decision.

What's your reaction?
0
cool
0
bad
0
lol
0
sad