In the competitive world of music, building relationships is vital for success. Reggae artiste Honorebel owes his success to networking and treasuring connections with the right people, affording him lucrative opportunities in areas such as music production, music publishing, and record label deals.
He values friendships and relationships, such as his brotherhood with rap superstar Pitbull to his financial partnerships which have shored up his financial portfolio working with brands like Flamingo Vodka and Honorebel CBD/Hemp Pain Relief Roll On.
"The secret to my entrepreneurship spirit is that I keep reinventing myself musically and by doing that it keeps opening new doors and puts me at the piedmont of another mountain to climb," he said.
Honorebel credits a close personal friend who put him on the path to building generational wealth.
"The connections with Flamingo Vodka and Honorebel CBD/Hemp Pain Relief Roll On, comes from my good friend Yeshaya Averbuch, whom I've learned a lot from in such a short space of time," he said.
Honorebel, a talented singer, songwriter, producer and music video director, is known for his ability to blend different musical styles and genres seamlessly, he has evolved into an astute businessman, striking deals in industries outside music.
"I owned my publishing company for 18 years and my film company for 10 years. I've also just inked a brand ambassador deal with HCB Yachts, so now I'm about to align my music with the yacht lifestyle. None of my team members nor I didn't approach anyone to be a part of their brands, the universe and my body of work over the years just were in alignment. God is good," he said.
Honorebel has a lot to be thankful for. He is a well-known figure on the reggae music scene in the United States with a 30-plus-year career. The artist's most commercially successful song to date has been "Now You See" which featured Pitbull and JumpSmokers, and peaked at # 22 on the Billboard Dance Charts, while also levelling off at #43 on the Billboard Electronic Charts.
Another Honorebel track is My Girl which features Sean Kingston and Trina.
FRIENDSHIP WITH PITBULL
Honorebel met Pitbull at Luke Records, the independent record label established by the famous Luther Campbell a.k.a 'Uncle Luke' of Two Live Crew fame.
"Pitbull asked me to be on one of my songs as a remix because I was getting mainstream airplay at the time and he was mostly getting underground recognition. I made it happen, then a great relationship and friendship began," he said.
Both artistes, relative unknowns at the time, then made a pact.
"We promised that if any of us get a major record deal first, we must come back and bless the other. Pit got his first and he came back in 2009 and blessed me with 6 songs, one was "Now You See It" which landed me a deal with Ultra/Sony," he said.
The single, Now You See It, was certified 2x platinum, 60 million youtube views, and soared to #1 in 53 different countries.
"Rihanna introduced it as the #1 MTV Jam of 2010," a proud Honorebel said.
He said that his friendship with Pitbull taught him the value and importance of building relationships.
"Relationships are priceless, some people may try to put a price tag on everything they do for people, I try my best to put a relationship tag because once you build that bridge, you can always carry other people across," he said.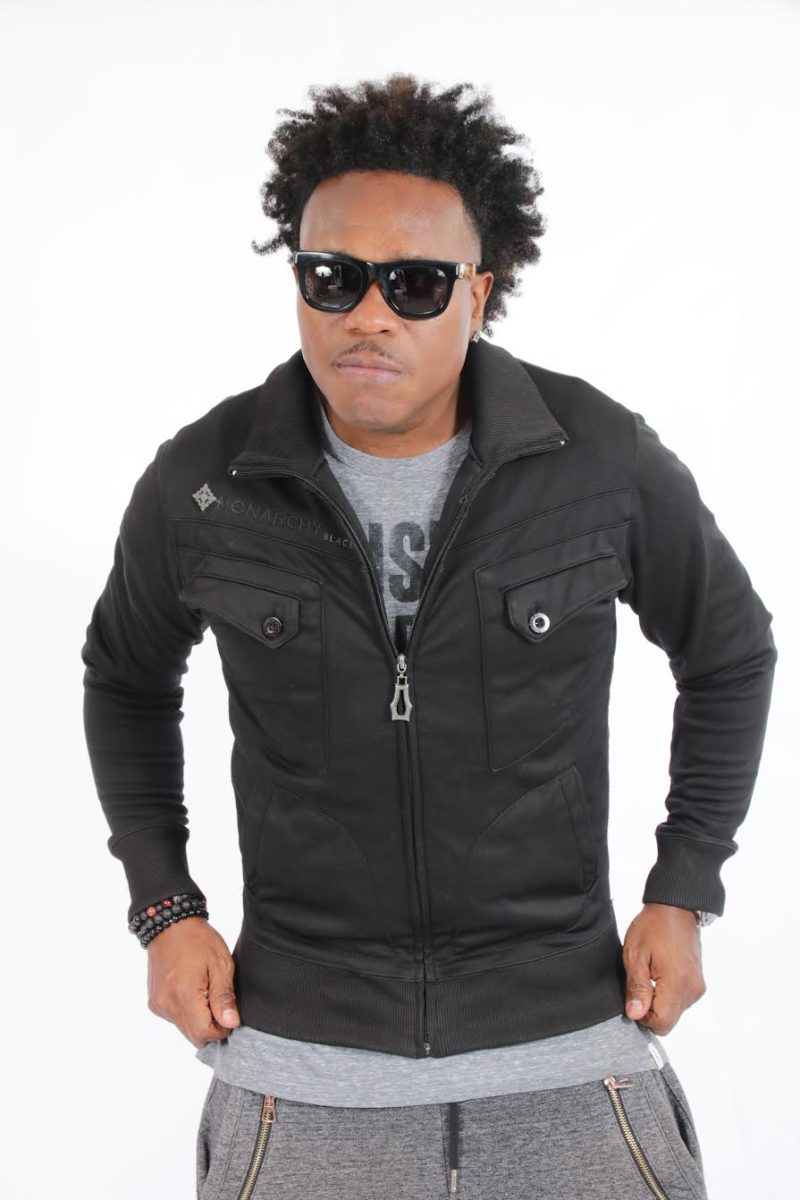 On Friday September 8th, Honorebel will be releasing his 10th studio album, "444" which marks a significant milestone in his career.
The highly anticipated album features a carefully curated selection of tracks that explore themes of love, self-discovery, and personal growth. Each song on the album tells a unique narrative, allowing listeners to connect with Honorebel on a deeper level.
"One of the reasons my new album is entitled "444", is because one morning, I woke up at 4:44am, saw a pic of me on Twitter and in the pic, I had 4 fingers up and a robot in a painting behind me had 444 on his helmet. So I took that as a sign," he said.
He began to research the significance of that number, and the results confirmed that the stars had aligned for him with this album.
"As I dug deeper I realized the definition is the description of me and my journey. The angels number is 444 which tells you that your connection with the angels and the angelic realm is powerful and that you can trust the guidance they are giving you. The number 444 is also a sign of love. In the most positive light, 444 means "I have arrived," and "my time has come." In other words, your hard work has finally paid off," he said.
He will be doing a 6-week tour to promote the album, beginning on October 11. After that, he will head to Africa and Europe in November and December.
What's your reaction?
0
cool
0
bad
0
lol
0
sad