Reggae legend Max Romeo has filed a US$15 million lawsuit against UMG Recordings and Polygram Publishing, Inc., claiming almost 50 years of unpaid royalties on 19 songs, including War Ina Babylon, One Step Forward, and his biggest hit Chase The Devil, which was sampled by Kanye West and Jay-Z and featured in the Grand Theft Auto gaming franchise.
Romeo, 78, confirmed with DancehallMag that the breach of contract lawsuit was first filed on his behalf by his attorneys, Schwartz & Ponterio, PLLC, in the Supreme Court Of The State Of New York on December 15, 2022. The suit was amended in a new filing on Friday, September 29, following a partial dismissal of the case earlier this year by Judge Suzanne Adams.
The dispute concerns royalties from his 9-track War Ina Babylon (1976) and his 10-track Reconstruction (1977) albums. Romeo had collaborated with the late Lee 'Scratch' Perry, using Perry's Black Ark Studio and his house band, The Upsetters, to produce War Ina Babylon under a recording contract they signed with Island Records, then owned by Christopher Blackwell. Romeo also signed a songwriter agreement with Island Music.
The two agreements promised 25% from all sums received for the recordings, and 50% publishing on the compositions, but Romeo has alleged that UMG and Polygram, who gained control of Island Records and Island Music through a series of acquisitions and mergers, have failed to pay him what he's owed since 1976.
Speaking with DancehallMag on Monday, Romeo said: "I have never been paid, I can't say much about it. It is being taken care of…so I don't want to talk too much about the subject. Maybe in a couple of months from now, you can call me back, and we can discuss it openly, so hopefully it will be resolved."
The singer, whose real name is Maxwell Smith, further elaborated on the complexities of the situation, stating, "Apart from mechanical rights and performing rights, in some aspects, there were no royalties. I haven't received a dollar from the major part of the publishing. It is a complicated thing."
Romeo's updated complaint, obtained by DancehallMag, pointedly opened with an excerpt from Universal Music Group chairman and CEO Sir Lucian Grainge's 2023 New Year's message to his staff, in which he called for an environment "where the creators of all music content, whether in the form of audio or short-form video are fairly compensated." In contrast, the 17-page document outlined how UMG and Polygram only provided Romeo with "incomplete and inaccurate" royalty statements dated 1976 to 2021 — for the first time — in September 2021, three months after he demanded a complete accounting.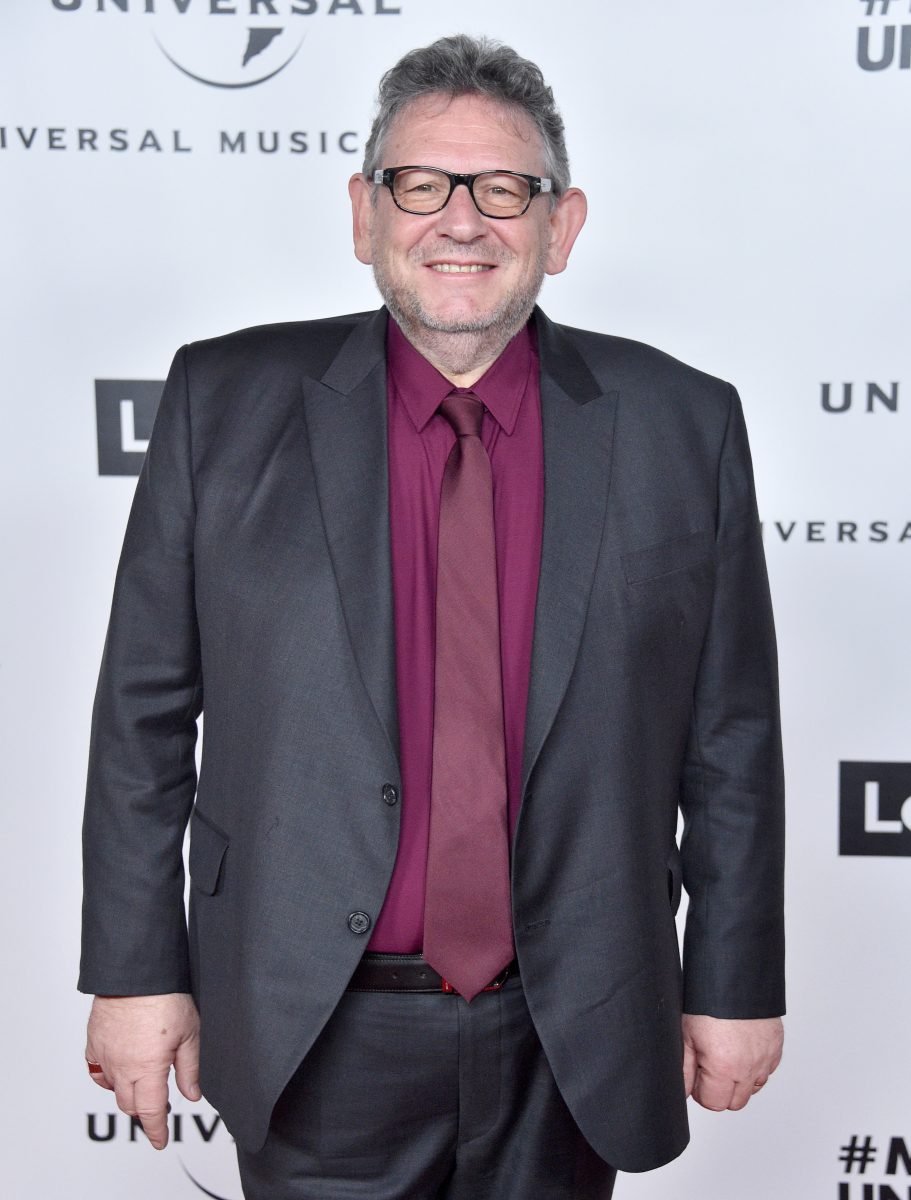 The complaint noted that UMG then paid Romeo US$125,565.04 in September 2021, with modest payments thereafter, which "did not come close to bringing the account for the Romeo Recordings current; nor did they compensate Romeo for lost interest on the late payments."
It highlighted a stark example of "false" royalty accounting: "The Island Records compilation 'Island Reggae Triple Best Of' contains three Romeo recordings – War Ina Babylon, One Step Forward, and Chase The Devil. The compilation was only ever released on CD therefore without product variation it follows that earnings in respect of each of Romeo's three songs on the compilation should therefore be identical. However, UMG have reported different sales for the three songs on the CD compilation – a physical impossibility. Furthermore, one of the songs on the compilation has a different royalty rate to the other two: despite all the songs falling under the same agreement and therefore, subject to the same royalty rate. Similar instances of such failings apply to other compilations in Romeo's royalty statements."
The lawsuit also posits that "the soundtrack of the recent Yardie film, directed by Idris Elba" which was released by Island Records contains Romeo Recordings and Compositions and is unaccounted for and that the defendants have also failed to account to Romeo for all sales, downloads, streams, and third-party license income in accordance with his contractual entitlement.
Romeo's legal team also contended that after the initial release, there were numerous additional pressings of War Ina Babylon and that in excess of one million copies were sold. 
Additionally, the suit claimed that Romeo's Chase The Devil has been licensed for synchronization in television, films, and video games and has been sampled by other musicians, including American rapper Jay-Z in the song Lucifer, produced by Kanye West, and UK electronic dance group The Prodigy in their song, Out Of Space. But, despite being credited as a writer for these two songs, Romeo alleged that he has not received "a penny in royalties" from Polygram Publishing for their use.
The lawsuit stated that Chase The Devil was also licensed for what it described as "the hugely successful 2011 feature film Paul featuring Seth Rogen which grossed nearly $100 million worldwide", as well as for use in Grand Theft Auto: San Andreas [GTASA], "considered by many reviewers to be one of the greatest video games ever made and one of the highest selling video games of all time".
However, the complaint alleged that UMG only "accounted to Romeo for his song Chase The Devil to the extent that he received 25% of a $5,000 "synchronization fee" for use of the song".
"Grand Theft Auto was the number one brand in gaming and GTASA became the number one best-selling game in history upon its release. The synchronization fee is well below commercial expectations and industry standards for a release of this magnitude," the complaint said.
The lawsuit also added that UMG Recordings related entity "Interscope Records", had released the original soundtrack of GTASA which featured Chase The Devil and that "the synchronization fee for the original soundtrack accounted to Romeo was a 25% share of $2,500".
"The commercial release of the soundtrack took place in USA (including a repressing), Canada, Germany and Europe-wide but Romeo's accounting from UMG Recordings for the original soundtrack appears only in one statement paying him 25% of $471.12. There is no detail of unit sales. This reporting is not commensurate with the scale, scope, and timespan of the commercial project. Upon information and belief synchronization of a song should see an equal license fee for the recording and songwriting/publishing," the lawsuit said.
"As writer of Chase The Devil, Romeo would also have expected to see the license fees reflected in his publishing statements from Polygram Publishing. Neither the license of Chase The Devil in the GTASA game nor the original soundtrack is accounted to Romeo by Polygram Publishing," it added.
The communications department at Universal Music did not return DancehallMag's request for comment in time for publication. 
However, in their motion to dismiss the original complaint filed earlier this year, UMG and Polygram, represented by Pryor Cashman LLP, argued that many of Romeo's allegations, which span almost 50 years, are time-barred in the state of New York. They pointed out that the relevant statute of limitations for these claims is, at most, six years.
They had also contended, among other things, that Romeo had not adequately pled any contractual breach, as he failed to identify the years in which royalty statements were not provided, the years in which royalties were not paid or underpaid, the amounts allegedly owed, or how the accountings and payments failed to meet the terms of the agreements.
Max Romeo, who announced his retirement from touring earlier this year, is seeking compensatory damages, in an amount to be determined, but not less than US$7.5 million for each of the alleged contract breaches, plus prejudgment interest, attorneys' fees, and costs.
In addition to monetary compensation, he's also calling for a complete and accurate accounting of his royalties and the rescission of his recording and songwriting agreements. This would effectively declare him as the legal owner of his 19 recordings.
Universal Music has previously been sued for unpaid royalties by several musicians, including Lil Wayne, Prodigy, Allman Brothers, Eminem, and even the Bob Marley family, which lost its lawsuit against the company in 2010, Billboard reported.
In 1989, PolyGram U.K. reportedly acquired Island Records and Island Music from Blackwell for $300 million, according to the New York Times. Then, in 1998, Seagram Company, the parent company of UMG, acquired PolyGram and merged it with Universal Music Group to become the world's largest music company.
Island Records is now part of UMG and operates as an unincorporated division. Polygram Publishing (formerly Universal – Songs of Polygram International, Inc.) took on all rights and responsibilities from Island Music.
Read Max Romeo's full complaint below:
What's your reaction?
0
cool
0
bad
0
lol
0
sad