El Gringo Records boss Reece Dry has teamed up with Gadfly Press to release a book, Son of the Cali Cartel, featuring the life story of William Rodriguez Abadia, the former head of the infamous Cali Cartel in Colombia.
"We just released this book. It's available everywhere now in English.The book details the rise and fall of the Cali Cartel, the most powerful drug organisation in Colombia. We will be touring the world in efforts to tell the story of the Cali Cartel in the right way and hopefully educate the younger generations of the danger of organised crime," producer-promoter Reece Dry told DancehallMag.
One of the PR stops included a peace talk in San Diego in front of 1,000 special forces agents.
"We would also like to do a show in Jamaica in front of a large audience to show dangers of organized crime; Jamaica was once a major transshipment point for cocaine so this story is relevant to Jamaicans. William's story can change lives, he cooperated with the American authorities, forfeited all his assets, and was able to get his life back after serving several years in a state prison. He now lives a new life of spiritual growth and seeks a path of change," Dry said.
William Rodriguez Abadia is the eldest son of Miguel Rodriguez Orejuela, the co-founder of Colombia's Cali Cartel, which was considered at one point as one of the biggest, and most infamous drug cartels in the world.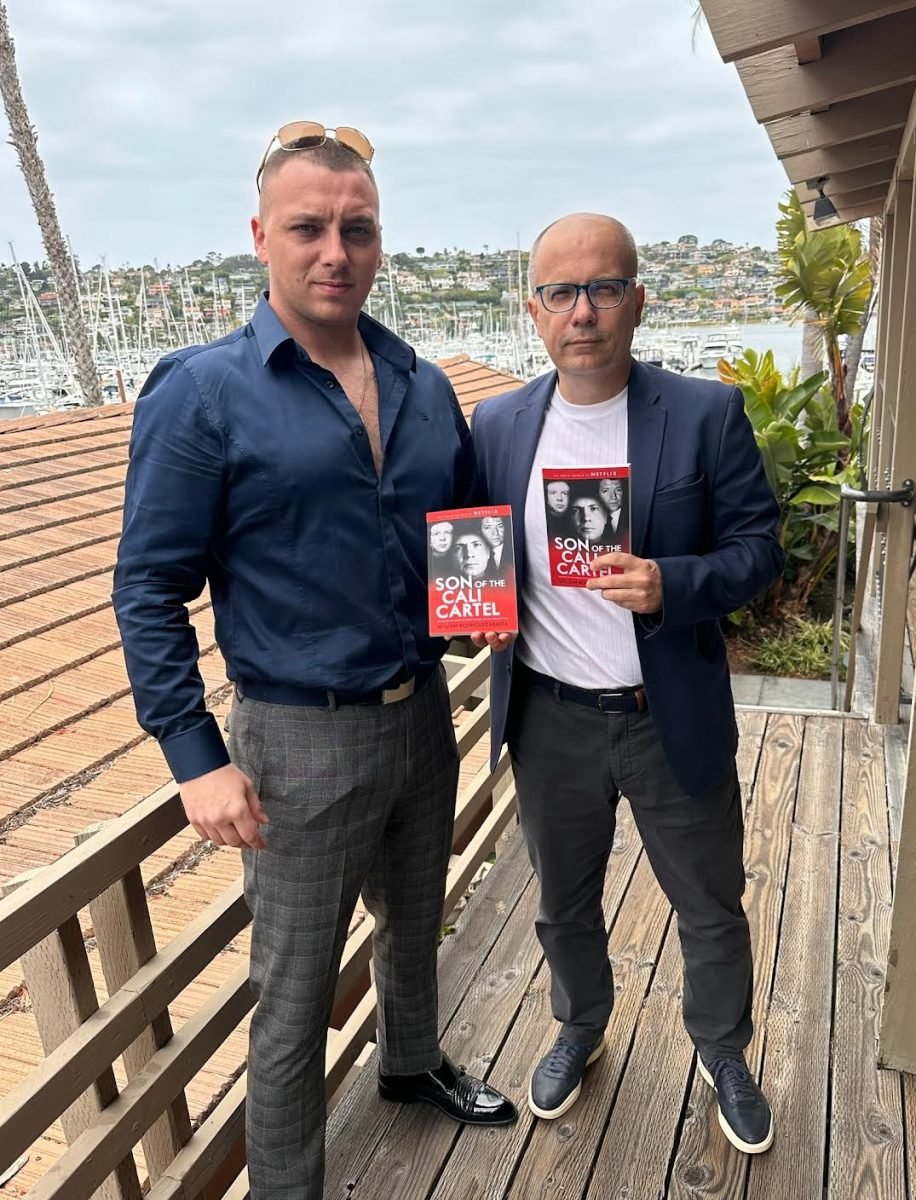 William's childhood was normal, until his late teenage years, when he found out that his father and uncle, Gilberto Rodriguez Orejuela, were major players in the world of drug trafficking. He studied law in Colombia, and specialized in Marketing and Business in Spain. He took over the operation when his father and uncle were incarcerated in the 1990s. The Cali Cartel was said to be directly responsible for the death of drug lord Pablo Escobar, worldwide known leader of The Medellin Cartel, and a major rival of the Cali Cartel.
"El Gringo Records is more than just a music label, we deal with events, shows, publishing and we will be releasing more books in future and we welcome anybody with a great story to submit it to us for review for publication,"Dry said.
Reece Dry is a former actor as well as a music label executive. He released a dancehall trap single called 'Can't Get We Out' with emerging artiste Taurus Ink in 2021, and last year, released 'Rich Badness' on a trap dancehall style beat with Tugga and Jah Tee.
What's your reaction?
0
cool
0
bad
0
lol
0
sad