President of the Negril Entertainment Association (NEA), Ryan Morrison, has taken issue with Dream Entertainment's recent advisory to foreign patrons, who are flying into Negril for the Dream Weekend Independence party series, to convert their currencies to Jamaican money, using their "official cambio".
On Thursday afternoon, Dream Weekend issued an email to its patrons, imploring them to take their foreign currency to FX Traders to be converted to Jamaican dollars, instead of spending those monies directly with "Negril vendors" who will not give them the "right exchange rate".
But, according to Morrison, this suggestion by Dream Entertainment will only affect the "small man" such as the jerk chicken, fruit vendors, and the sugar cane and coconut farmers who sell in the town, and who would perhaps make and extra US 10 cents or 20 cents, based on the conversion rate offered if paid in foreign currencies.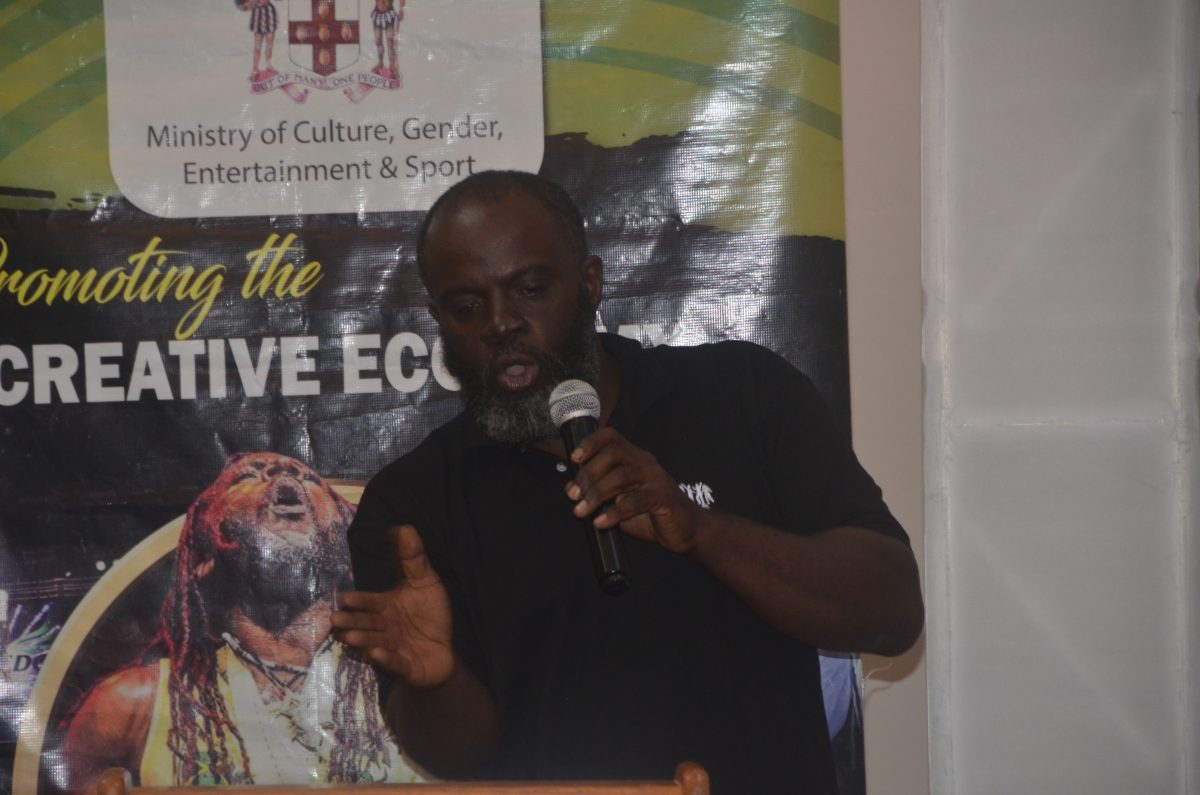 "It is a plus or minus.  The thing is that a man meck a money off of it.  The underground economy is the is dollar trade.  So a man may buy ($US$1) fi J$130, him sell it fi J$140.  So is a way locals make money from it.  It has always been the culture in Negril," he told DancehallMag.
Morrison, who is a former banker, said the US dollar is widely used as what he described as an "alternative currency" in Negril, whose economy is predicated on tourism, and that this has been a practice for decades. 
Dream's email, which was accompanied by a flyer with a jerk chicken pan as illustration, was titled in "EVERYTHING IS CHEAPER IN JAMAICA WHEN YOU PAY IN $JMD". 
It read: "Hi Dream Family… Your Negril vendors will be more than happy to accept foreign currency cash for local goods and services, but… you probably won't be charged the right price, and you definitely wont get the right exchange rate!"  
"Two things: Always make sure to ask for the price first!   And Always ask for it in Jamaican dollars!   ALWAYS, ALWAYS have JMD ready.  That's why we've partnered with FX Trader as the Official Cambio of Dream Wknd 2023, to make sure that you always get the best value for money!   Simply ask your driver to take you to the nearest FX Trader Cambio.   And, while your there, don't forget to tell your cashier to enter your special Dream Wknd rate code, July 28 – August 1:  DREAM (Don't forget to bring your passport or driver's license as ID)," Dream Entertainment added.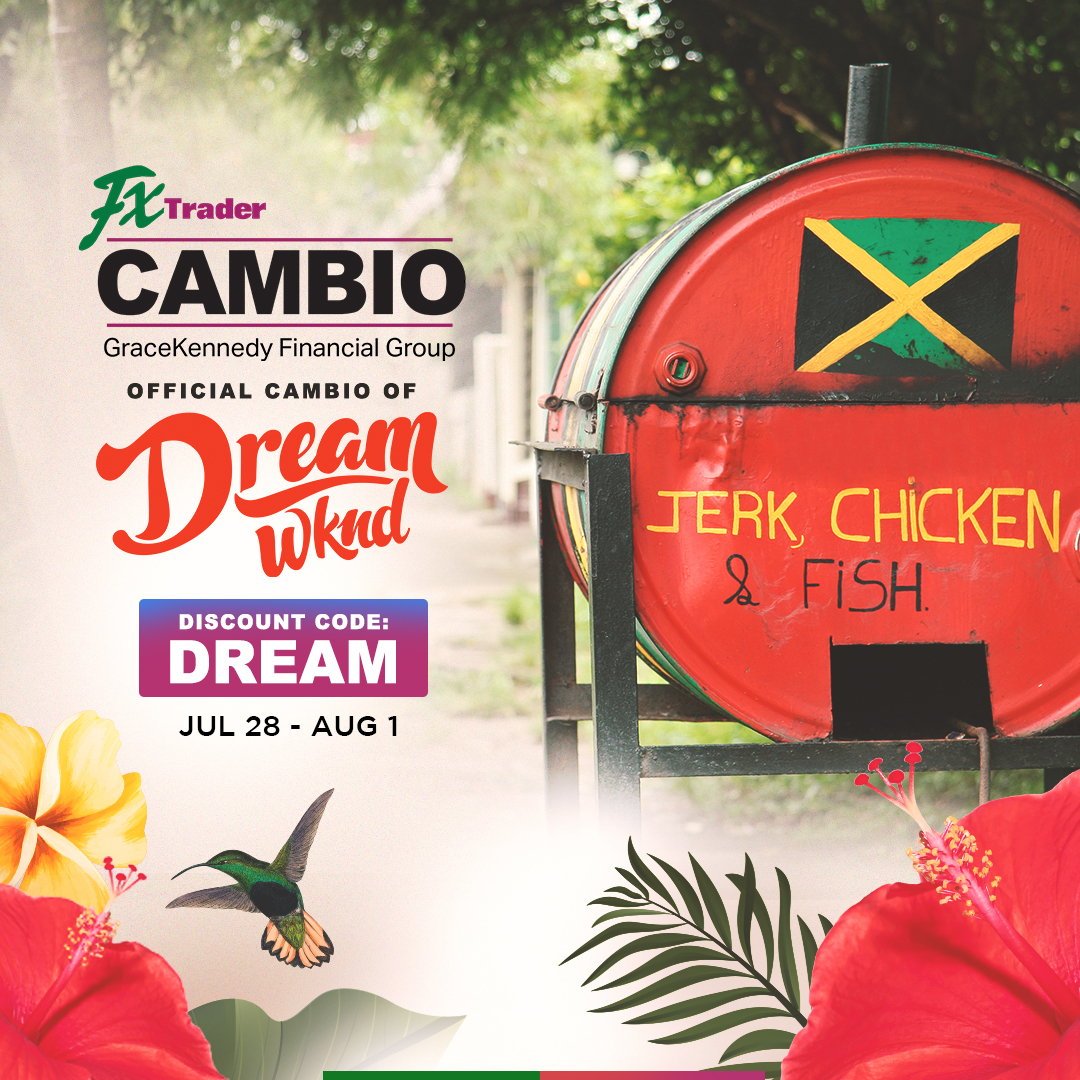 As for items being cheaper in Jamaican dollars, as suggested by Dream, Morrison told DancehallMag that this is "not so", as the vast majority of restaurants and cafes in Negril, have their menus set in stone, in US dollars, and will determine their own exchange rates, which are less than the cambios and banks, and cannot be dictated to, as to what rates to offer.
"Di man naw guh change him menu becaw Dream a come in town.  It is already in US dollars.  Every restaurant menu down here; all dem a guh do is guh pon dem thing an check dem rate," Morrison said.
Dream Weekend will take place from Friday July 28 to Tuesday August 1, with eight parties spanning  the five days, with shows headlined by Wayne Wonder, Valiant, Ding Dong, Skeng, Chronic Law, Shenseea and Stalk Ashley.   The parties will also have some of Jamaica's most popular music selectors on hand, among them Tony Matterhorn, Boom Boom, Code Red, Coppershot, Crazy Neil and ZJ Liquid.
On the question of the tendency of tourism-related businesses in Negril to quote their prices in US dollars, Morrison noted that this was as a result of the inputs the sector requires, much of which have to be imported and thus require US dollars.
"Most of the people are in the business require US dollars.  So the more they save for themselves, the less they have to buy.   In the tourism group a large position of what they do is import – their sheets, their bedding. They buy those from overseas.    So they have to buy US dollars.  So they want US dollars every day," he explained.
Morrison also explained that if the entities who have to purchase their inputs are to use the banks or cambio's exchange rate, when providing goods to tourists, they will end up losing, as the bank's selling rate is much higher than their buying rate.   
As of today, the selling rate for US$1 dollar at most cambios is J$155 while their buying rate is $145.50.
"It has been a practice of even the hotels themselves.  The hotels do it.  They benefit from the (lower) rates weh dem charge.  Dem naw give you no bank rate.  Dem meck a likkle J$10 offa it.  So the bigger guys are doing it and di small nan a dweet.   Suh when you do that, it look like seh a di small man hustle yuh a lick out," he said, referencing the Dream Entertainment advisory. 
"Is a rate ting.   Do not watch what it is quoted in.  Watch what rates you are given.  It's maths.  Take out your calculator and calculate fi yuhself.    That's all dem haffi do," Morrison advised.
In its advice for tourists regarding exchange of foreign currency, the Jamaica Tourist Board (JTB) on its official website, notes that "here in Jamaica we use the Jamaican dollar as our currency" and that licensed cambios and commercial banks are accessible in all resort areas.
"The official currency exchange rates vary daily, so it's advisable to shop around for the best rate before converting your cash," the JTB stated.
The matter of exchange rates has surfaced in recent times on some tourist Facebook groups in Negril, with some repeat visitors debating the matter.
On one occasion, a female tourist accused a natural juice vendor who had quoted her his price in Jamaican dollars of being "unscrupulous", claiming he told her that "one US dollar was worth only 100 Jamaican in his mind", after and she tried to pay him the equivalent of J$300 in US currency.
The tourist had been given a stern rebuke by her North American compatriots, who asserted that the US dollar was not legal tender in Jamaica, so she had no business forcing the man to accept payment in her national currency or to dictate the exchange rate, as he was the one being inconvenienced.
"Why do they have to be considered "scammers"??? They are in the business to make money. If they're taking other currency they need to be paid to go exchange and possibly lose $$. Most business' charge over the amount when they have hidden expenses and everyone's time and energy are worth something," one commenter had rebuked.
"A vendor is not the bank. Therefore he/she is not obligated to accommodate you for you not exchanging your money. He/she is not obligated to give you the exchange rate that the bank would have offered you," another stated.
Another repeat visitor told the "complainant that she ought to "keep in mind that Jamaica has its own currency" and that "being able to pay in your own currency in Jamaica is kind of a luxury".
"Because you didn't change your currency to Jamaican Dollars while visiting, a  small tradesman now needs to do the exchange and gets a day rate from the cambio. That is extra effort, and a potential to lose money… If you want to get the most out of your money than use Jamaican Dollars when charged in Jamaican Dollars. Or, face the consequences and pay the exchange rate the seller asks. Even if that's 1/100.  Try seeing it from his side as well. This has nothing to do with his capabilities to do simple math or trying to scam you," he had reprimanded.
According to the Bank of Jamaica's (BOJ) institutional framework for money exchange, there are three main groups formally authorised to facilitate foreign currency trading: the authorised foreign exchange dealers (all commercial banks, select merchant banks and the two largest building societies), the cambios and the bureaux de change which "exist to facilitate transactions in the hotel sector".    
"The market is quite extensive and is highly accessible to individuals and companies… Jamaican residents and visitors are therefore able to access foreign exchange freely and easily," the BOJ notes.
What's your reaction?
0
cool
0
bad
0
lol
0
sad