In the second grade, a time when most children are just beginning to explore their world, Karey A Kelly's mother recognized his innate love for rhythm and percussion, enrolling him in drumming classes. This early immersion into the world of sound and music would seed his love for the craft and blossom throughout his young life, revealing itself as creative milestones at various stages. A memorable occasion when young Kelly took center stage at a family karaoke event, entrancing the audience with Bob Marley's Three little Birds, demonstrated the passion he had for music. But the spark that would today become Karey Records came at age ten, during Dancehall's infamous Gully-Gaza rivalry, where he became enamored with the mystique of the music producer. It was then that it all culminated, a curiosity for the world of production, his love of music and the opportunity to engineer from his passion, a pathway to success of his liking.
"Mi did really intrigued with the whole a this, hearing all the producers names being called and saying 'a weh dem man yah do, why they keep on calling their names, what so special about them man yah? Why everybody can call them name and we cant see them, a who dem man yah?" Karey told DancehallMag.
"Mi love say mi can start the whole vision for everything – everything start from me most of the times, with the riddim and everything. From the key to the progression to the drum pattern, you know, so me can really carry this somewhere yuh zi mi. That a wah me like about it, me like to get behind the scenes and orchestrate everything."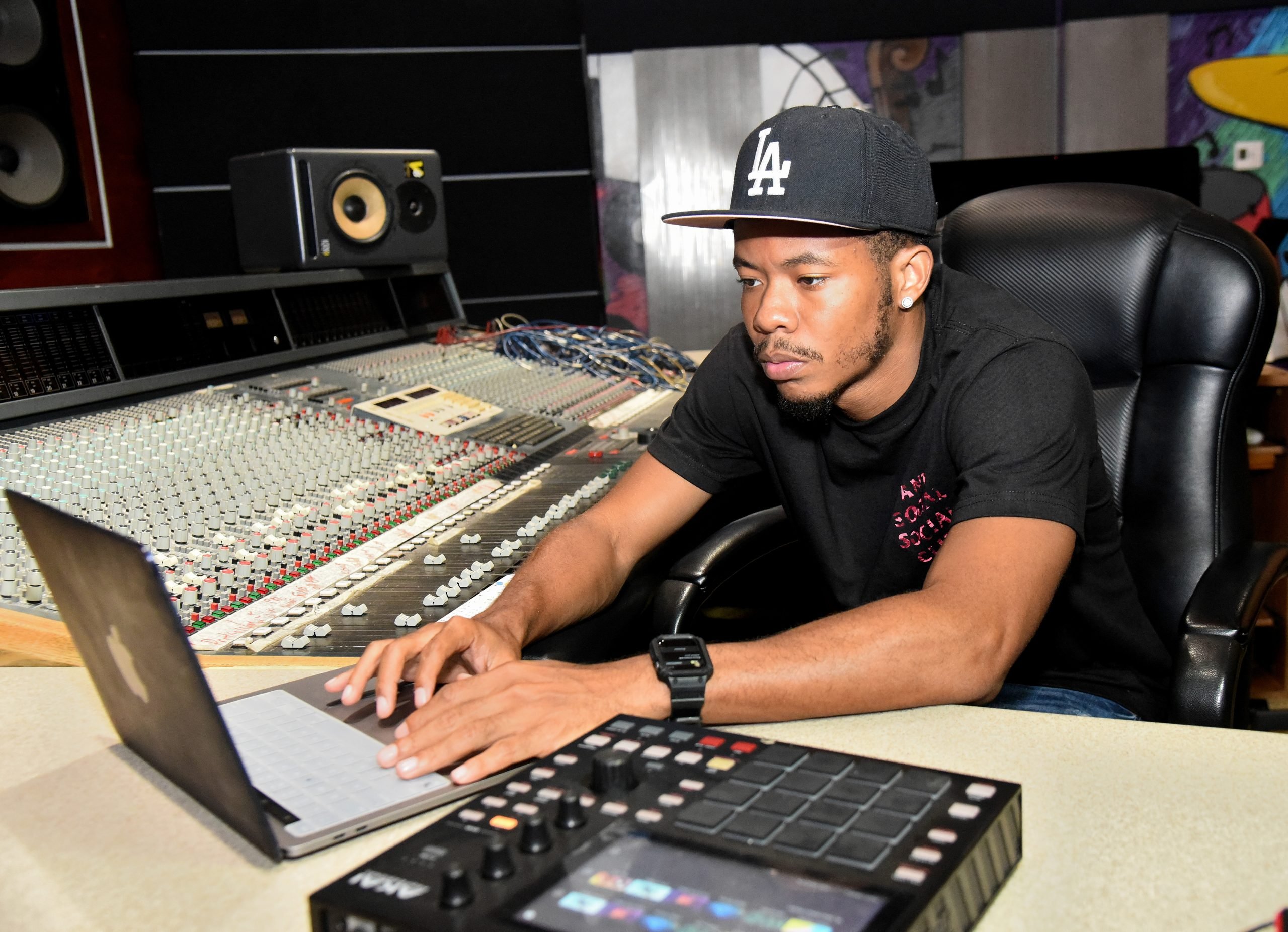 With beats that evoke a quintessential Dancehall feel while carrying a captivatingly enigmatic undertone, Karey Records today is associated with some of the most renowned Dancehall acts in the industry. Over the past five years, Karey Records has been the sound behind multiple tracks across various arenas in Dancehall, from Popcaan's Relevant, Live Some Life and Find Dem, to Rytikal's Neva Scared, Skeng's Deh Yah and Our Girl by Vybz Kartel. His sound is melodic with a sequential rhythmic flow that seemingly highlights his unique imprint upon the genre, which he can only describe as "Fresh." But like all things within the music industry one must have a breakout record before a steady stream can take course and it came in 2019 with his production of the now-popular street anthem Wild Wild West by Chronic Law. The song was recorded at the end of 2018 but in January of the new year, the artist believed it was ready and contacted the producer for them to release the song. The gritty beat and dark lyrical theme that spoke to the untamed Jamaican life, converted into an overwhelming reception among the hardcore Dancehall populace, who instantly connected with the track. He credits this success to his penchant for separating himself from some of the more trendy practices that sometimes pervade Dancehall production and recalls the feeling when he heard the song for the first time at a public event.
"Me never expect say the street would a take it so because a one a dem underground song deh fi him weh you know say a the street, anybody on a corner will know Chronic Law Wild Wild West. During that time you did a have new sound in Dancehall that did come in, the whole 'trap' ting and it never have dah sound deh… If you listen back to the track you can hear it never have that – a snare did a lead in Dancehall that time, a snare just did a cut through and me never use it. Me just did forward with something different and it work," he said.
"Mi can just remember the first time me hear it a play in the streets still… Dem time deh, they used to have MVP that did keep out a Pulse, DJ Neco, them did play it. The feeling, it never normal still, mi cant really explain it, like find a word to explain it because a the first time something like that happen to me, cause me could see the people dem did rate it and ting. And at the same time everywhere Chronic Law perform, him a perform the song."
Karey Records is also a highly outsourced production company where he works extensively with other labels and media production entities. This is also where his reprotoire of mixing and mastering has preceeded his reputation, working for the likes of Droptop Records and Zimi Entertainment to Recon Records and DJ Antsman.
"Yeah, you done know we do nuff behind, behind the scenes things, nuff producer, label and things  both locally, regionally and internationally as well. So you done know how the process go, people buy riddim from you and then other than that people need you for mixing, we do nuff voicing to, we voice nuff song. So yeah, a just part a the hustle," he said.  
In May 2023, Alaine's song If I Have Faith — mixed, mastered, and recorded by Karey Records — won the 40th International Reggae and World Music Award (IRAWMA) for Gospel Song of The Year. The project was the brainchild of Ciga Records, the label behind numerous musical productions and the Caribbean Boyz Link Up festival. He explained that the relationship arose through his network and reputation as a producer, which led to the musical kinship with Alaine, whom he describes as a genius and master at her craft.
"Mi nah tell nuh lie, Alaine… she a one a the best artist me ever work with in terms of recording and thing, she super musical, she a one genius, yeah man, writing and delivery like she don't miss on nothing at all. Me and her did build a little relationship because a chemistry is there, she cool and ting yuh zi mi…We spend couple hours voice the song, she go home and then she just say she want to voice it again," he said.
"She come back maybe about a month after, voice over the song, [I] mix the song now and you done know if Alaine approve it… cause people know Alaine – you know say she work with some of the best of the best and if she can approve a mix and master you know say you do something and you do something good. After that now, the song drop and ting, mi see say it get nominated and it end up win!"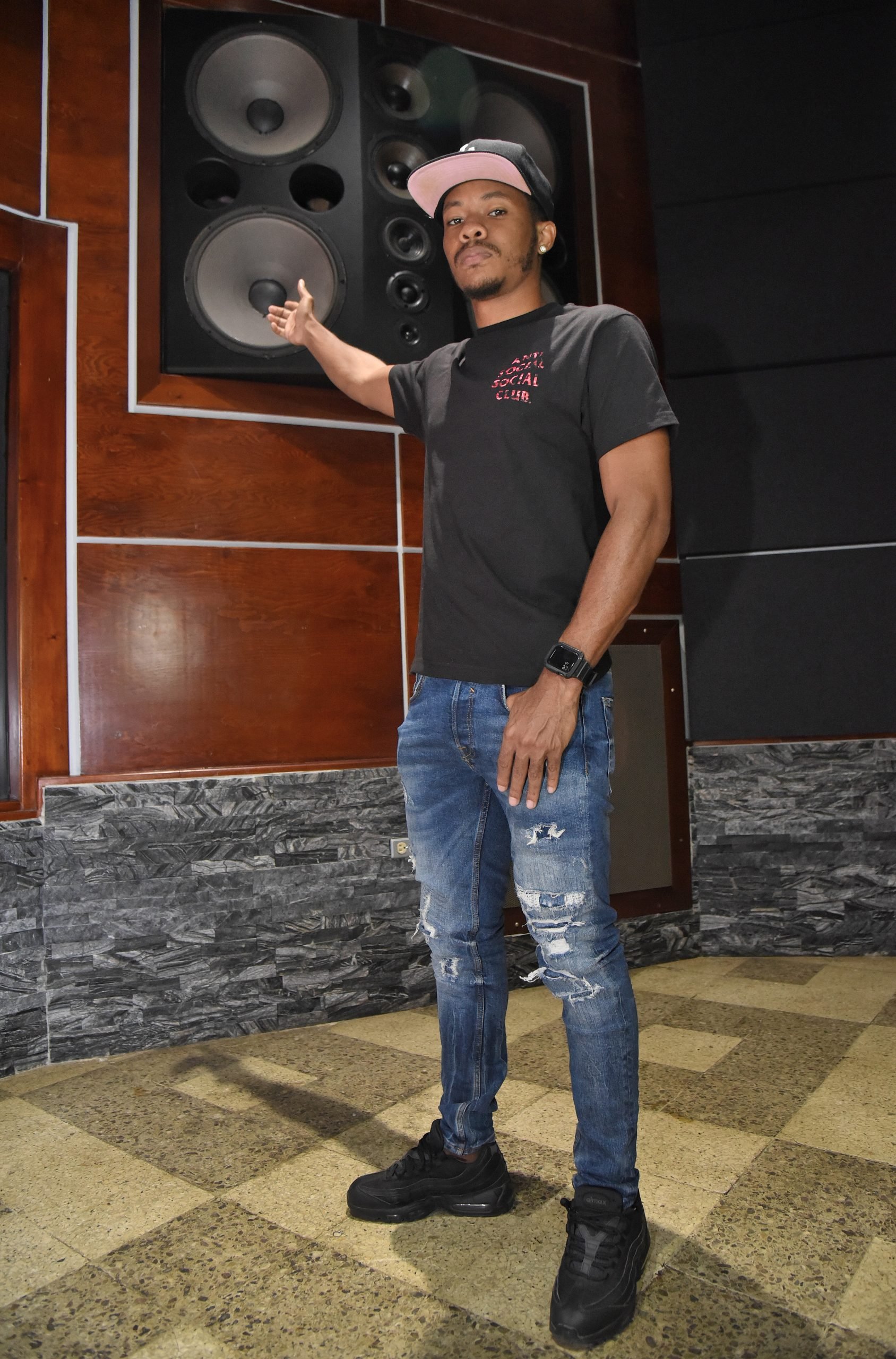 As his musical successes continue, his catalog also continues to grow and says a strong work ethic is a major tool in the expansion. He believes that by virtue of continuously working and releasing projects the zeal will lead to converging with the right people, which, over time, organically builds a resume within the industry. 
"Many of these relationships I never really go out and say yo 'I want to do this' even though me tell me self say I want to do that…nuff things just happen, the universe just workout things. So that a one the great thing dem about working, it always just present opportunities…," he said. 
But with the success he's found to date, the producer says self-motivation and his obsession with sound and the craft of production itself combine to propel him over the years. He hopes and anticipates that one day that Karey Records will be known for its specific sound, not just composition and arrangement but the production in its entirety from the sonics, to the mixing and mastering. Talking about production with his peers; discussing the new sounds within the industry and listening to quality music being released are great sources of inspiration.
However, when music of poor quality hits the airwaves, he admits that this breaks his spirit and reinforces his desire for excellence in Dancehall production and a yearning for a return to a more traditional state and style.
"Right now I wish [the industry could revert] to the days when, Don Corleon  did drop something it have a sound, when Di Genius drop something it had a sound, when Daseca drop something it had a sound… I think everything now kind of just have one sound. You can't say yo, 'dah riddim yah bad enuh.'  You barely hear people a talk bout riddim nowadays, like 'the riddim bad enuh' That a wah me really feel still, me feel like that would a really help the [industry]… A really just the foundation a the thing. Maybe if the man dem did know where the ting a come from, them would a know weh fi carry it go….," he said.
What's your reaction?
0
cool
0
bad
0
lol
0
sad