Bongos
, Cardi B's second collaboration with Megan Thee Stallion, released on Friday, has been the subject of debate among Jamaican fans over whether it appropriated elements from
Bang 
– a song released over two years ago by Dancehall artist Lincoln 3Dot.
Bang, an energetic, up-tempo party track produced by New York-based Track Starr — the talent behind hits like Hoodcelebrityy's Walking Trophy and KHOXS' Tambrin — is punctuated by the repetitive chant of "bang!" in the simple, yet effective hook, with only minor alterations thrown in to facilitate transitions to the punchy verses. Each 'Bang' is also timed to rhythmically align with a certain pattern on the percussion-heavy beat.
Cardi and Megan's Bongos, produced by Donny "Dizzy" Flores' We Good, Breyan Isaac, and DJ SwanQo, is ultimately a gloried sequel to their 2020 hit WAP. Even so, the song still slaps – and disgruntled fans of Lincoln 3Dot, and even the artist himself, seem to have taken that slap to the face.
That's because Bongos' entire backing track is built on the constant repetition of the word 'Bong' – performed in seemingly the same cadence found on the chorus of Lincoln 3Dot's song. Even Bongos' percussion-heavy beat reflects similar progressions to those found in the Lincoln 3Dot track.
Lincoln 3Dot, in a perhaps pointed move, took to Instagram after the release of Bongos, sharing his 2021 track's chorus accompanied by the watchful eyes emoji. The message, though cryptic, was not lost on his followers.
They poured into the post's comments section, offering everything from advice to strategies on the way forward for the Jamaican artist.
"Go collect your money from Cardi B and Megan. They just slowed down your hook!" one user advised. Similarly, another follower recommended: "Let the song build first and do what it's supposed to do, and then go get what is yours lol."
Dancehall star Dovey Magnum also chimed in among the masses, telling her colleague: "They need to run the check."
Another fan advocated a more tactical approach, telling Lincoln 3Dot, "I'd say this to you – find out if it is an interpolation of something else before you make a move. And if you realize you were ripped off, lawyer up."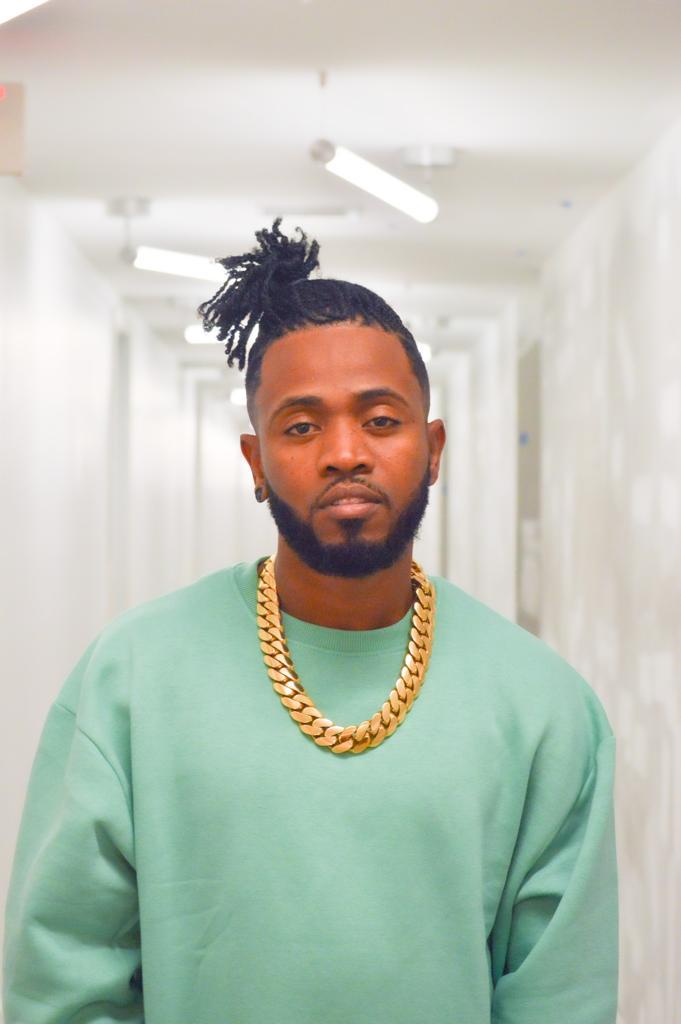 While most comments implied that the Kingston native had a case against the American rappers, others felt differently. One user jeered: "Bro, you're tripping lol. Plus, you know you can't win Cardi in court. You can try though."
Some were not convinced of any wrongdoing, pointing to "Dembow", a cornerstone of music from the Dominican Republic and Reggaeton, as a potential influence. "Yeah, there's a Dominican song that's been out way before your song with the same exact beat," one person said.
Cardi B herself, during a recent appearance on The Breakfast Club, noted the beat's resemblance to Dembow, but she was keen to emphasize its roots in Funk.
"It's always like you hear the beat and it's like, oh I like this beat," she responded, after being asked about the song's inspiration. "It's Funk, but it kind of reminds me of Dembow. But it's really Funk, like technically it's Funk."
"It's a style of music, it's a Dominican style of music but like technically it really is Funk," she added.
Coincidentally, "Dembow" is at the center of Stevie & Clevie's ongoing copyright lawsuit against Reggaeton stars, who are being herded into court for allegedly unlawfully incorporating elements from the production duo's Fish Market riddim.
Though Cardi isn't among the over 160 defendants named in the suit, DJ Snake's Taki Taki and Ozuna's La Modela, in which she was featured, are among the over 1800 songs alleged to have infringed on the Dancehall riddim.
In the meantime, this isn't the first time Lincoln 3Dot and the duo of Cardi B and Megan Thee Stallion have had some overlap.
In August 2020, the Dancehall artist dropped a remix of WAP on his YouTube channel, with fans of his declaring it superior to the original despite the track only being a minute and 47 seconds long.
What's your reaction?
0
cool
0
bad
0
lol
0
sad