In his latest release, Dear Dancehall, Byron Messia addressed the controversy surrounding his previous remarks about the genre.
The Jamaican-born St. Kittian artist gets straight to the matter in the new track, released on November 9 by Tru-believas Entertainment, by including the contentious 'The FIX Podcast' clip where he declared himself a rapper, not a Dancehall artist.
"A nuh dancehall me do still enuh, a rap me do enuh. Mi always consider myself as a rapper still. Me a nuh dancehall artist, me a rapper. The sound a wah make me a rapper," Messia said in the song's intro, which captured his previous statements in the now-deleted podcast.
To clear the air, he then sings, "Dear Dancehall, mi neva mean fi offend nobody, so what the fv*k dem ah talk bout sorry and a talk bout mi nuh rate nobody when mi have a song with Govi (Govana) and Vali (Valiant)."
"Dear Dancehall, you nuh see ah wrong news dem ah carry … cuz dem ah get mi heart dark like Alice / Been a pree fi be a rapper since me drop ah grade 9. If mi tief style then a mussi Rod Wave style," he continued.
Messia asserts he's a Dancehall artist living a "rapper lifestyle." "Mi ah Dancehall artist yes, but mi ah live a rapper lifestyle … Watch di cars we a damn drive and mi have the matic pon standby for the haters who want mi damn die," he spits.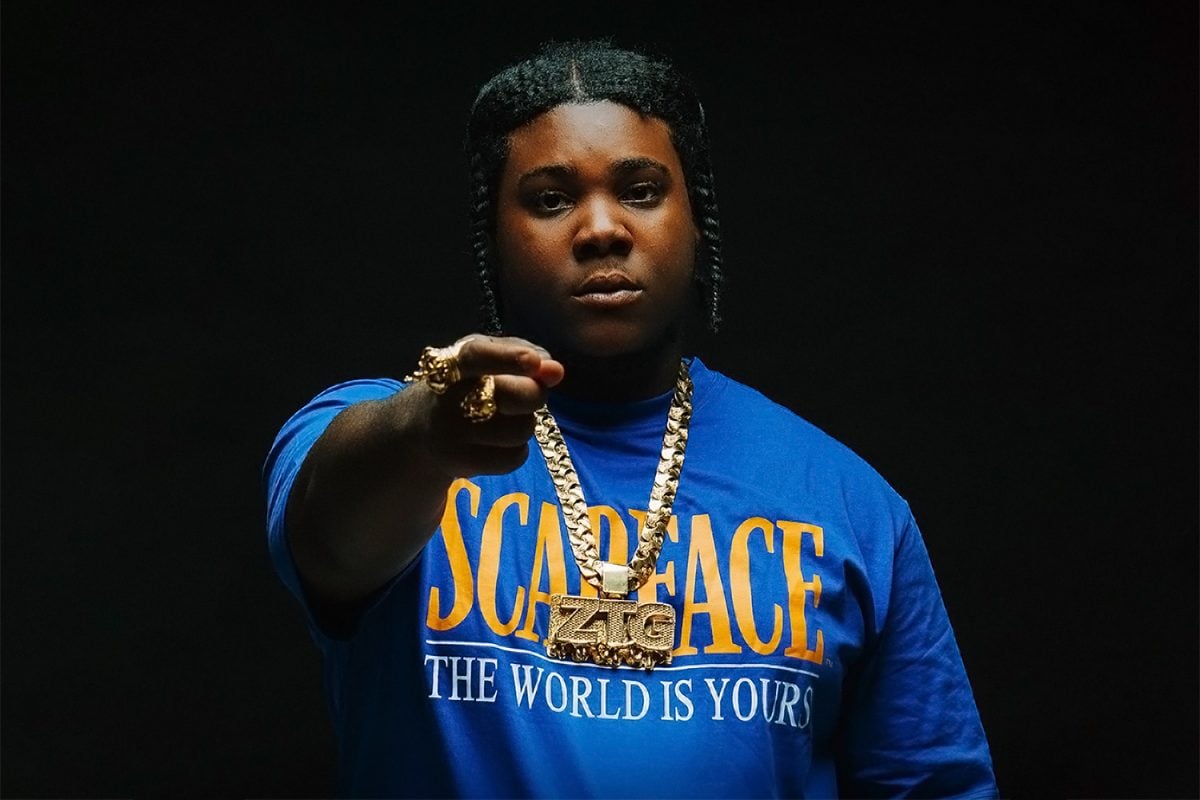 Further in the song, the Talibans artist reiterates his respect for the genre. "Dear Dancehall, how mi fi dis di place weh mi born, dat ah Kingston, Grants Pen garrison…" he said.
Messia laters claims he wants to be bigger than his compatriots Shaggy and Sean Paul and Bajan superstar Rihanna.
His earlier remarks, which downplayed the influence of Jamaican music on his style, had sparked disappointment among his fans, a sentiment he addressed in a May interview with BBC 1Xtra. Dear Dancehall seems to be his musical response to the lingering backlash.
The song has been well-received, with fans appreciating Messia's gesture of reconciliation and acknowledging his Dancehall roots. Comments on YouTube reflect a mix of support and encouragement for Messia's journey and identity as an artist.
"Byron respect, apology accepted as yard man to yardman kittian," one YouTube viewer commented.
Others remarked: "Mi glad him sing this coz the man a born Jamaican, some man just love up ina dem feelings like eeediot kmt. Unu just vex the man av one of the biggest songs ina the thing rn. Big up byron."
"From artist to artist me glad you made a song like this bro god but even if you didnt, you know d hold a sk got you back same where ."
"Poor boy can't catch a break dred smh, just ignore the noise Byron and be humble u gonna make it as big as you dream to make it."
"Its a message longside a hit."
Another commented, "Listen weh me a say every genre of music have there own sound, and your sound is dancehall that can't be denied, rap music is 50 cent them ones, it's okay to be a dancehall artist g, just gwaan put in the good work an don't fight the thing.
Press play on Byron Messia's new song Dear Dancehall above.
What's your reaction?
0
cool
0
bad
0
lol
0
sad