The African Giant Burna Boy hailed Reggae star Sizzla Kalonji as one of his biggest influences. 
The Nigerian artist spent some downtime in Jamaica last week as he celebrated his 32nd birthday, and also went into the recording booth at Tuff Gong, where he was reportedly working on an album, DancehallMag was reliably informed. It seemed, however, that the trip would not have been complete if the Last Last singer did not visit his role model at Judgement Yard in August Town, St. Andrew.
In a speech surrounded by enthralled spectators, Burna Boy reminisced about his first encounter with Sizzla at a South African concert in the mid-2010s.
"…First time I met you, we were in South Africa… I think this must have been 2014 or '15–something like that. You were performing and I heard, and I was on the streets this time. I was big and stuff but not big enough to not be in the streets. I went to the show, and I ended up being backstage with you. We spoke in a restaurant type setting and stuff," Burna Boy recalled.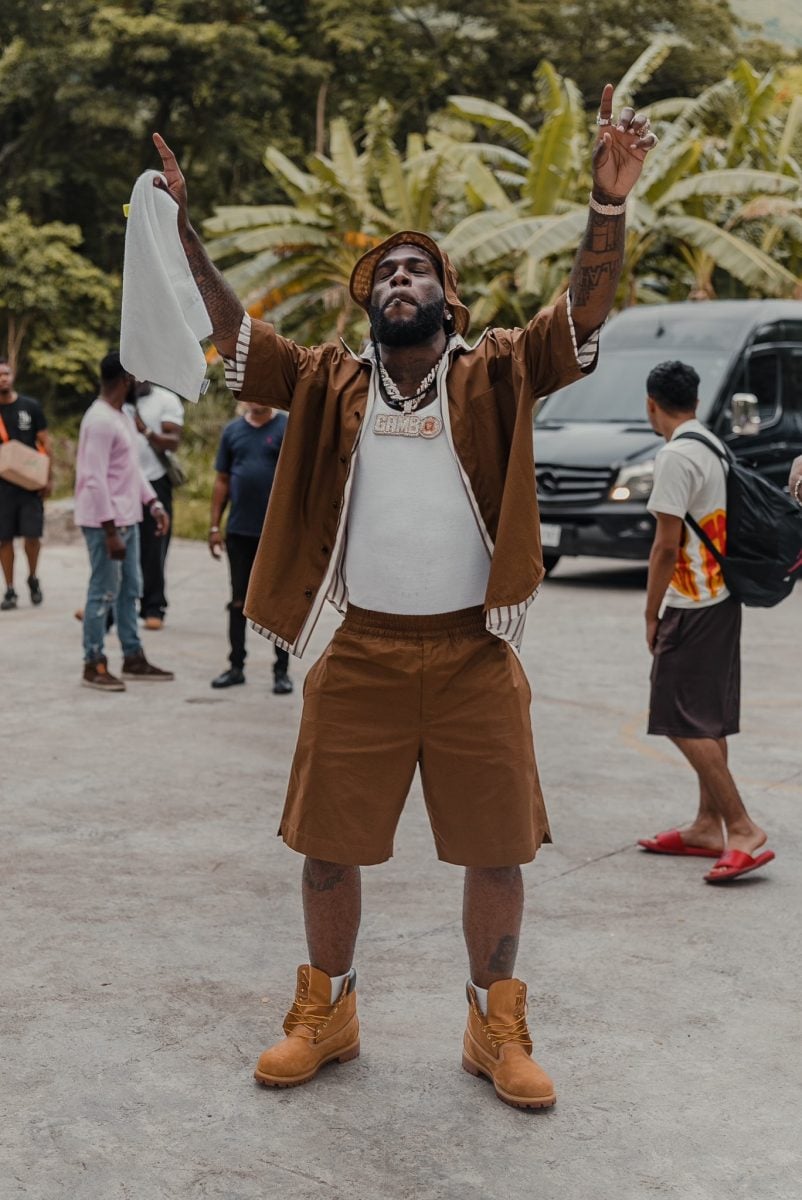 Referring to Sizzla as an inspiration, Burna Boy added, "If you realize, my first album, your face is still in it somewhere so you've been a big inspiration to me. So, it's an honour for me to be here in front of all of you in Sizzla Kalonji's home.. I appreciate all the love; I feel so at home—more at home than my own home."
"So, I appreciate you and consider myself a brother…appreciate you, love!" he continued.
Established as a community center at 40 August Town Road, Judgement Yard is described as a "home to many Rastafari youth," according to the organization's website.
"As Capleton has David House, Sizzla has Judgement Yard, which consists of his most loyal friends and family from in and around the community of August Town. All of these friends serve important functions for Sizzla, whether it be cooking, security, camaraderie, etc."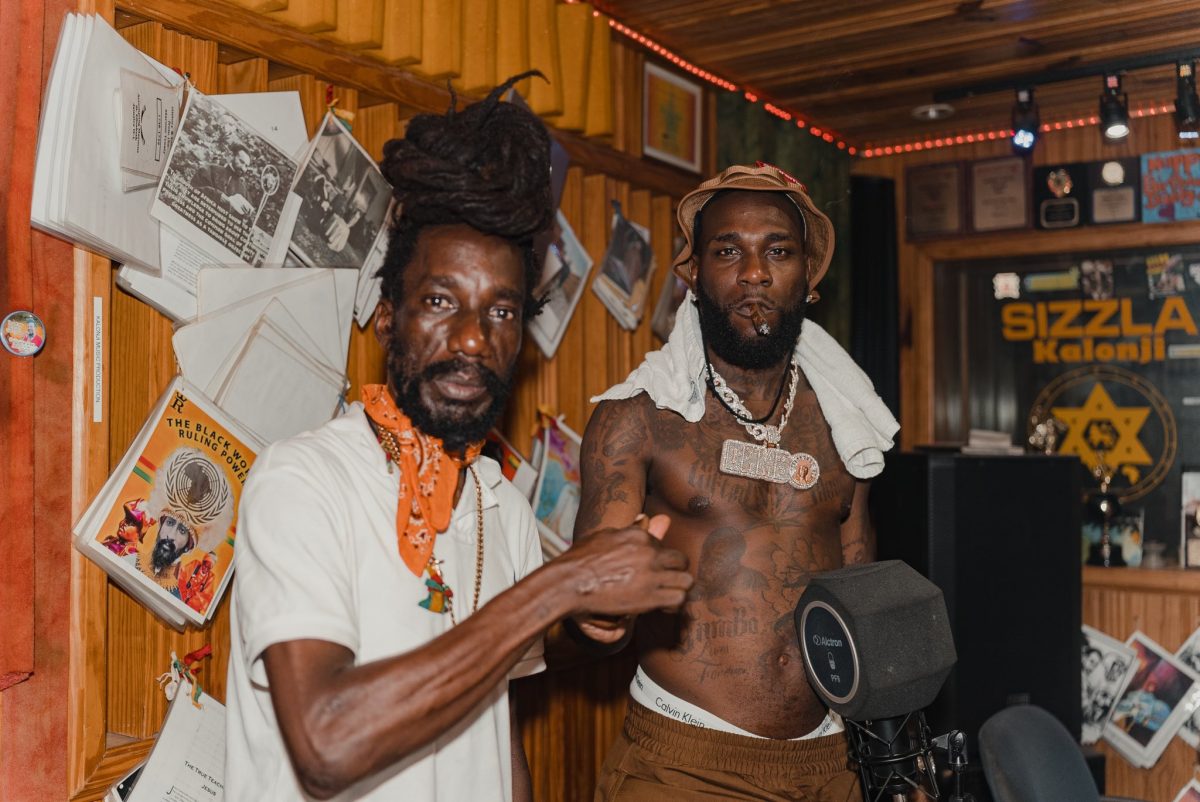 "Although Judgement Yard is an organization of sorts, it is also a geographic location located at 40 August Town Road, which is where Sizzla maintains one of his residences. Judgement Yard is also the home of Kalonji's state of the art studio, which is equipped with pro-tools, as well as his record label, Kalonji Records. It was out of this studio that he produced his album, "Life", which is for all intents and purposes, Sizzla's first self-produced album," the website noted.
There have also been clips circulating with the African superstar dancing along to some of Sizzla's tracks. He could be heard exclaiming, "Judgement Yard!" as he smoked a spliff and rocked back and forth to the rhythm.
In a warm reciprocation, the Rise To The Occasion singer expressed gratitude for the connection, especially given its African roots.
"Yes Burna. Big up yuhself an' pleasant welcome! Yuh know seh we say less… 40 August Town Road, Kingston 7. It's an honour having you here said speed, South Africa. Rasta man dem always ah seh we haffi reach home to South Africa while we stand for repatriation…," Sizzla said.
Meanwhile, those who had caught wind of the excitement at Judgement Yard left even merrier after Sizzla and Burna gave scores of supporters some United States currency. There was order as the Dry Cry singer distributed the money as best as he could.
Social media users gave their nod of approval at the moment shared between the two artists, who are legends in their own right.
"Sizzla Dada Kalonji Miguel Collin has inspired the world anyweh consciousness deh thru Reggae music," one fan connected.
"Respect Burna Boy 🔥🔥 dada love e look," another said.
During his visit, Burna Boy stayed at the famed 'Holy Mountain' – the Rio Chico resort in St. Ann with members of his entourage. More birthday festivities continued where Burna and his crew dined in the river and were treated to an elaborate 4-tier 'Grammy' themed birthday cake.  
On Friday night, there was a birthday bash at the Pearly Beach in Ocho Rios with performers from Skeng, Tommy Lee Sparta, Teejay and Beenie Man.
What's your reaction?
0
cool
0
bad
0
lol
0
sad