Reggae and Dancehall star Buju Banton has shared new details on his upcoming 13th studio album, Born For Greatness.
The album will drop on September 8, 2023, the Grammy Award-winning Jamaican singer revealed in an Instagram post on Wednesday.
Banton's post also unveiled the cover art, which features him wearing opulent gold jewelry, including a majestic chain link crown atop his head to seemingly embody the transformative and regal theme of the album.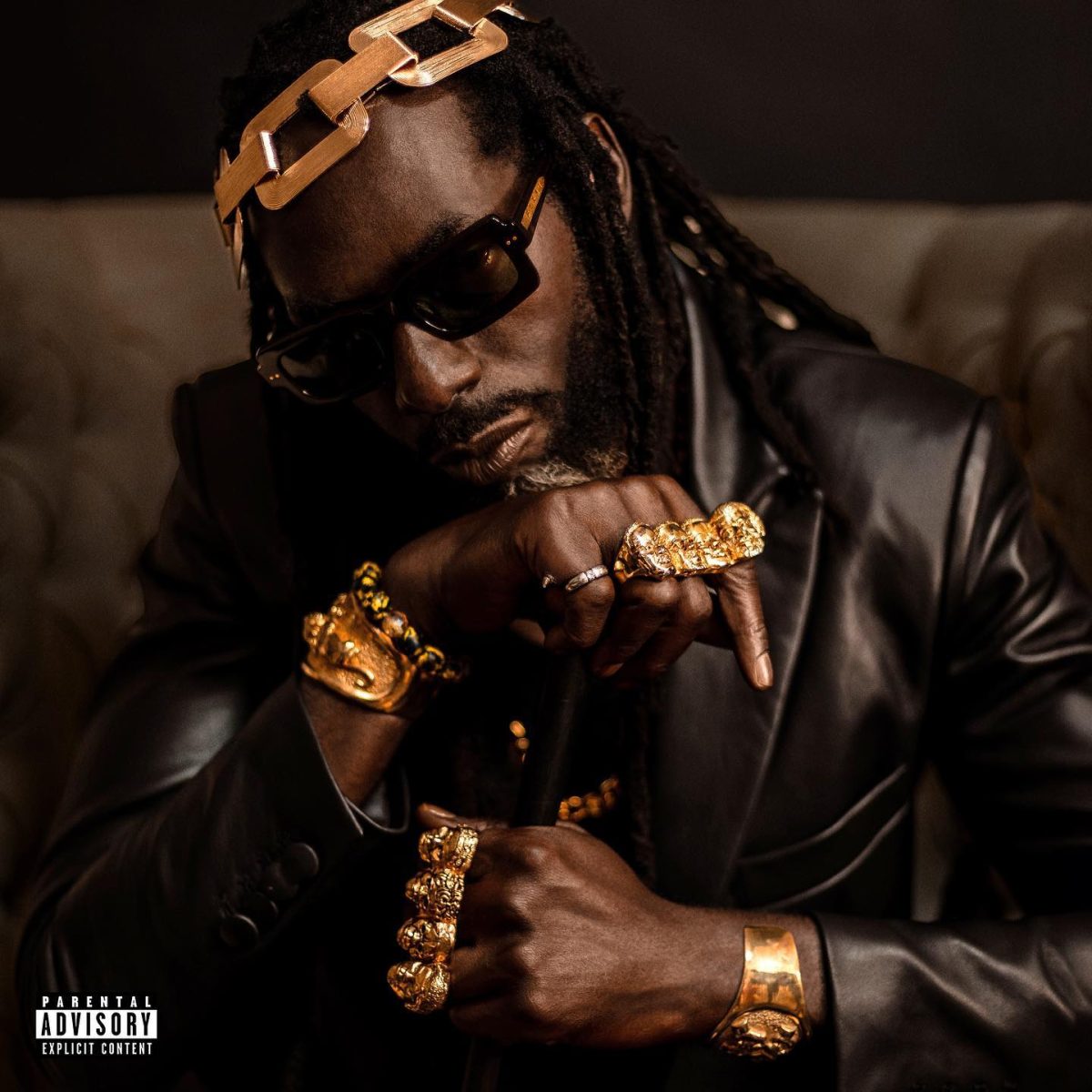 In his Instagram caption, he expressed a deep sense of gratitude and anticipation, writing, "Another milestone, Another stage. I embrace it all. I've accepted the change. Here is something special. From my experience and musical journey. An ode to those who acknowledge the struggles and challenges that surmount. And others who will, your eyes are not deceiving you nor are your ears, you were born for greatness. I embrace you with love melodies and music."
Born For Greatness consists of 17 tracks, featuring an eclectic mix of solo performances and notable collaborations with Victoria Mònét in Body Touching Body, Stephen Marley in Feel A Way, and Snoop Dogg in High Life. Here's the full tracklist:
Ageless Time
Life Choices
Born For Greatness
Coconut Wata (SIP)
Yard and Outta Road
Body Touching Body – ft. Victoria Mònét
Turn Up Tonight
Sweeter
Feel A Way – ft. Stephen Marley
Plans
Nuff Love For You
Walked Out
We Find A Way
My Microphone
High Life – ft. Snoop Dogg
Trial By Fire
Let My People Go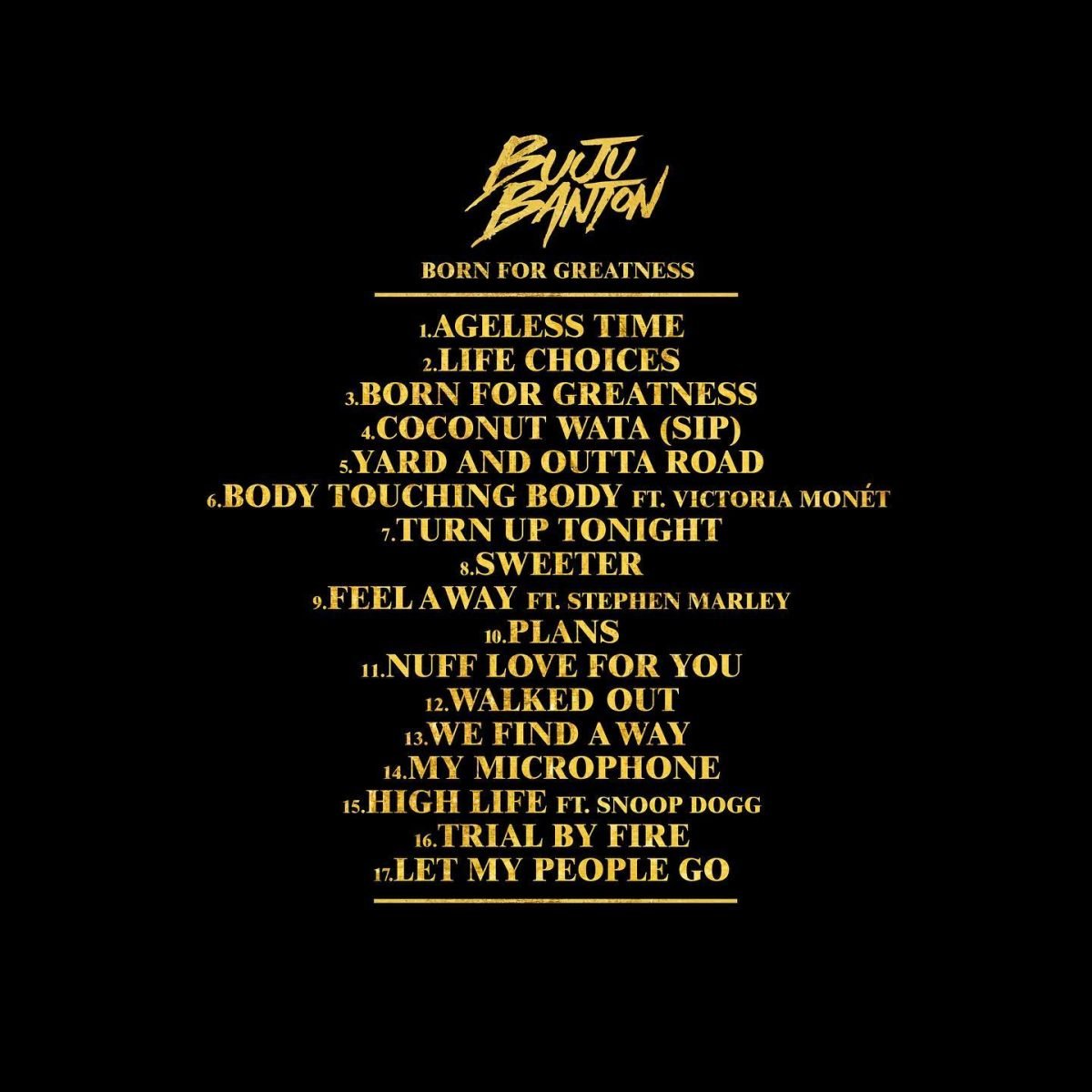 The album will be available for pre-order this Friday.
Banton, who turns 50 on July 15, has described the project as a musical documentation of his experiences.
"That is what music is. If you have no personal stories, it's going to be fictitious and bubble gum music. I don't make bubble gum music. All of my music is personal. Not An Easy Road, personal. Buried Alive, personal. I Rise, personal. Innocent, personal," he shared with Reggaeville.
His career spans over three decades, and Banton's 13th studio album is expected to be another powerful chapter in his musical journey.
His last album Upside Down 2020 had peaked at No. 2 on the Billboard Reggae Albums chart and later became his sixth album to be nominated for the Grammy Award for Best Reggae Album.
He has one win for Best Reggae Album with Before the Dawn in 2010.
His other nominations were for Rasta Got Soul in 2009; Too Bad in 2006; Friends for Life in 2003, and Inna Heights in 1998.
Banton's first album ever was Stamina Daddy, which was released in 1992. This was followed by Mr. Mention, which was also released that same year. 
The highly-acclaimed Til Shiloh, which is regarded as Buju's best album yet, has spent 104 weeks on the Billboard Reggae chart, where it peaked at No. 2 in 1995.
It was certified Gold by the Recording Industry Association of America (RIAA), on its 25th anniversary, on July 18, 2020.
His other studio albums were Voice of Jamaica in 1993, and Unchained Spirit in 2000.
What's your reaction?
0
cool
0
bad
0
lol
0
sad