Dancehall star Alkaline and New Era Productions have announced that the 'New Rules Festival' will return to New York on September 3.
Since the initial staging in 2017, which saw over 30,000 patrons in concert to witness Alkaline's performance, the festival has executed four successful stagings in New York, Florida, and Jamaica.
This year's lineup of New Rules in New York is promising with supporting performances from Dancehall artist Charly Black, Cameroonian-American Afrobeats singer Libianca, and St Vincent and Grenadines artist Skinny Fabulous.
Black is known for his upbeat Dancehall tracks and was even among the 50 most-played artists at Electronic Music Festivals in The Netherlands for 2022, according to Billboard Magazine.
Meanwhile, Libianca entered the Billboard charts with the hit track People, later remixed by Arya Starr and Omah Lay. Skinny Fabulous is known for a throng of Soca hits like Up and Up and Naked.
Emerging acts 1SkiMask, Tallup, Scrptiid, TopRo, and BillyB are also slated to perform at the Mount Vernon Memorial Stadium, north of the borough of Bronx (Westchester County), where the Festival will be held.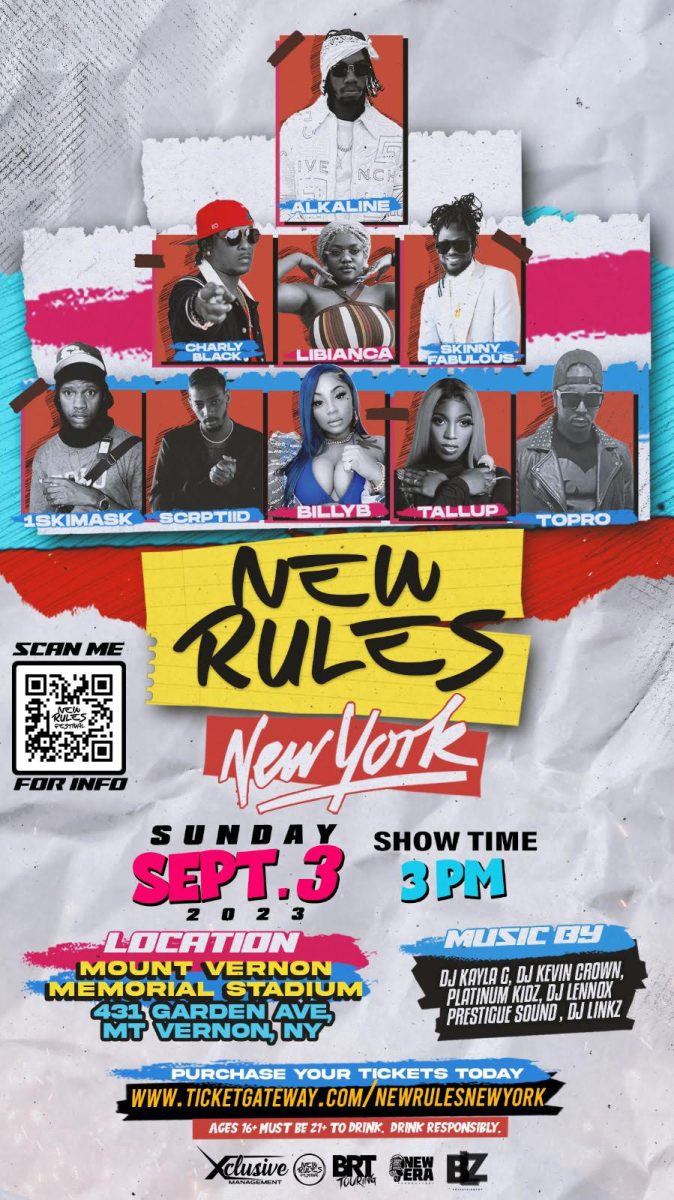 According to Alkaline's manager and event organizer Kereena Beckford in an official release, the usually well-attended event has spread its wings due to high demand from fans within that demographic.
"New York has been waiting, and Labor Day weekend in New York City is the perfect time for New Rules Festival and The Man Himself, Alkaline. Everyone knows the caliber of showcase New Era Productions executes, and with this upcoming staging, we are raising the bar yet again. Our show's platform has always catered to giving established and upcoming artistes a platform to shine, and this year will be no different; look at names," Beckford said.
Gates are set to be open at noon on the day, while showtime is 3:00 pm.
Those who want to purchase tickets can do so online. There will be no physical tickets sold. 
The release added: "We would also like to remind the public that the New Rules Festival is weapons-free. Ticket holders must be 16 to enter the venue and 21 years or older to drink alcohol. Drink Responsibly! Local law enforcement and private security teams will handle disruptive behavior at the venue, both inside and outside."
What's your reaction?
0
cool
0
bad
0
lol
0
sad