"Everything has to stop when somebody else is in need; it's just what it is," a shaken-up Alaine told DancehallMag at Jamaica Family Fest in St. James last night. 
The entire Harmony Beach Park couldn't get enough of her uplifting catalogue and positive aura when she hit the stage after 8 p.m., but her divine purpose at the event would reveal itself when her eyes made four with a frantic mother who couldn't find her daughter. 
At the tail end of singing Rise in Love, Alaine stopped her set and invited the woman on stage to give a description of the two-year-old, Destiny, and within moments, the little one was found. Holding the child, Alaine expressed that she wanted to pray for them, when the woman fainted. 
Demonstrating calmness and care, Alaine immediately called for medical assistance, which came with Robert 'DJ Supa' Robinson, a nurse assistant who happened to be playing at the event. 
"Then somebody said, 'Alaine, you were about to pray…let's pray'," the singer told DancehallMag. "Let me tell you something – I pray. I pray for my family. I pray for my friends; I call their names everyday. It's something that matters to me – knowing the word of God and praying the word of God because prayer is real and prayer is powerful."
But as she was about to do the initial prayer, the microphone's battery fell out.  
"It was perfectly fine before and then right as I said I was going to pray and the lady fell, it fell off. My assistant Ronella picked it up and put it back on, and they handed it to me and said, 'Pray.'"
The production crew cut the lights to reduce recordings of the sensitive matter, and Alaine broke out into fervent prayer for the woman's recovery, which lasted several minutes.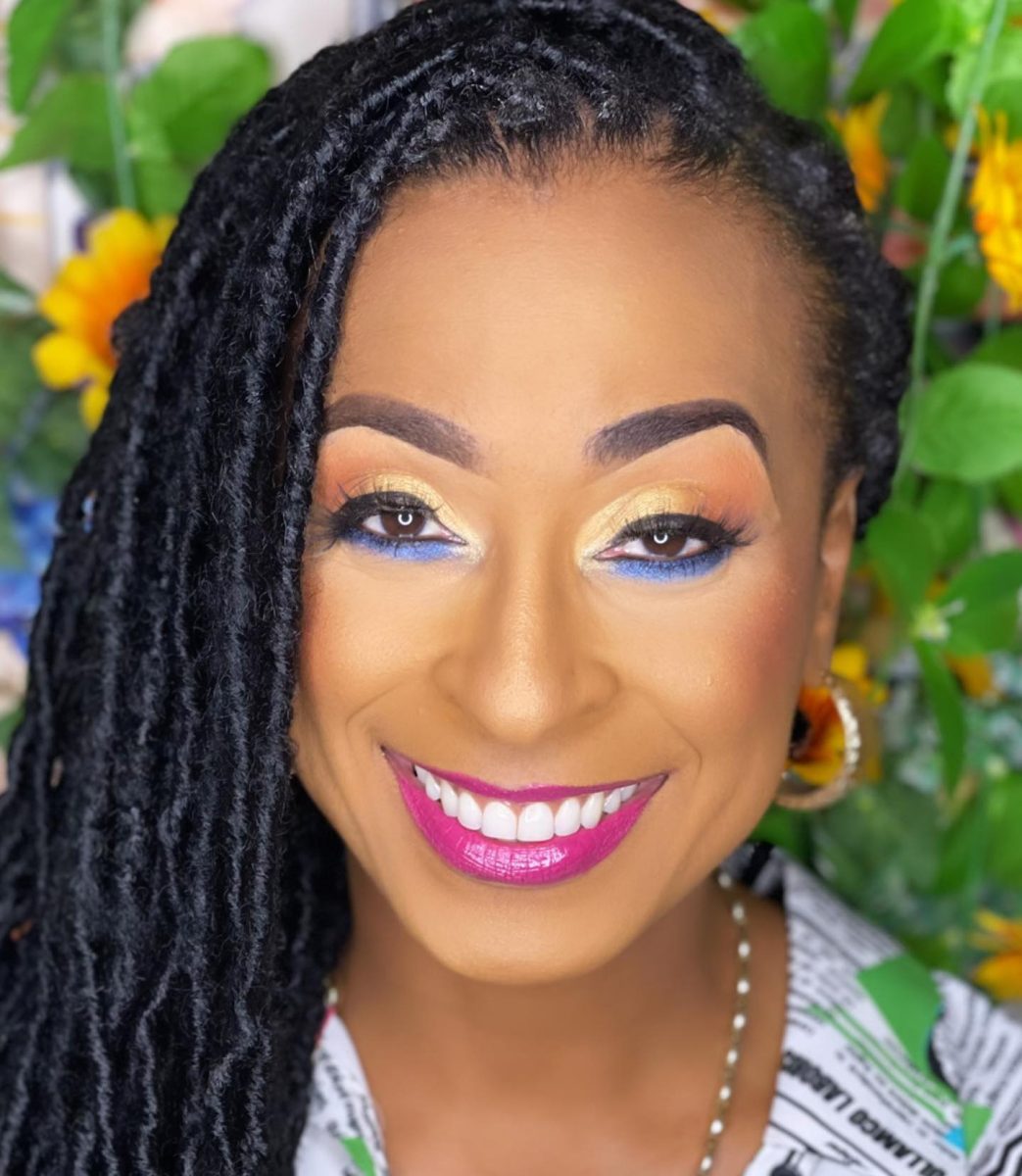 "I thank you God that your presence is in her Lord; that you are in her heart, you are in her blood, you are in every part of her now Jesus, doing what you do – showing up, working miracles Jesus," she prayed in part.
Robinson told DancehallMag that the patron had a panic attack and became unresponsive and that they "talked and comforted her through it". After some time, the woman was able to stand up to the resounding "Amens" of the crowd. 
"Everybody started to give God thanks in advance for her healing and it wasn't just me," Alaine said. "People came onto the stage and were giving smelling salts because the spirit of our country is still a beautiful spirit. We are people that love each other and, yeah, we have differences, but we care about each other and I think that is what showed more than anything else a while ago – just how important it is to remember God and remember there's something that says, 'Sometimes I'm the only Jesus people will ever see'. Everybody represented what God is all about, which is unity, love and community, so, I just give God praise for that and give thanks that I could use my voice to give God praise and to call for the healing that is promised to us."
The matter of artists being responsive to incidents happening during their sets has been a roundtable talk since ten people were crushed to death during a stampede at a 2021 Travis Scott concert in Houston. Since then, acts like Teyana Taylor have paused their performances at the slightest inkling of disturbance in the crowd to offer assistance. 
For Alaine, her desire to help was connected to the ongoing issue of missing women and children in Jamaica.  
"In the country now, everybody is overwhelmed with news items about young children being murdered and mothers being separated from their children, and just the unease that is so prevalent in our country… So, when I looked in that mother's eyes, she came to me and she was in so much panic, right before my other song was starting, and she said, 'Mi cya find mi daughter', so, immediately, everything had to stop… It was just very scary and all I wanted to do was help."
The Boast Inna God songstress smoothly resumed her set with the timely Bye Bye Bye, which lifted tension from the venue. 
Other performers of the night were Kevin Downswell, Chi Ching Ching, Lubert Levy and Nadine Blair with the Perpetual Sounds of Praise. They return for the Kingston staging of Jamaica Family Fest on Monday at Hope Gardens. 
What's your reaction?
0
cool
0
bad
0
lol
0
sad